Dungeness Crab Ceviche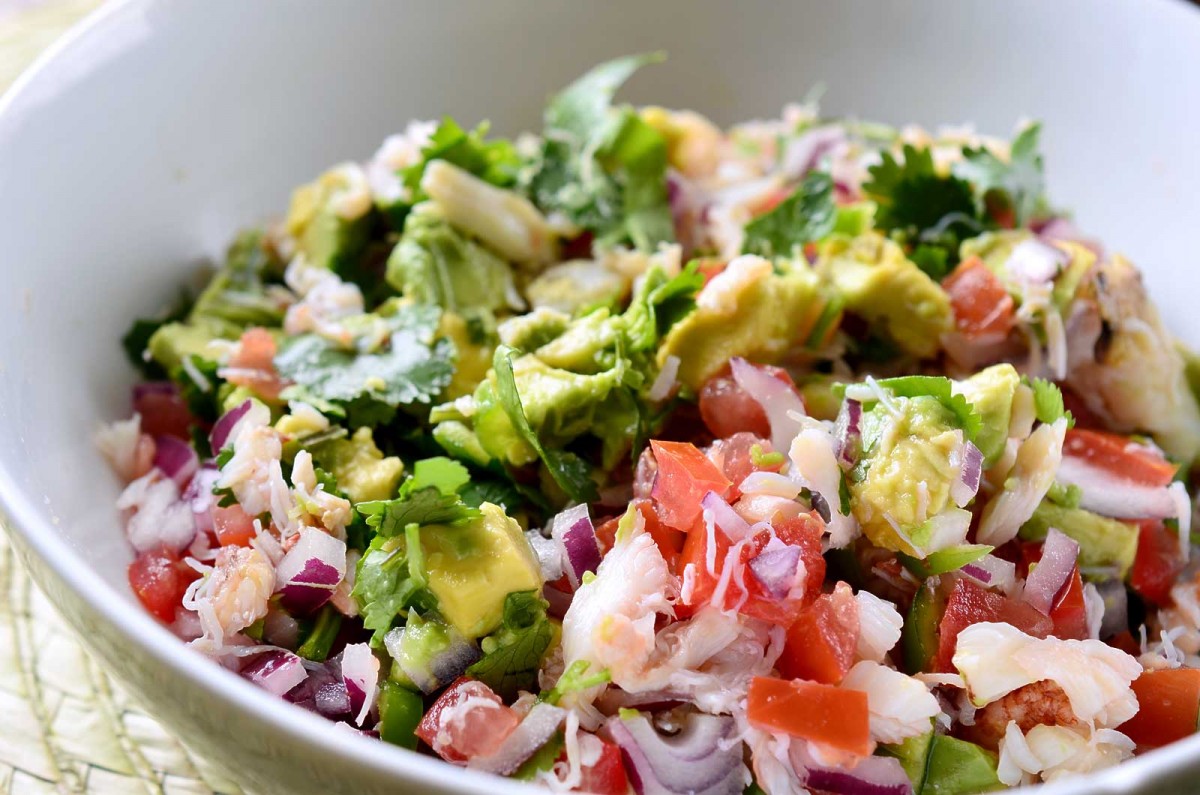 I know it's only a couple of days before Easter and I should probably be sharing a recipe for asparagus or ham or something spring and Easter like but I jumped ahead to Summer last week when it got sunny and close to 60 outside and made this Dungeness Crab Ceviche. It's light. It's bright. It's sunshine in a bowl.
When the sun shines I crave Mexican food. I don't know what it is. Maybe it's because on a hot day nothing sounds better than a cool Corona and chips and guacamole. So when the sun came out last weekend for the first time in a while, I decided to pretend it was Summer for a day and try my hand at ceviche.
If you've never had ceviche before because you are worried about whether or not the fish is actually cooked, then this is the version for you. Unlike traditional ceviche for this recipe, I use fully cooked dungeness crab in place of the raw fish so no need to worry, just let marinate and enjoy. And enjoy you will because this is scrumptious.