Summer is rapidly approaching, the weather is warming and it is about time for refreshing cocktails. That is where this Strawberry Jalapeño Margarita comes in. It's sweet, spicy, refreshing and perfect for all of your summer happy hours.
After sharing my pomegranate mojito a little while back, I decided that it was time to start sharing a cocktails a little more often. A margarita seemed like the perfect place to start. They are a great refreshing drink for summer.
Like most things in my life, I do like a spicy cocktail. I like spicy mojtios, spicy bloody Mary's and spicy margaritas. I have had a jalapeño margarita on a few different occasions but had yet to try a Strawberry Jalapeño Margarita. I thought that with all of the gorgeous strawberries popping up in the markets now was the perfect time to give it a go.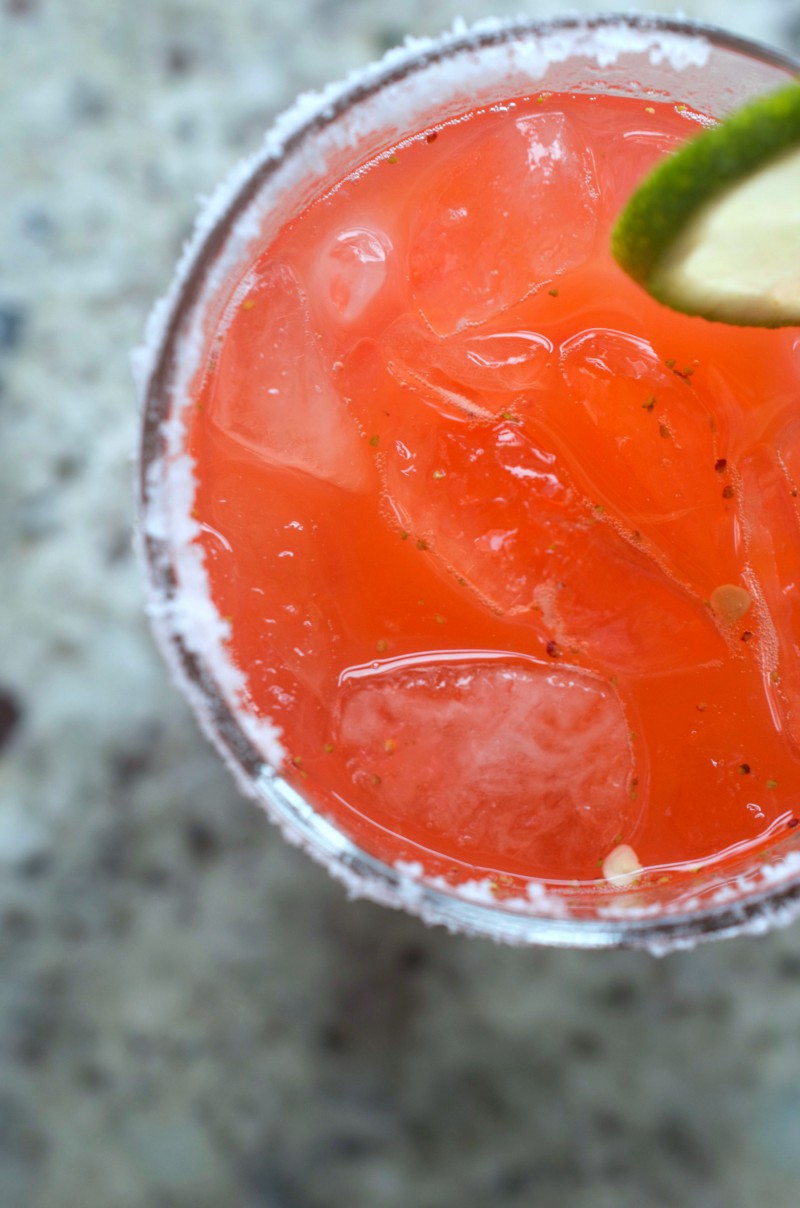 These Strawberry Jalapeño Margaritas do take a little bit of planning because you have to infuse the tequila with the jalapeño. I decided to do it for 1 1/2 hours because I did want some heat to my drink. With that said, Ryan did find the drink a bit spicy. If you want it less spicy you could always do it for a shorter amount of time and of course, if you want it spicier, let it set a bit longer. During my research for this drink I came across recipes that varied from infusing the tequila from anywhere from 15 minutes to 24 hours. 1 1/2 hours worked perfect for me :)
Cheers!