Summer is rapidly approaching, the weather is warming and it is about time for refreshing cocktails. That is where this Strawberry Jalapeño Margarita comes in. It's sweet, spicy, refreshing and perfect for all of your summer happy hours.
After sharing my pomegranate mojito a little while back, I decided that it was time to start sharing a cocktails a little more often. A margarita seemed like the perfect place to start. They are a great refreshing drink for summer.
Like most things in my life, I do like a spicy cocktail. I like spicy mojtios, spicy bloody Mary's and spicy margaritas. Which brings us to this Strawberry Jalapeño Margarita. I thought that with all of the gorgeous strawberries popping up in the markets now was the perfect time to give it a go.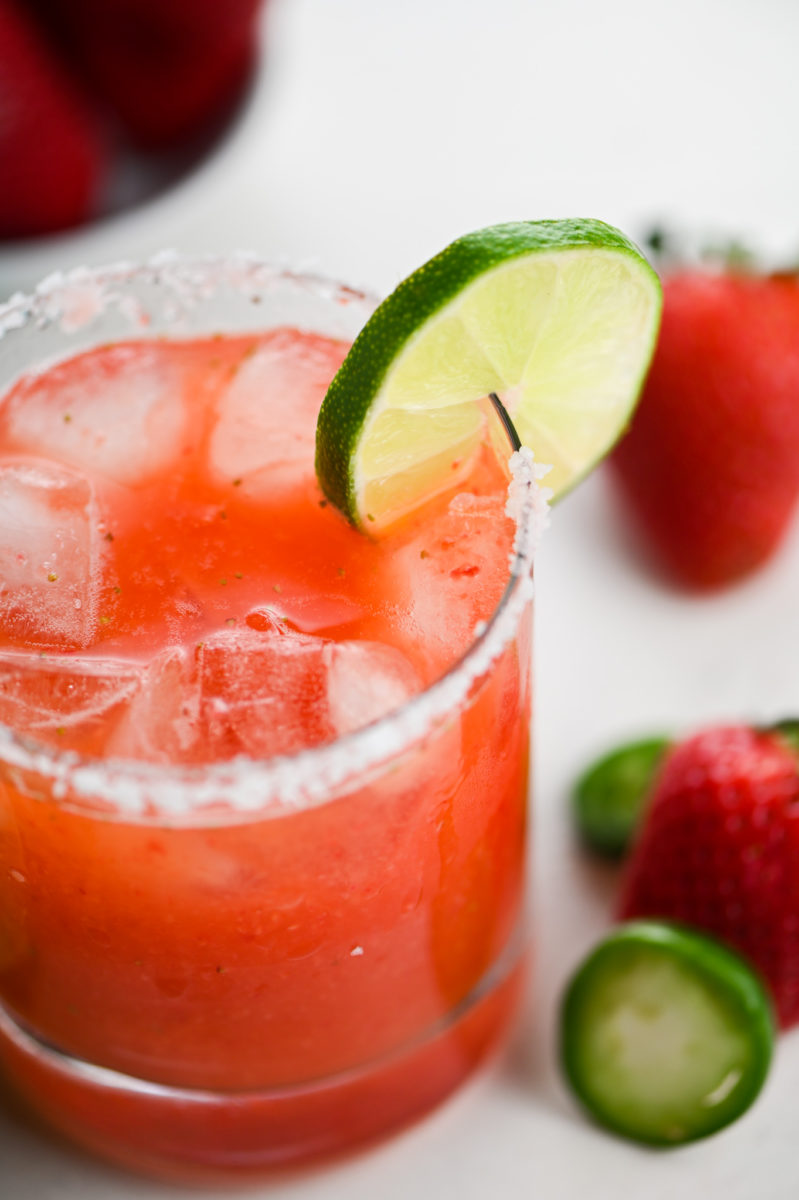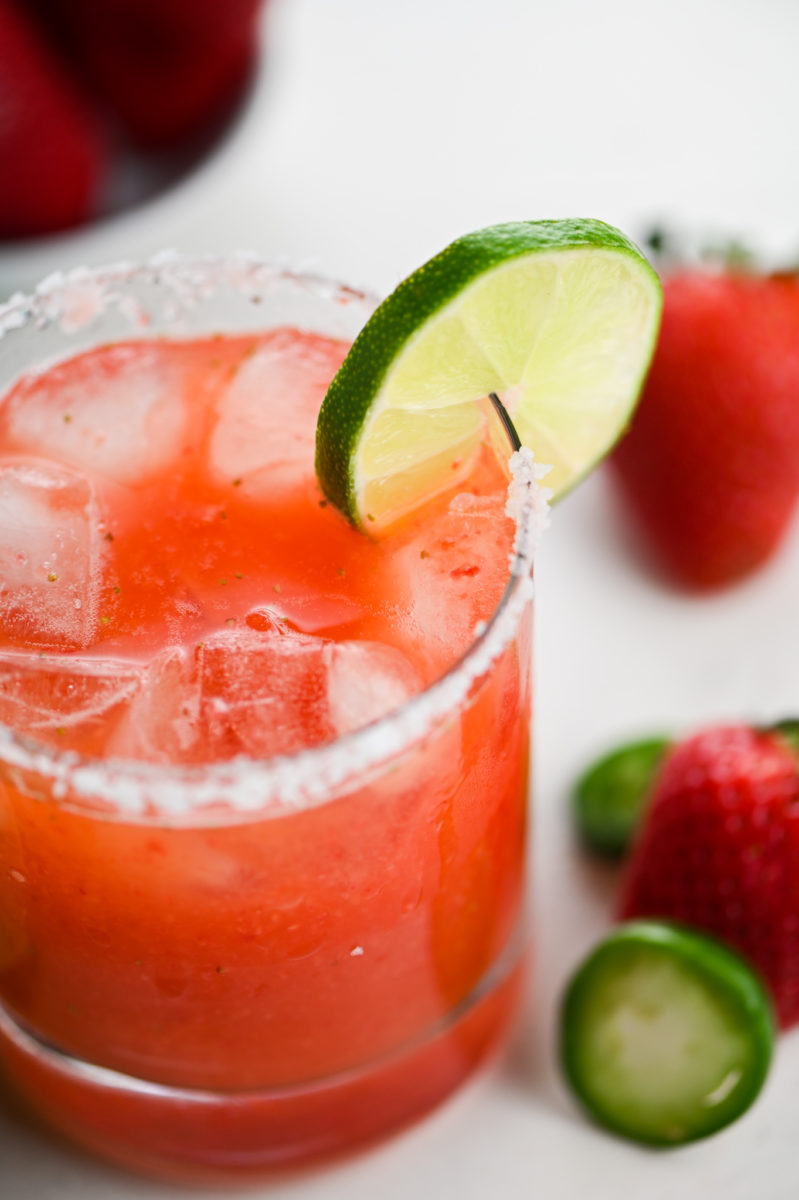 I simply cannot get over the gorgeous color of these! They are certainly going to bring some fun to your next summer BBQ or party.
What ingredients do you need to make a Strawberry Jalapeño Margarita?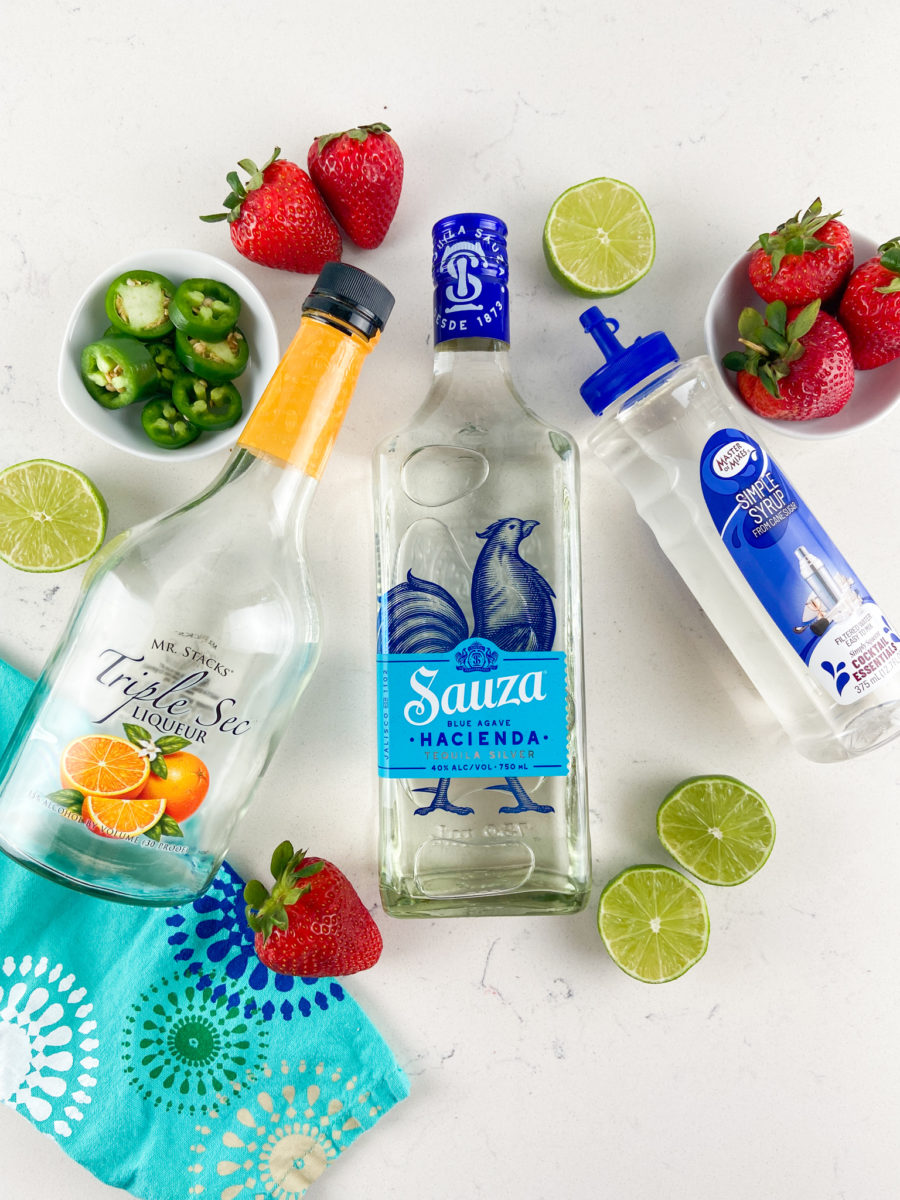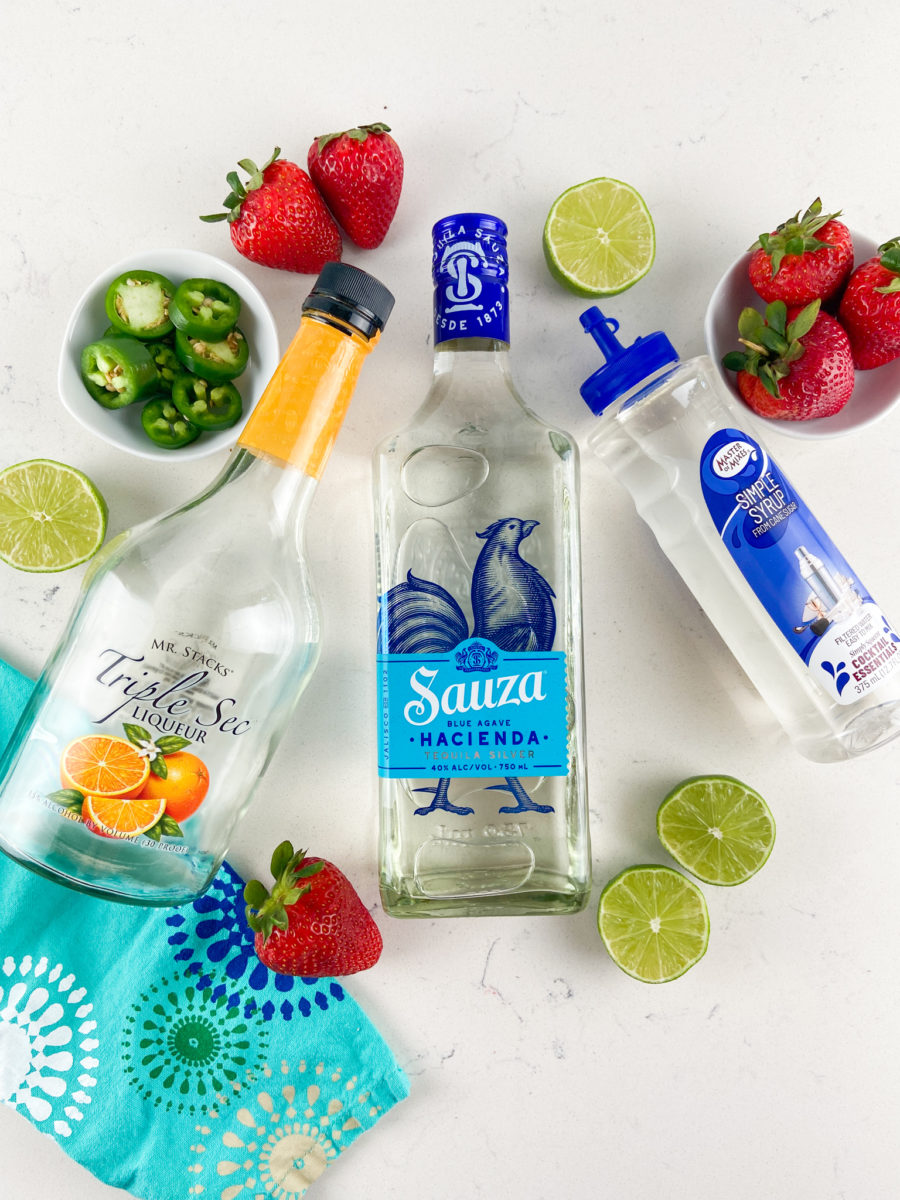 TEQUILA: Use silver tequila for this one. You really want the color of the strawberries to stand out so the silver works the best.
JALAPEÑO: I used one and it was the perfect amount of heat!
STRAWBERRIES: Fresh hulled strawberries will work great here. If you want more of a frozen margarita, use frozen strawberries.
TRIPLE SEC: An orange flavored liqueur that is pretty standard in margaritas.
SIMPLE SYRUP: You can make your own or you can buy it.
LIME JUICE: Use fresh squeezed for the best results. You'll need the juice from 5 – 6 limes.
SALT: I use kosher salt because I have it on hand. You can also use margarita salt.
ICE
Instructions
Step #1: Combine tequila and jalapeño slices together in a container. Let set at room temperature for 1 1/2 hours. Then use a slotted spoon to remove and discard the jalapeños. Note: Don't leave the jalapeños in the tequila, I did once and ended up with a brown margarita because of the mixture of green and red.
How do you make Jalapeño infused Tequila?
It's really easy, it just takes a bit of planning because you have to infuse the tequila with sliced jalapeños which takes some time. The range of time varies widely. Some recipes call for 15 minutes while other's call for 24 hours. I infused it for 1 1/2 hours and it had a nice kick to it. Infuse it longer if you'd like it spicier and shorter if you want to keep things more mild.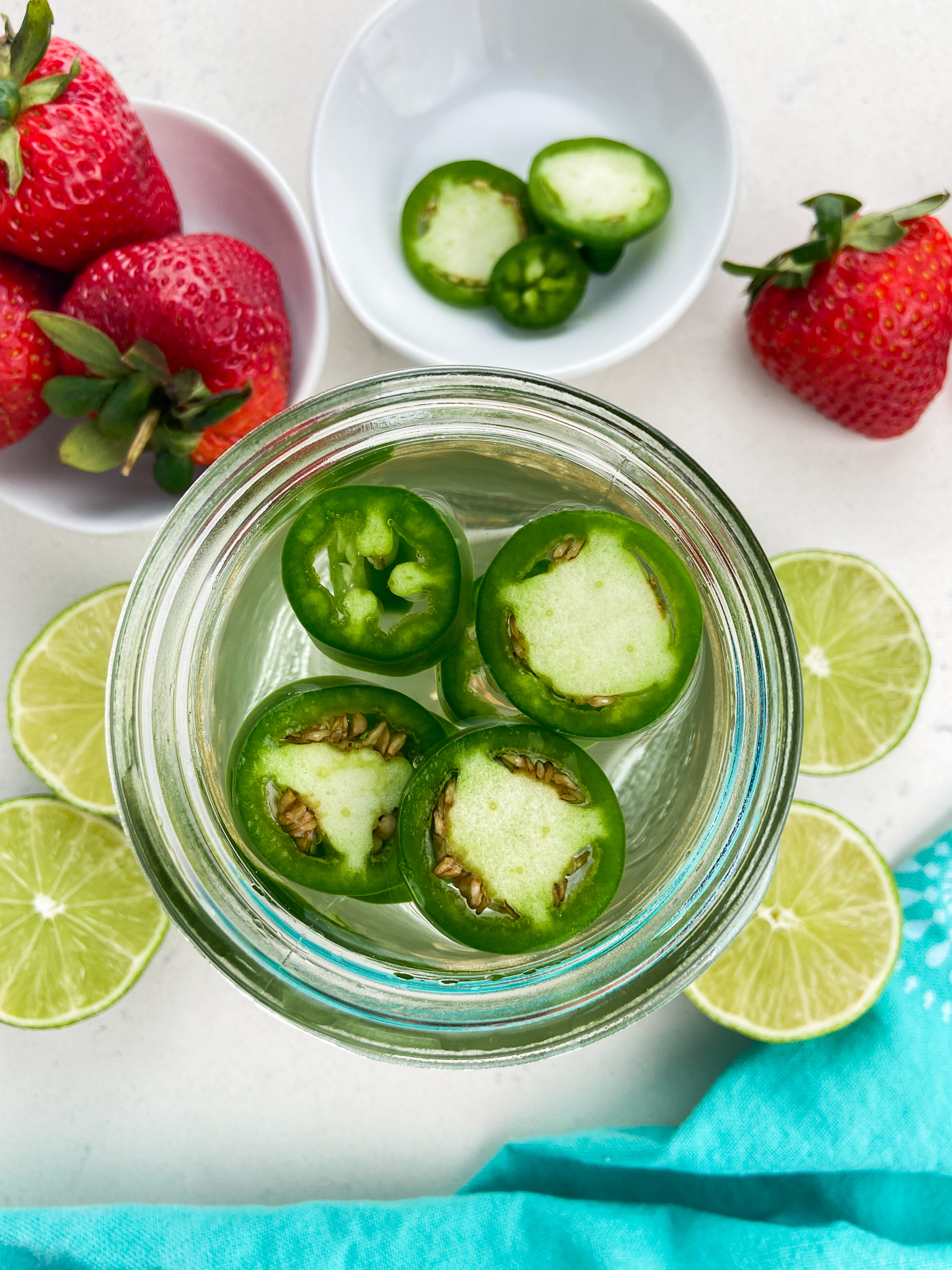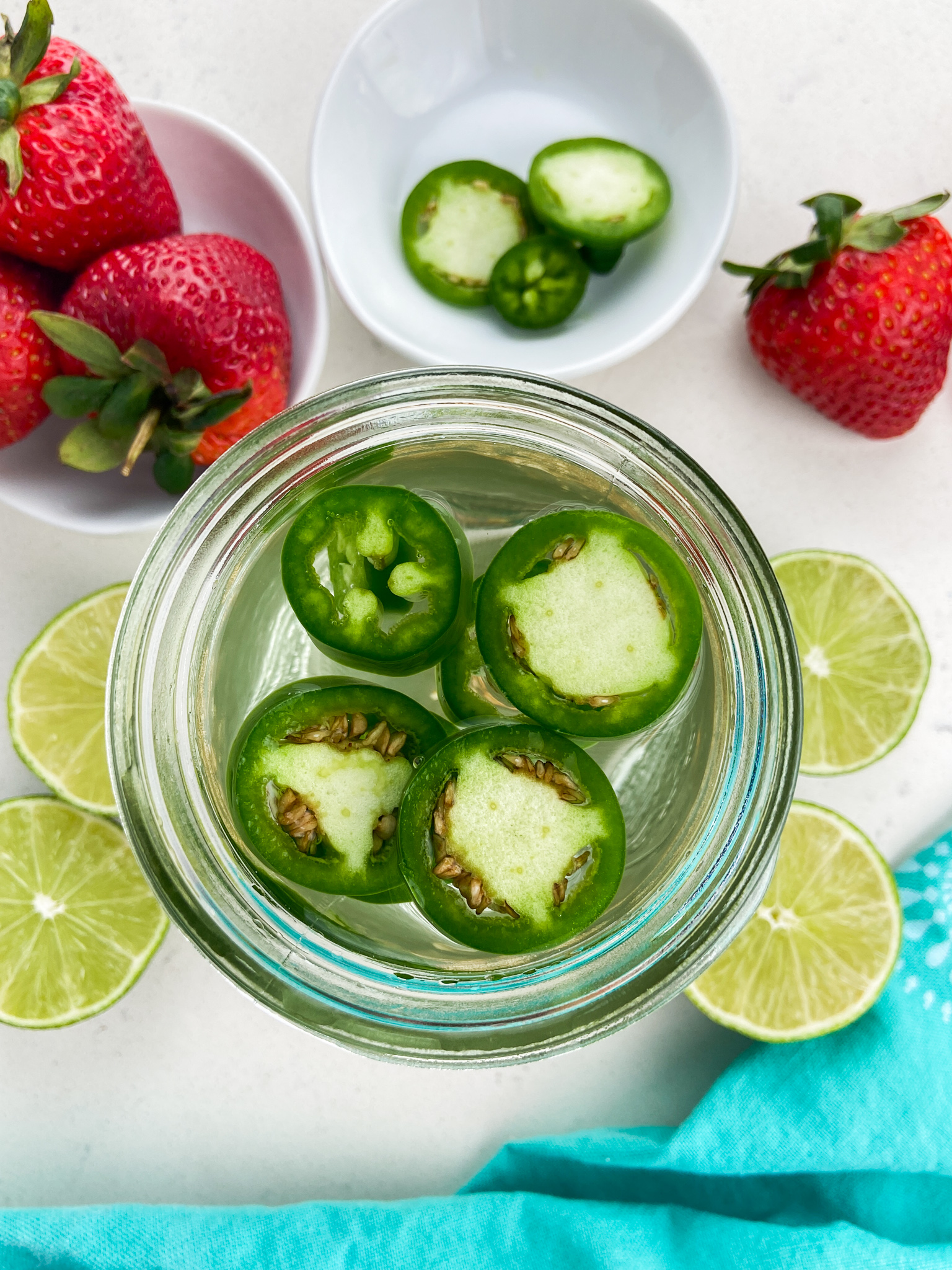 STEP #2: Combine jalapeño tequila, strawberries, lime juice, triple sec and simple syrup together in a blender. Blend until smooth.
STEP #3: Run a lime wedge along the edge of the glass and then gently press the glass into kosher salt. Fill the glass with ice and pour margarita over the top. Garnish with fresh lime wedge.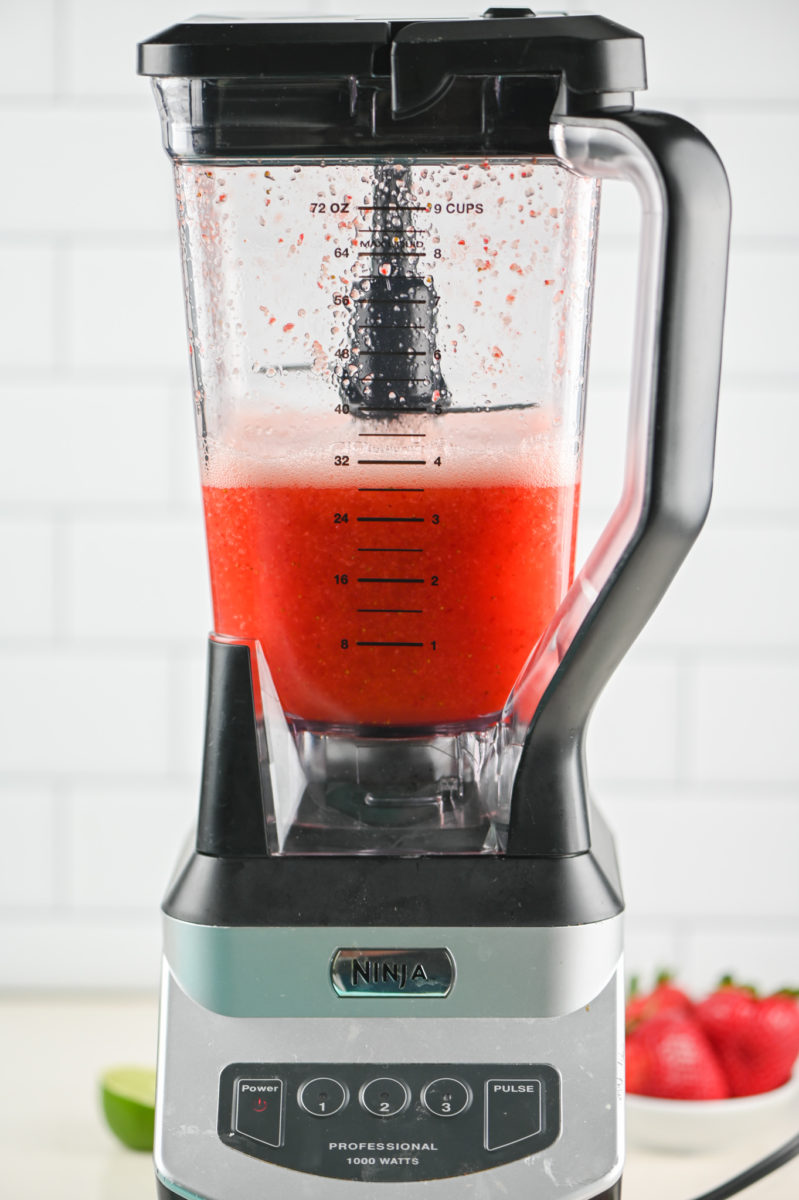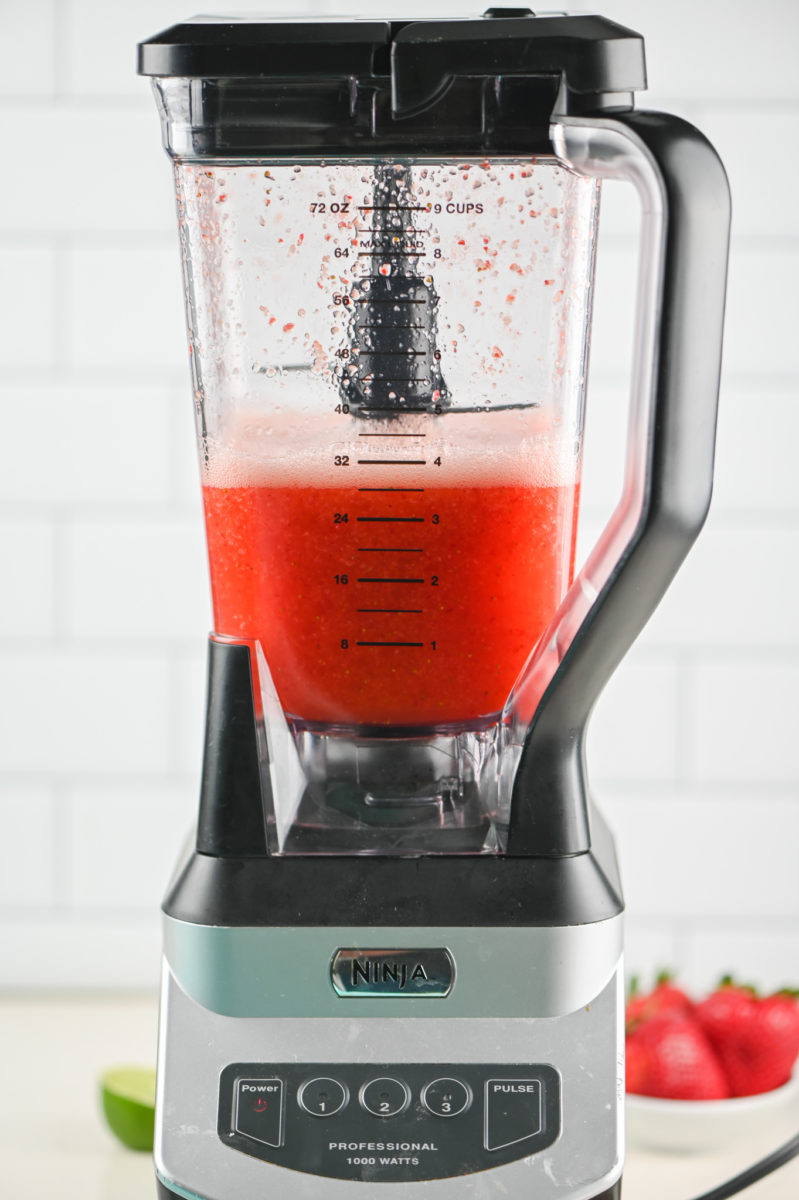 You guys! These Strawberry Jalapeño Margaritas are a little sweet, a little spicy and super refreshing. They will be the hit of your summer parties for sure!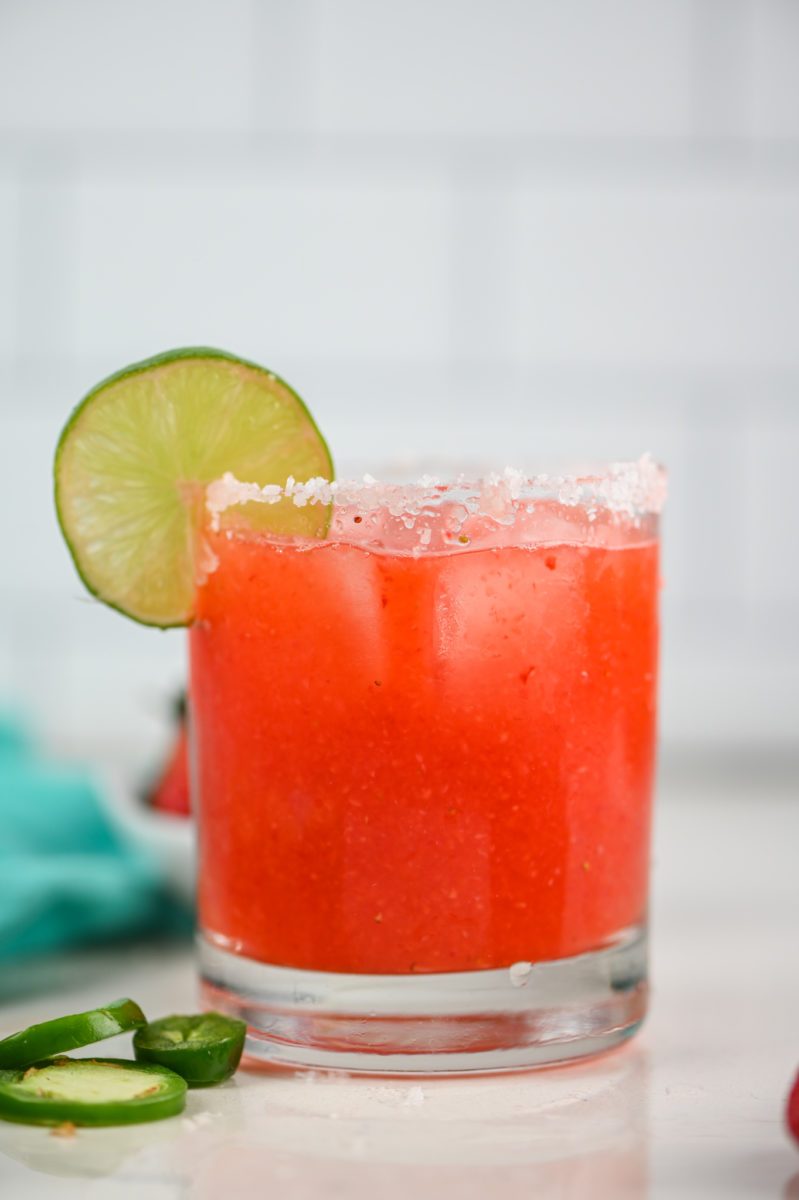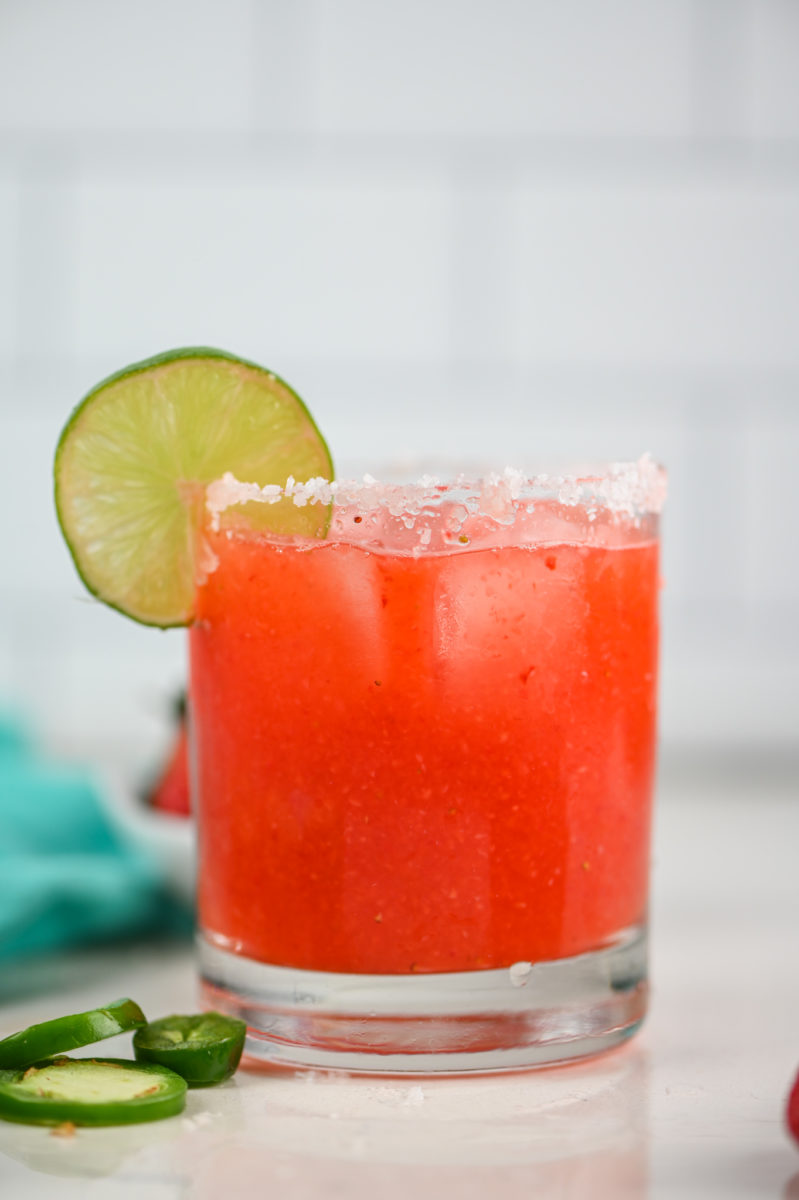 Note: This recipe was originally written and posted in 2016. It was updated with new photos and nutrition information in 2022.
Looking for more Cocktail Recipes? Try these:
Celebrating but also craving a margarita? Try this Champagne Margarita!
This Easy Classic Mojito Recipe is super refreshing on a summer day!
A Mai Tai Cocktail is one of my absolute favorites!
If you love the combo of Jalapenos and Strawberries, you've got to also try this Strawberry Jalapeño Jam.