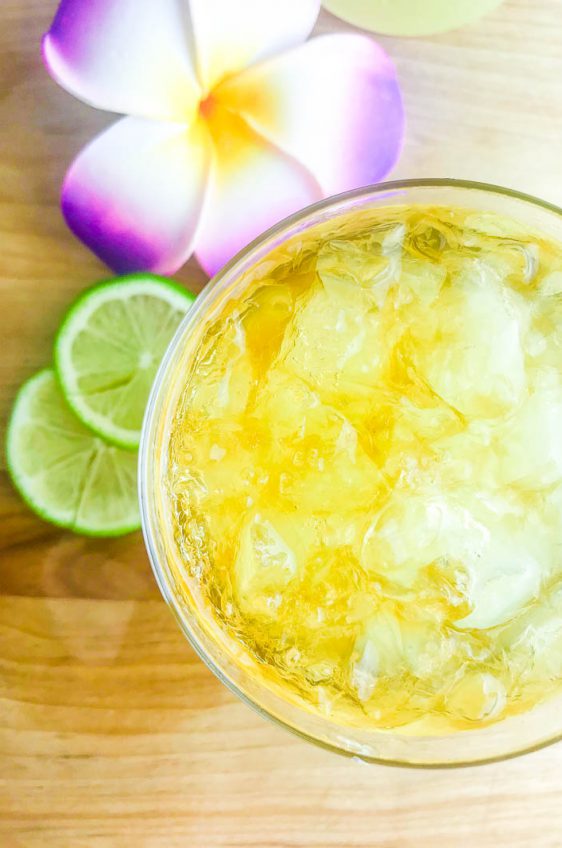 Mai Tai Cocktail
A classic Mai Tai Cocktail with 3 different kinds of rum, lime juice, almond and simple syrup. One sip and you'll feel like you're oceanside in Hawaii. 
A couple weeks ago, I declared Margarita Monday a thing when I shared my recipe for Watermelon Margaritas. I am declaring today Mai Tai Monday because…why not?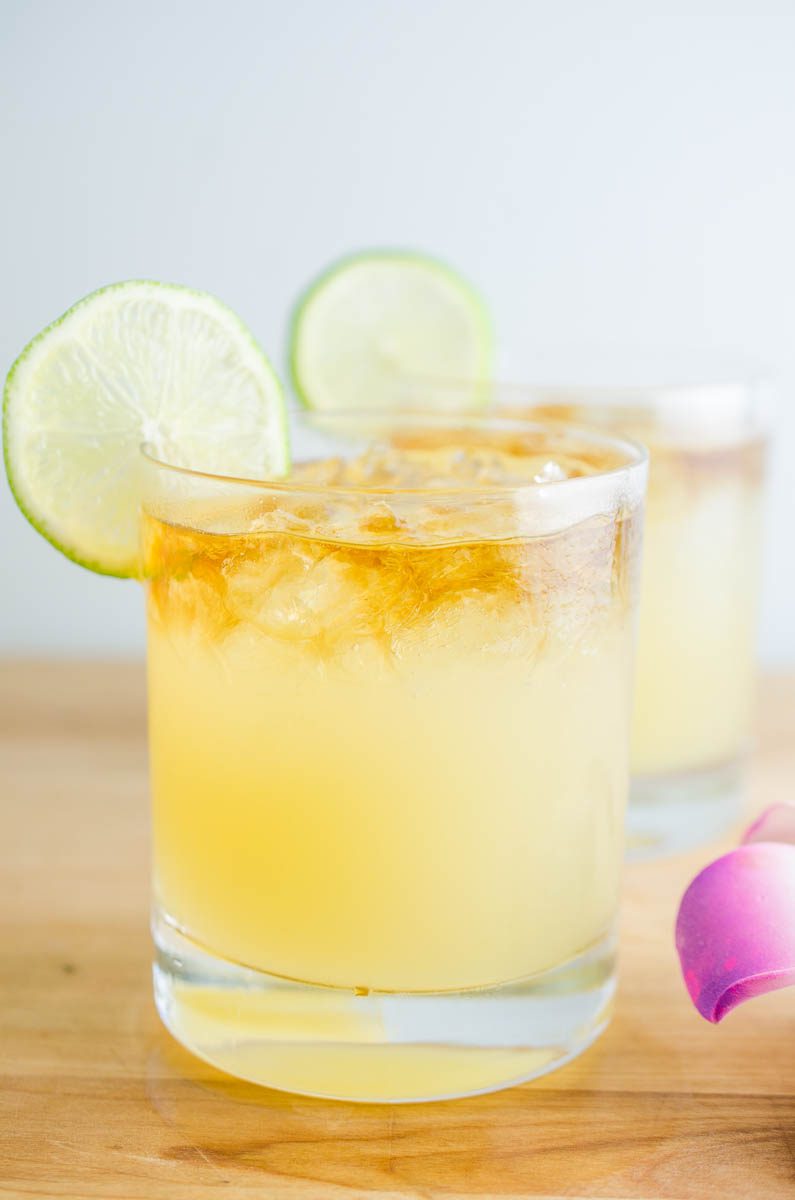 I first had a Mai Tai when Ryan and I went to Hawaii for our 10th wedding anniversary a couple of years ago. We sat down at a happy hour after we checked into our hotel, they were on special and that was that.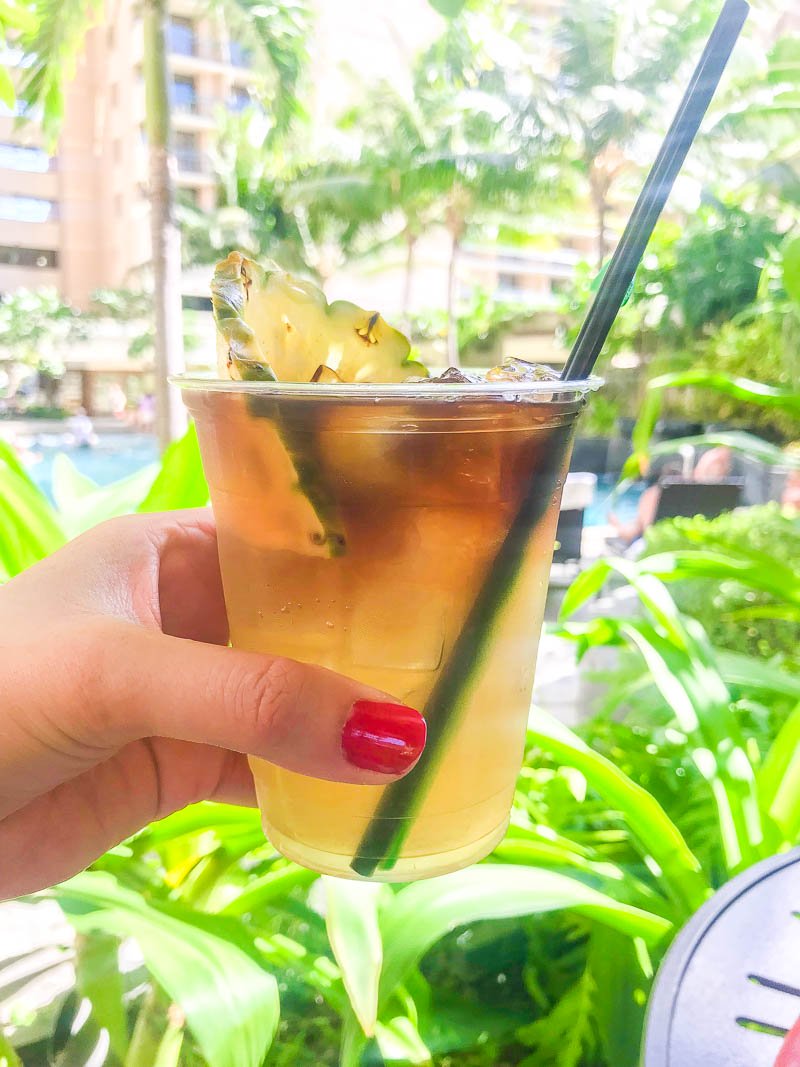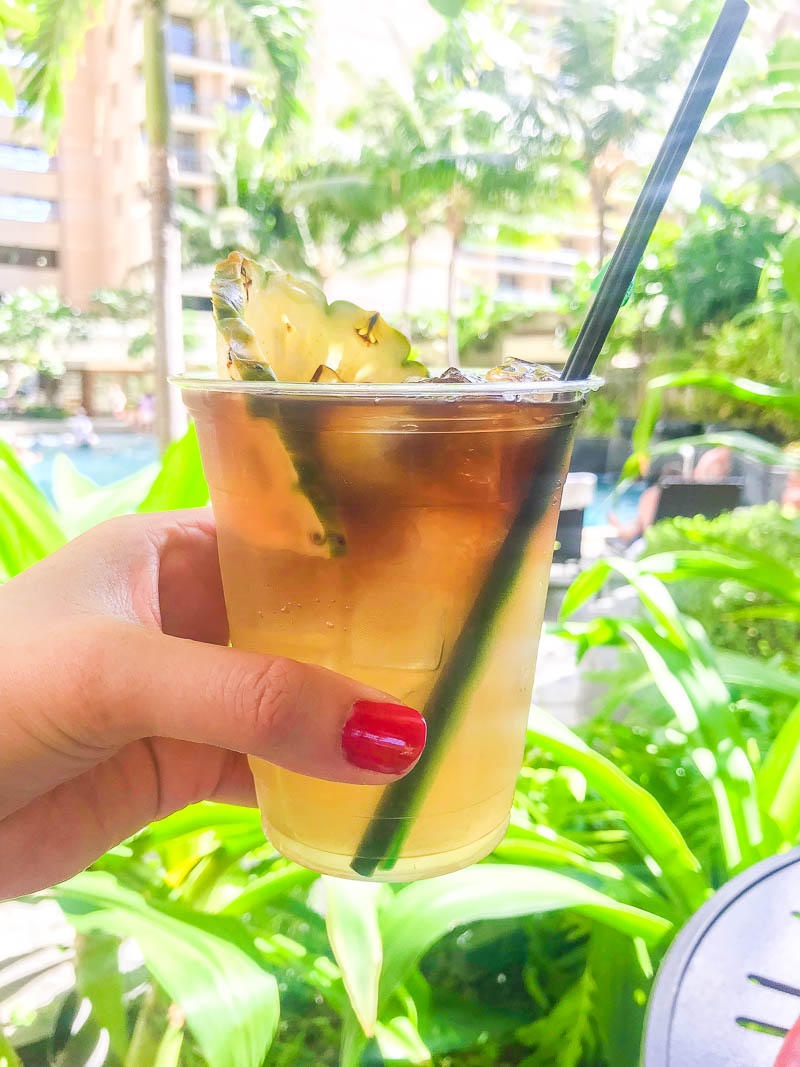 I was sold.
From that point on, pretty much each day during our vacation, we hopped from happy hour to happy hour sipping on drinks and looking at this…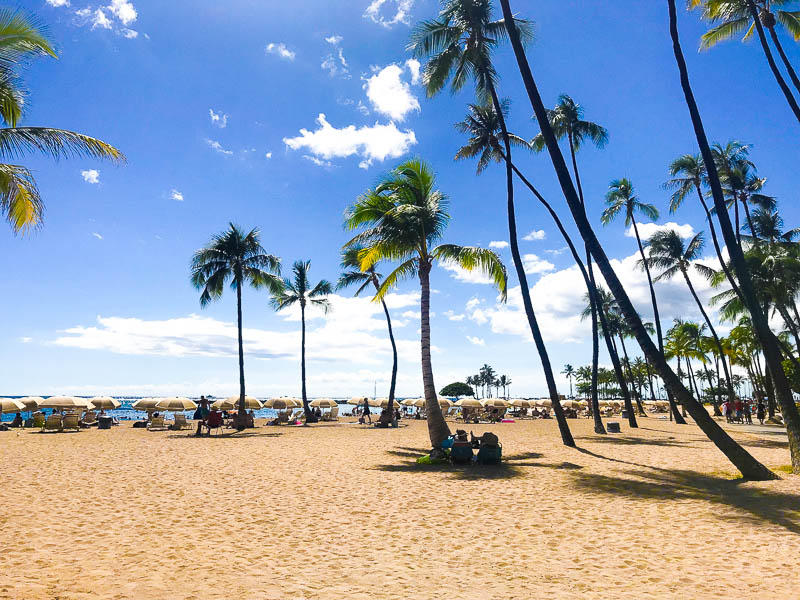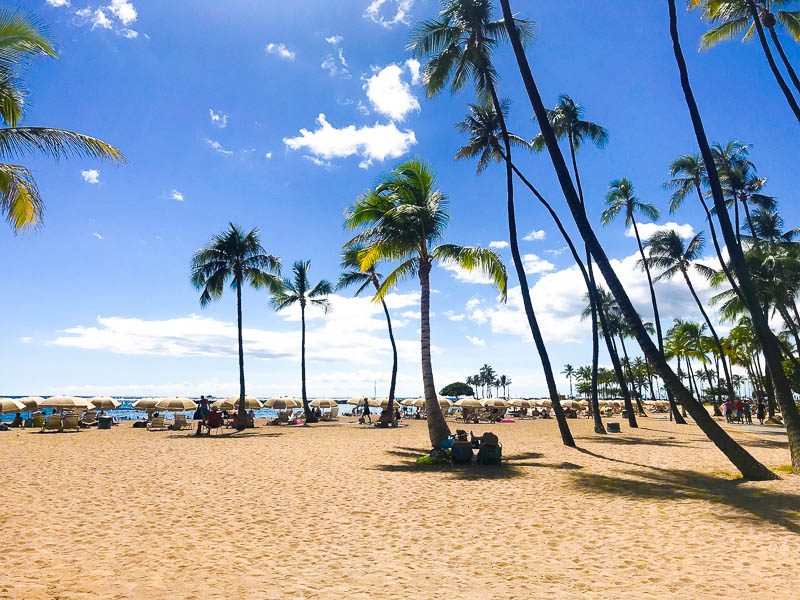 We were without our kiddos, what else were we going to do?!
It's been a couple of years since that trip to Hawaii but we still celebrate what we affectionately call "Mai Tai:30". It took a few tries to get the recipe just right, but we finally did and that's what I'm sharing with you today.
What ingredients do you need to make a Mai Tai Cocktail?
Whatever you do, stay away from the pre-made mix. It's just way too sweet and not the best. Instead, make your own.
To make the perfect drink, you will need 3 different kinds of rum (golden, dark and silver), triple sec, simple syrup, lime juice and orgeat syrup.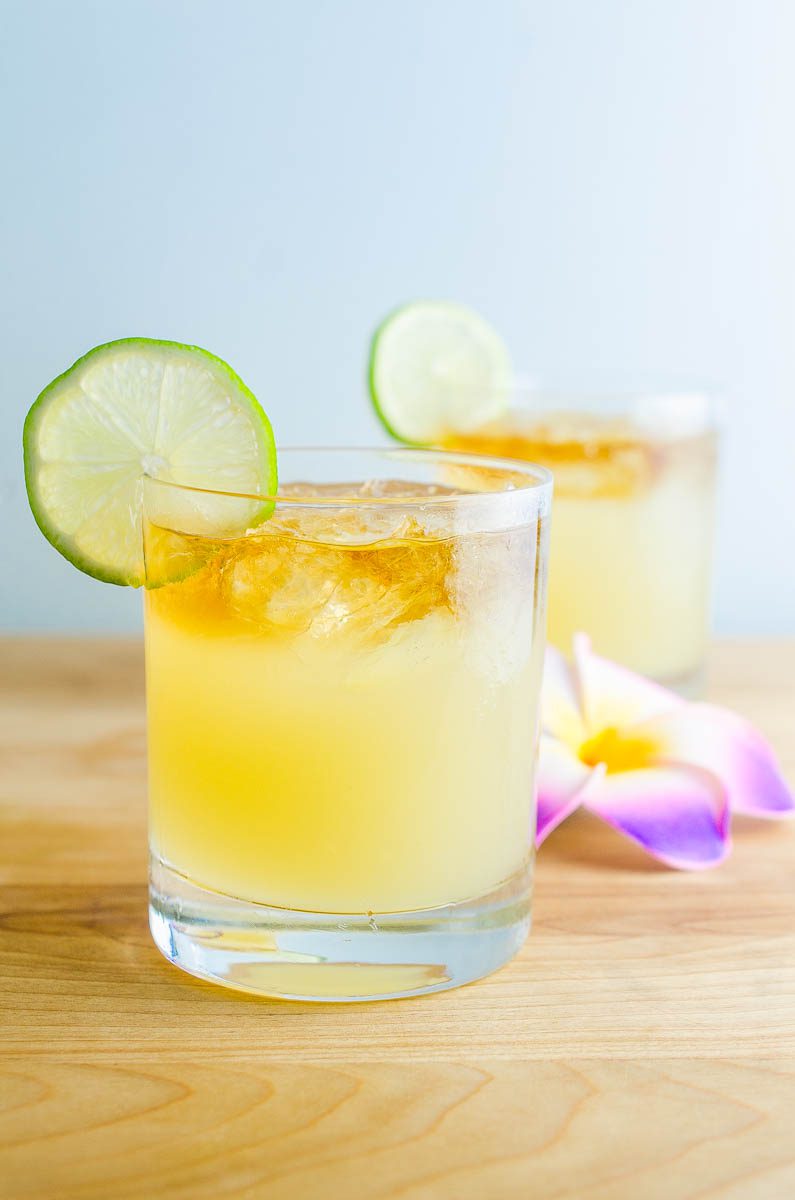 Oregeat Syrup is an almond syrup and honestly, it totally makes the Mai Tai. You can make one with only one kind of rum and it will taste pretty good. But make one without oregeat syrup and it's just not the same.
Technique for making this recipe:
To make this cocktail, you'll want to combine the golden rum, silver rum, triple sec, simple syrup, lime juice and orgeat syrup with some ice in a cocktail shaker.
Once combined, you'll pour the cocktail over ice. Finally, to get the perfect "layered" look, you'll want to do a float of dark rum.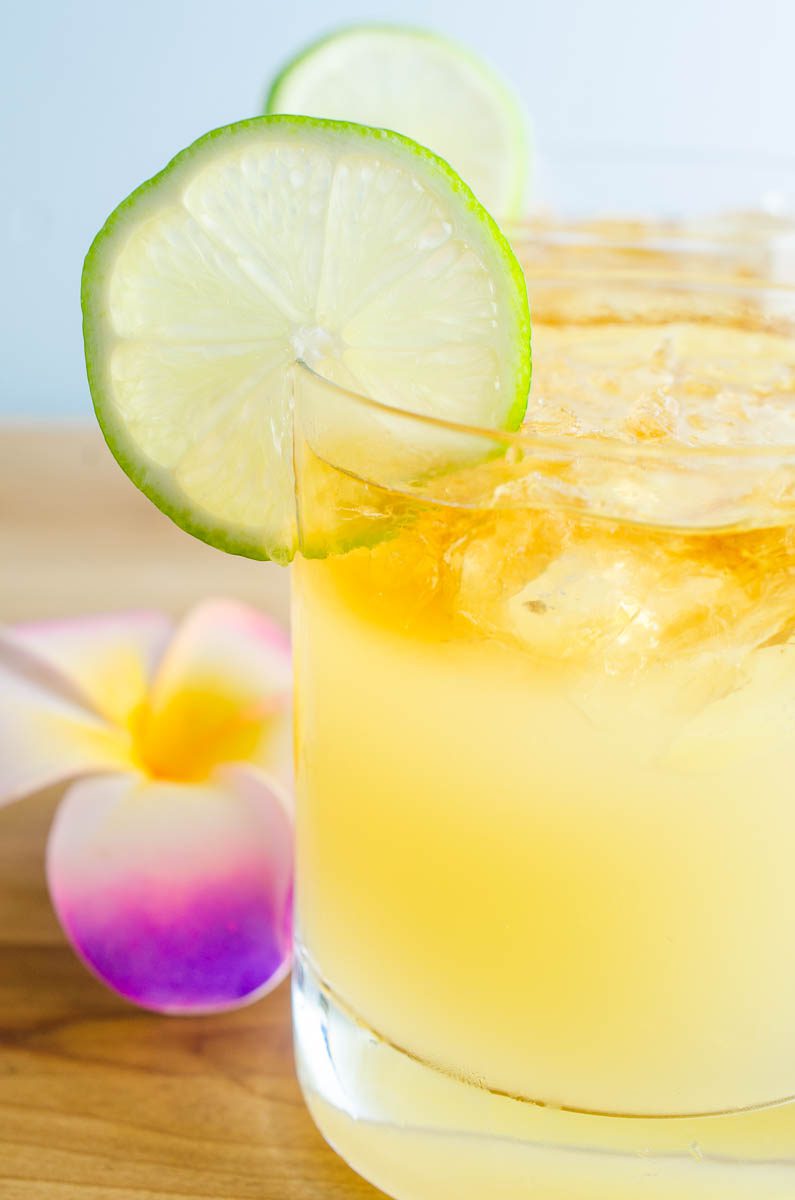 To do a float of dark rum, simply hold a spoon above the glass and slowly pour the rum over the spoon. This will "float" the dark rum on top of the rest of the drink and give it the gorgeous layered look that is synonymous with mai tais.
This Mai Tai is sweet but not too sweet. Tangy but not too tangy. And it's perfect for sipping on hot summer days.
Other drinks to try:
Looking for a snack or appetizer to munch on while enjoying your Mai Tai?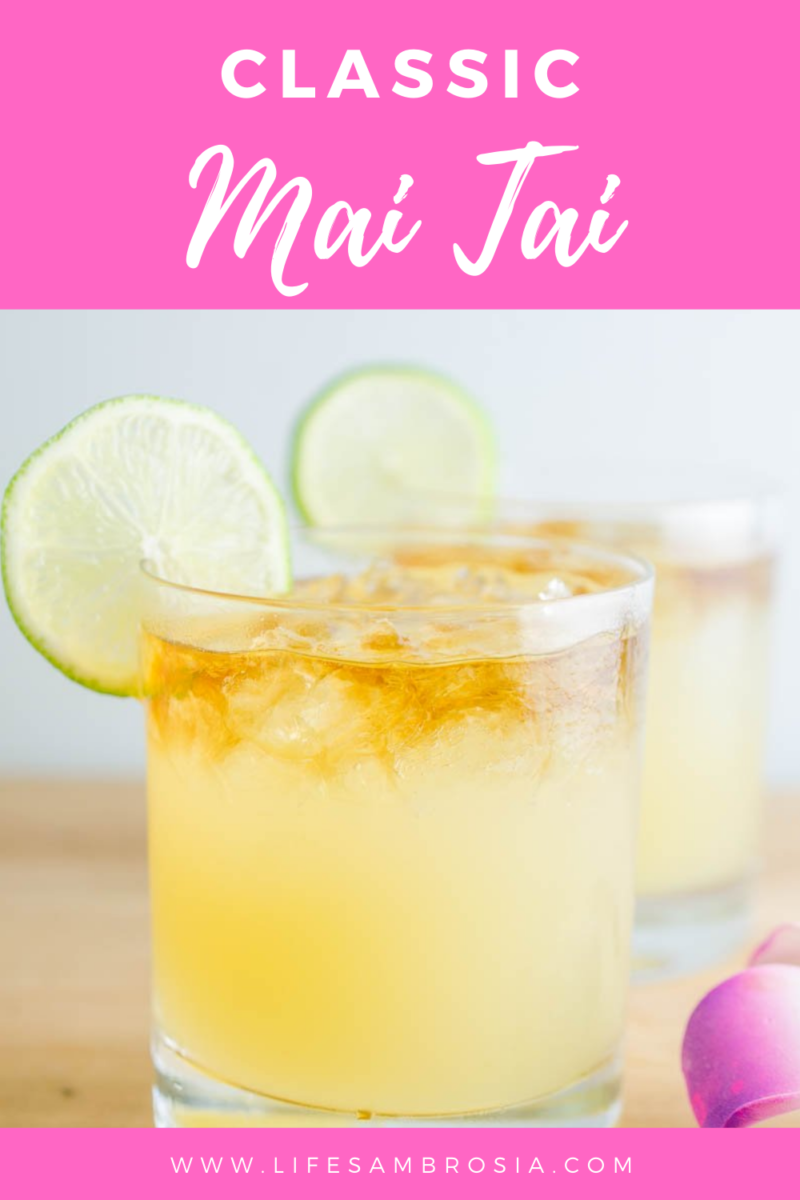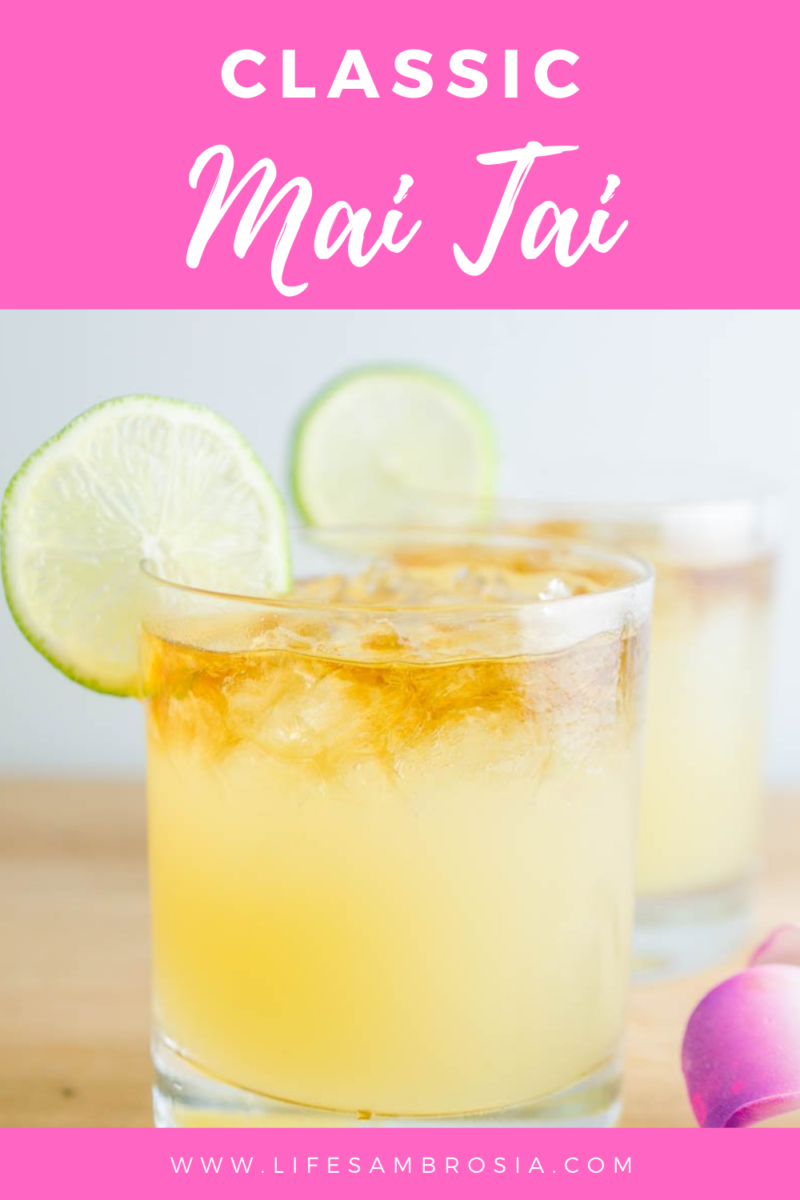 Mai Tai Cocktail Recipe
Ingredients:
Ice
1 1/2 ounces lime juice
1 ounce triple sec
1/2 ounce simple syrup
1/2 ounce orgeat syrup
1 1/2 ounces gold rum
1/2 ounce silver rum
1 ounce dark rum
Instructions
1
Place ice in cocktail shaker. Pour in lime juice, triple sec, simple syrup, orgeat syrup, gold rum and silver rum. Shake until chilled.

2
Pour cocktail into a glass filled with ice. Hold a spoon over the cocktail and slowly pour the dark rum over the back of the spoon. Serve.
Notes
Nutrition facts not guaranteed.
Nutrition information
Calories: 378 , Sodium: 2225mg , Carbohydrates: 24.9g , Fiber: 0.2g , Sugar: 28.8g , Protein: 0.9g