Dungeness Crab Mashed Potatoes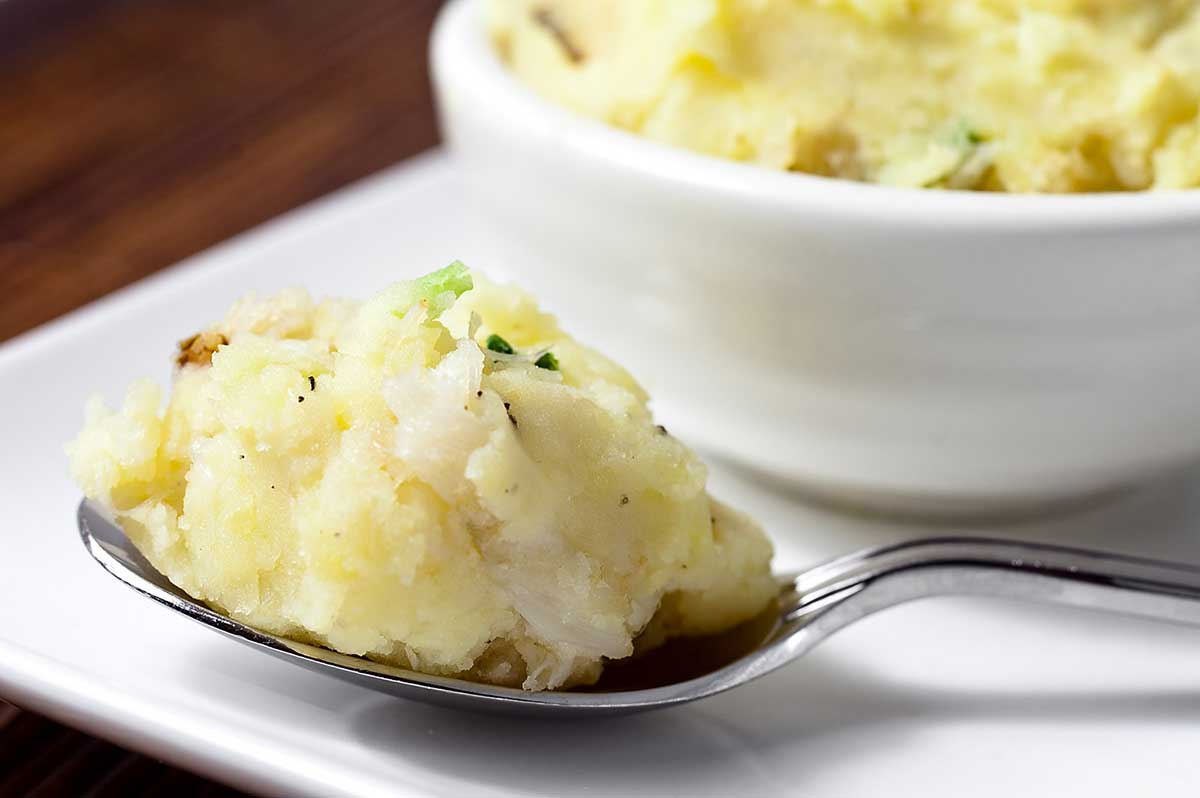 I tried these at a restaurant this weekend and I am sharing them with you here today. This can only mean one thing. I absolutely loved them. I loved them so much that despite the fact that I had them for dinner on Saturday night, I rushed out to the store, bought the ingredients and made them for dinner on Sunday night.  They really were that good. And with Christmas less than a week a way now, it might be a good idea to run your grocery store, grab all the ingredients and add these mashed potatoes filled with green onions and succulent dungeness crab meat to your holiday menu. It will be like giving your taste buds a Christmas present.
Dungeness crab is much loved here in the Pacific Northwest, you can find it just about anywhere. From Pike's Place Market to Costco, to the small market just around the corner. It is everywhere. And I'm going to let you in on a little secret: it's sweet delicate flavor makes me like it more, much more actually, than its more expensive counterpart, king crab. Sit me down in a front of a plate of hot steamed dungeness crab and I am one happy girl. But add that same delicious crab to my all time favorite comfort food, mashed potatoes, and I am down right giddy.