Garlic & Black Pepper Pork Burgers with Sriracha Slaw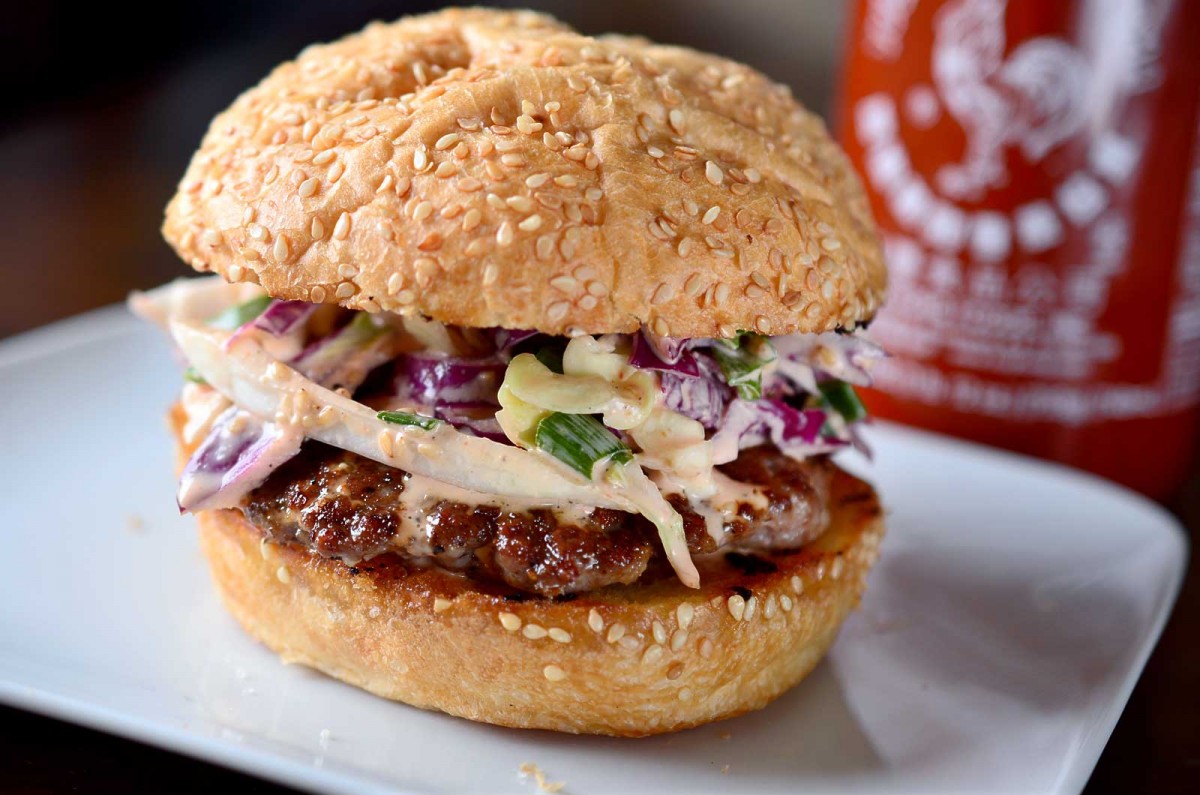 Slaw on a burger.
Not your traditional burger. And not your traditional slaw.
I went outside the box with this one and guess what. Outside the box is DELICIOUS.
When I asked you all on Facebook if you like slaw on burgers I got quite a but of yays but I also got a few nays. The naysayers said that they just weren't sure, they had never tried it before but it just didn't sound that good. Well today, I hope to change a few minds with this Garlic and Black Pepper Pork Burger with Sriracha Slaw.
Yep, I went way outside the box with this one. No beef. Instead it's a pork burger, made with ground pork, salt, pepper and garlic. Lots of garlic.
Next up is some slaw with a kick. Slaw that I could, and did, just eat all by itself like it was a side dish. There is mayo of course, then rice vinegar, sriracha and sesame seeds all tossed together with crunchy red and green cabbage. If you thought you hated coleslaw before because you're used to that mayo drenched bland stuff with limpy cabbage, this stuff is going to rock your world.
In fact this whole burger is going to rock your world. It rocked mine.
I even ate it for lunch again the next day. And I swear the slaw was even better.