Grilled Asian Chicken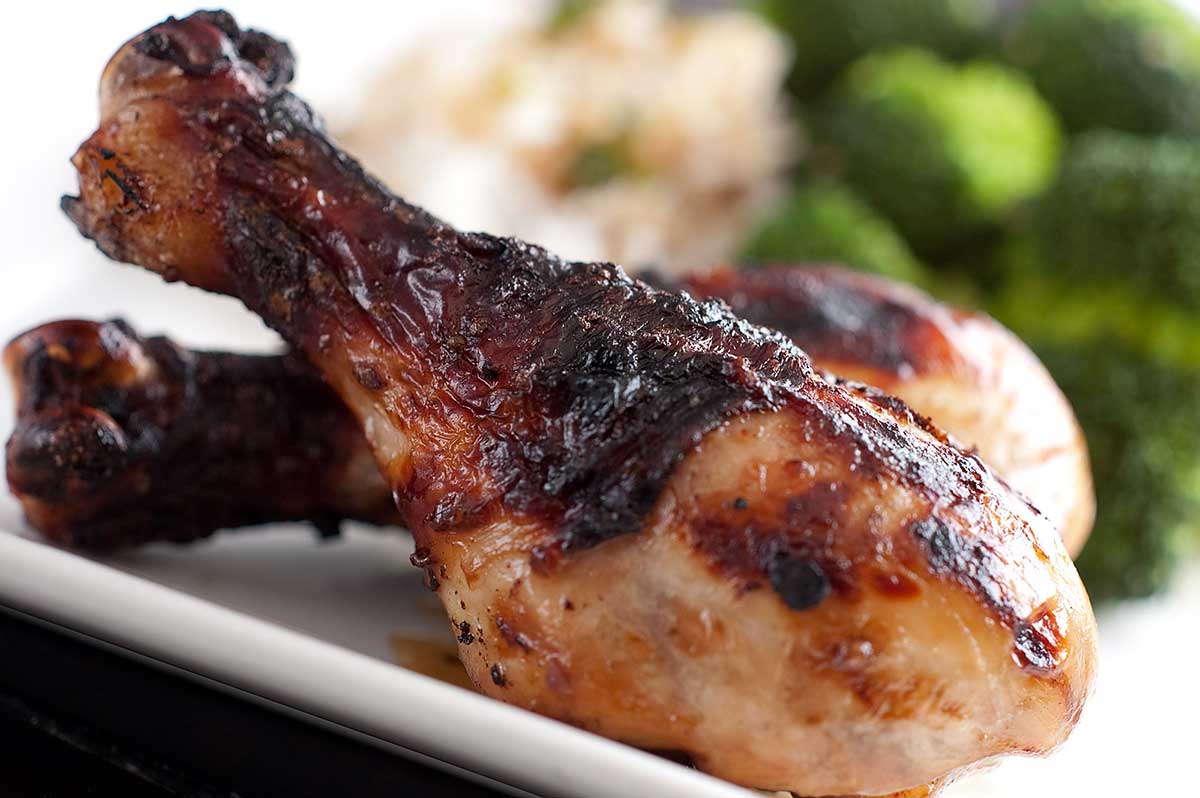 Ryan and I are still pretty busy with our house which means that I haven't been cooking much lately. It's really kinda sad, but then again, I'll have my new kitchens (yep that is plural I now have 2!) to cook in soon enough. I do have a few recipes saved up for times like this when I just can't get into the kitchen and this recipe for Asian Grilled Chicken just happens to be one of them. And guess what? It also happens to be perfect for summer. To be honest,  I am not quite sure why it took me so long to share this.  It really made some of the best, juciest grilled chicken I've had in a while and the Asian-inspired twist is a nice change from traditional BBQ sauce.
Someone once told me that she refused to eat the dark meat of chicken. She says "Ohh its not good for you, the chicken breast is so much better". My response to her "Blah blah blah. Everything is fine in moderation. Especially juicy, succulent, fall of the bone, melt in your mouth chicken legs." Too this day I stand by that comment, but alas, if you prefer chicken breast go ahead and substitute a couple of bone-in skin on breasts for the chicken legs. Note that the cooking time will be a tad bit longer.