Grilled Chipotle Chicken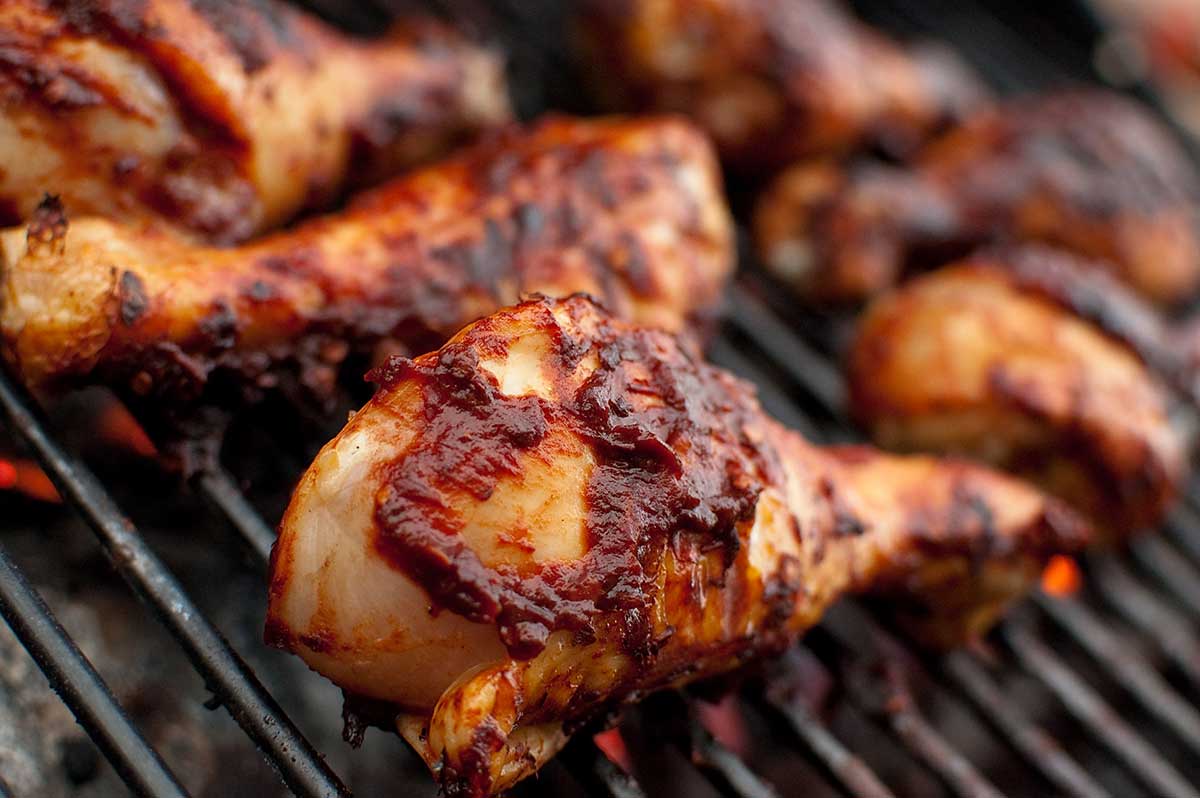 The other day Ryan spent the day helping our friends move into their new place. I on the other hand was doing what I do best, grocery shopping, cooking and catching up on some Lifetime movies while Ryan was out of the house. I knew by the time that he was done he was going to want some "man food" if you will. And to me nothing says that more than throwing something on the grill. This sweet and spicy chipotle chicken was perfect.
I'm not gonna lie this is a little spicy. Chipotle peppers are, after all, smoked jalapenos. However, the addition of honey makes the sauce on this chicken both spicy and sweet. It's the best of both worlds. Want it a little sweeter? Add a little more honey. And don't forget, the longer the chicken marinades, the tastier it will be.