Grilled Shrimp and Rosemary Skewers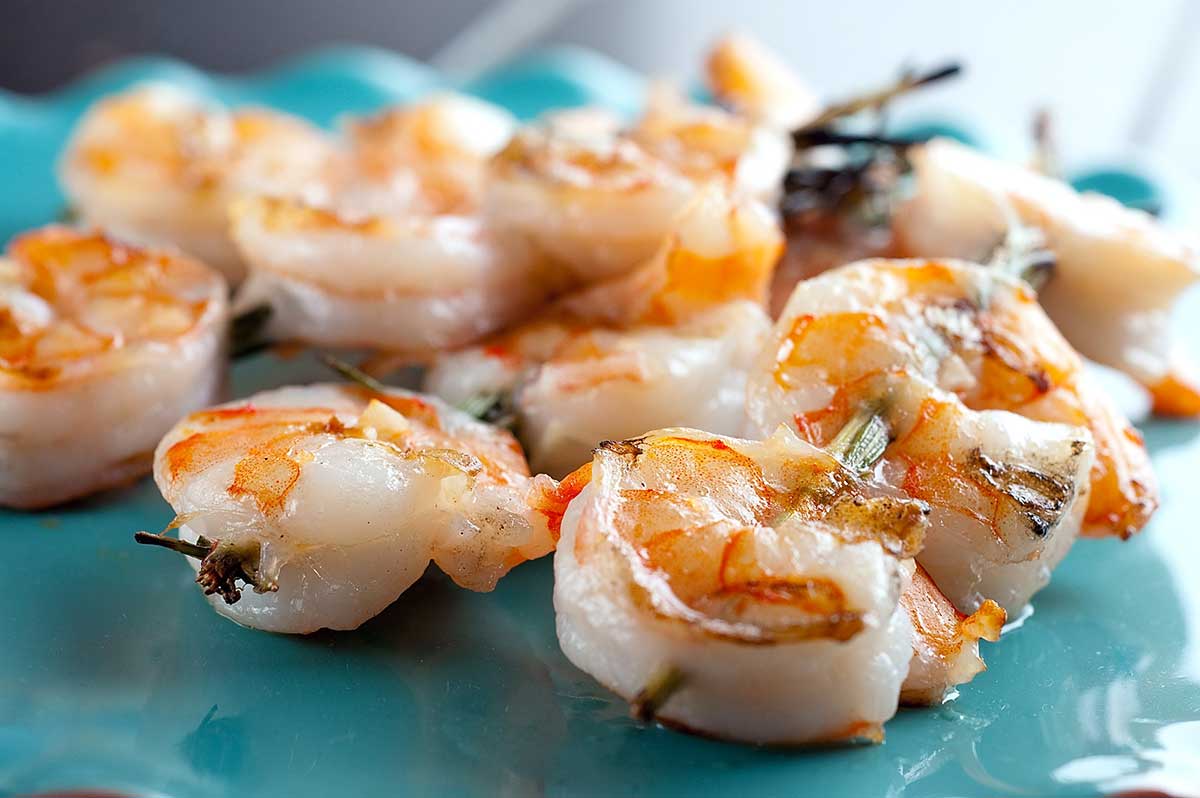 These are easy peasy. But despite being easy peasy, I think they can bring a touch of class to any BBQ or outdoor party. Sure you've probably had shrimp skewers before but these shrimp aren't just placed on any normal wood skewers. No that will not do. These shrimp are skewered on to fresh rosemary sprigs. What is so cool about that you ask? Well it gives you a pretty presentation as well as a wonderful taste of fresh rosemary in each shrimp bite.
These can be a little tricky so you want pretty sturdy rosemary sprigs. I also found that if I remove a few of the rosemary leaves it is easier to get the prawns on. Don't worry you will still get a plenty of rosemary flavor.