Grilled Shrimp Pesto Pizza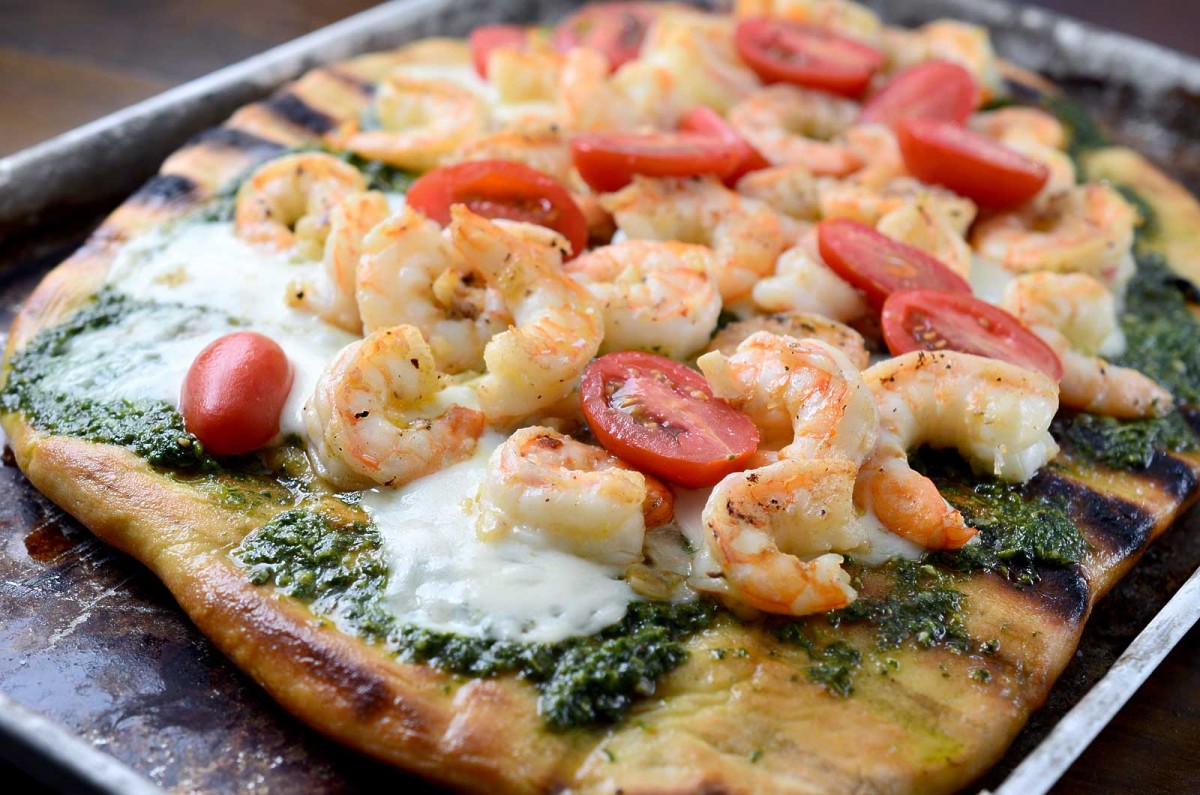 I have been grilling like a mad woman lately.
That is a weird saying I suppose. I mean really, I don't know how a mad woman grills. Or even if she would.
I'm just guessing that if a mad woman did grill though, she would probably grill a lot. And that is what I have been doing.  A few times a week lately. Just call me Des the Grillin' Mad Woman. Or would it be Des the Mad Grillin' Woman?
I should point out that I am not actually mad. Well I don't think I am. Although, when I told Ryan that I was going to make a Grilled Shrimp Pesto Pizza  he did look at me like "Are you mad woman?!"
The whole time I was making it I could see him secretly plotting how he would get in the car and drive himself to Taco Bell instead of having to eat the pizza I was making.
To be fair I did have a pizza night gone terribly wrong the week before. It involved smoked mozzarella. Way too much smoked mozzarella. So his trepidation was understandable.
I told him it would be better this week. I told him there was going to be sauteed shrimp, homemade pesto, melted mozzarella, and sweet grape tomatoes all piled onto a perfectly grilled pizza dough. It would be good.
Trust me I said.
He did.
And for the record, he ate 4 slices.