Herb and Garlic Shells with Spinach and Bacon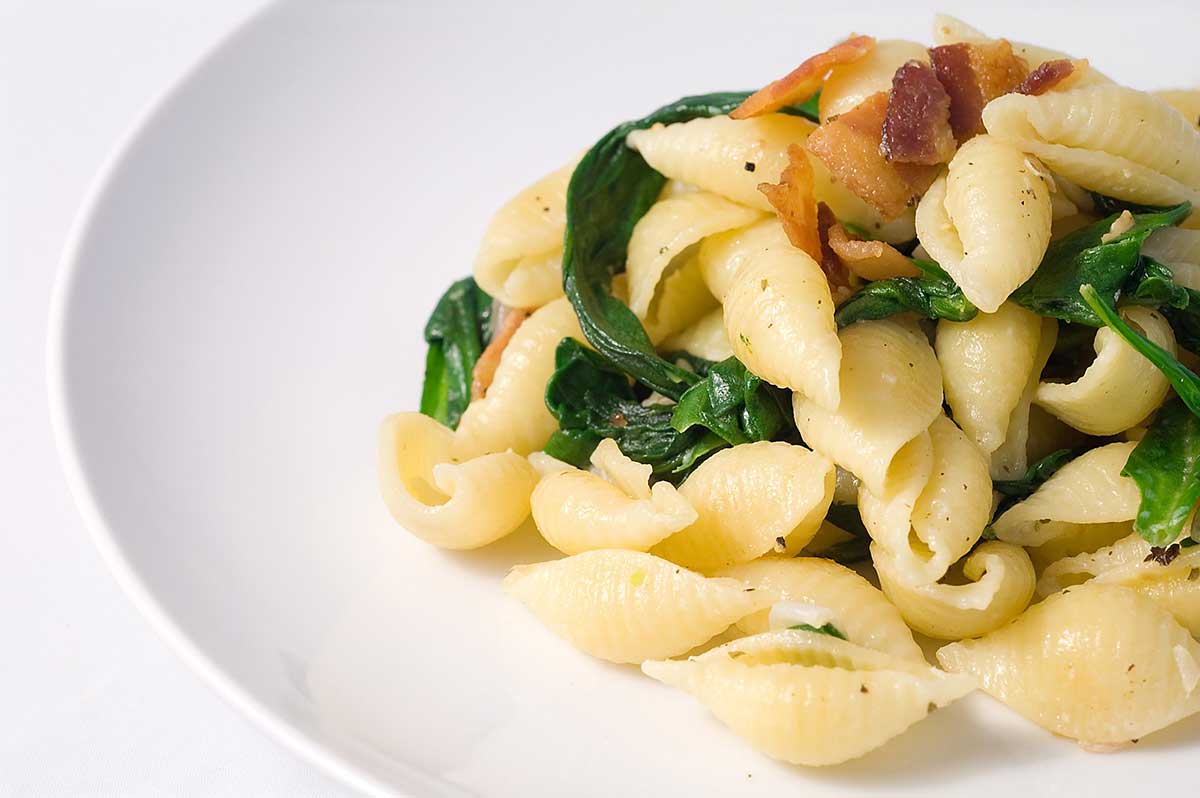 Most of the pasta dishes on this website are best served as entrees, but pasta can also make a great side dish to serve along side some of your favorite main dishes. So today I thought I would share one of my favorite pasta side dish recipes. It is light and full of wonderful flavors. Let me start by saying,  I am a huge fan of the herb and garlic cheese spreads. Most commonly they are served along side meats, veggies and crackers, but for this recipe I added it to hot pasta so it melted and lightly coated the pasta. While that is delicious on its own, in addition to the garlic and herb flavors you get from the cheese you'll also find shallots, spinach and crispy bacon.
For this recipe, I used medium shell pasta because that is what I had on hand, but you could easily substitute penne, farfalle or even elbow macaroni.