Kale Salad with Bacon Vinaigrette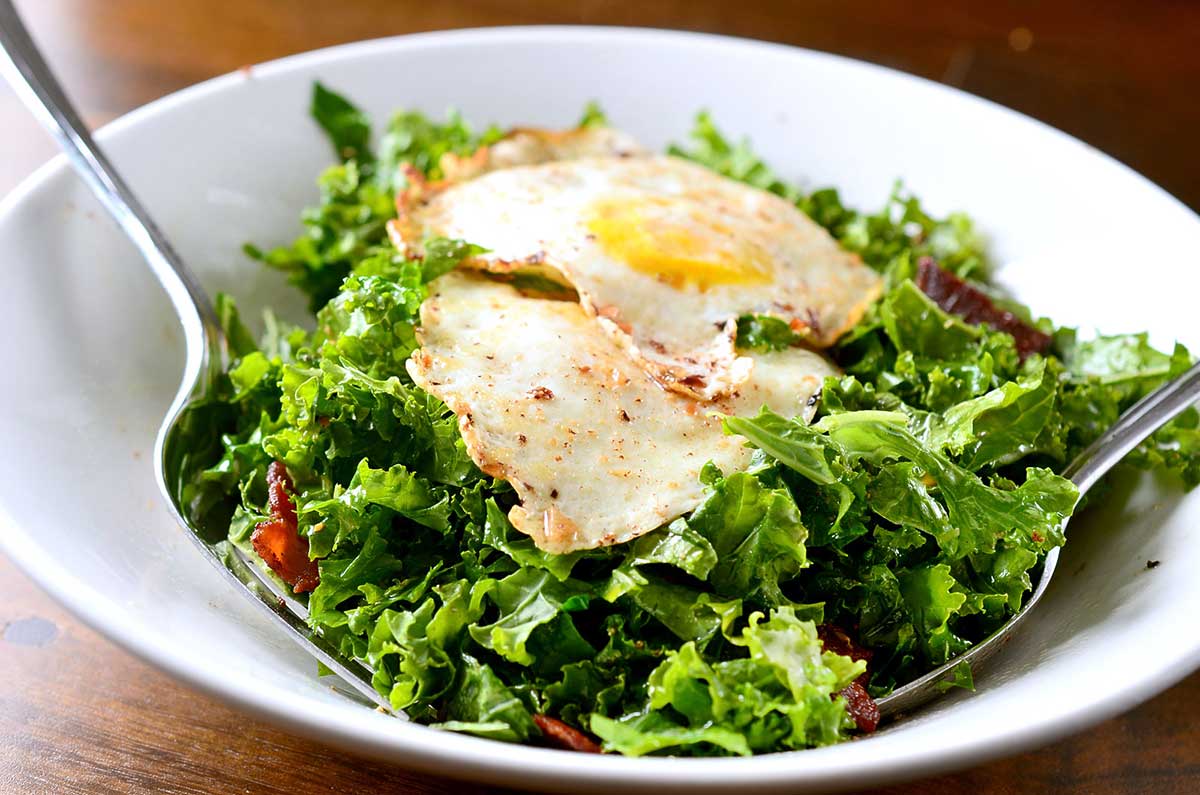 This is a take on the classic spinach salad with bacon vinaigrette but instead of spinach I use kale and instead of hard boiled eggs, I throw a couple over easy fried eggs on top. The egg yolk mixes with the bacon vinaigrette dressing and makes one heck of a salad.
I could eat kale with every meal. Not many people will say that but I just love it. It's great sauteed, tossed into a soup, as chips, in potato salad and, like this recipe, as the salad itself. It's just really yummy. There is no other word to describe it. And it's really healthy to boot.
I can hear the laughter now. "Des you're trying to tell me that Kale is healthy but at the same time give me a recipe for a salad with bacon vinaigrette?" Well yes. Kale is healthy. However, I'm not going to argue that this salad is the healthiest way to eat kale. But life is all about balance and I figure the two balance each other out.