Linguica and Rice Stuffed Bell Peppers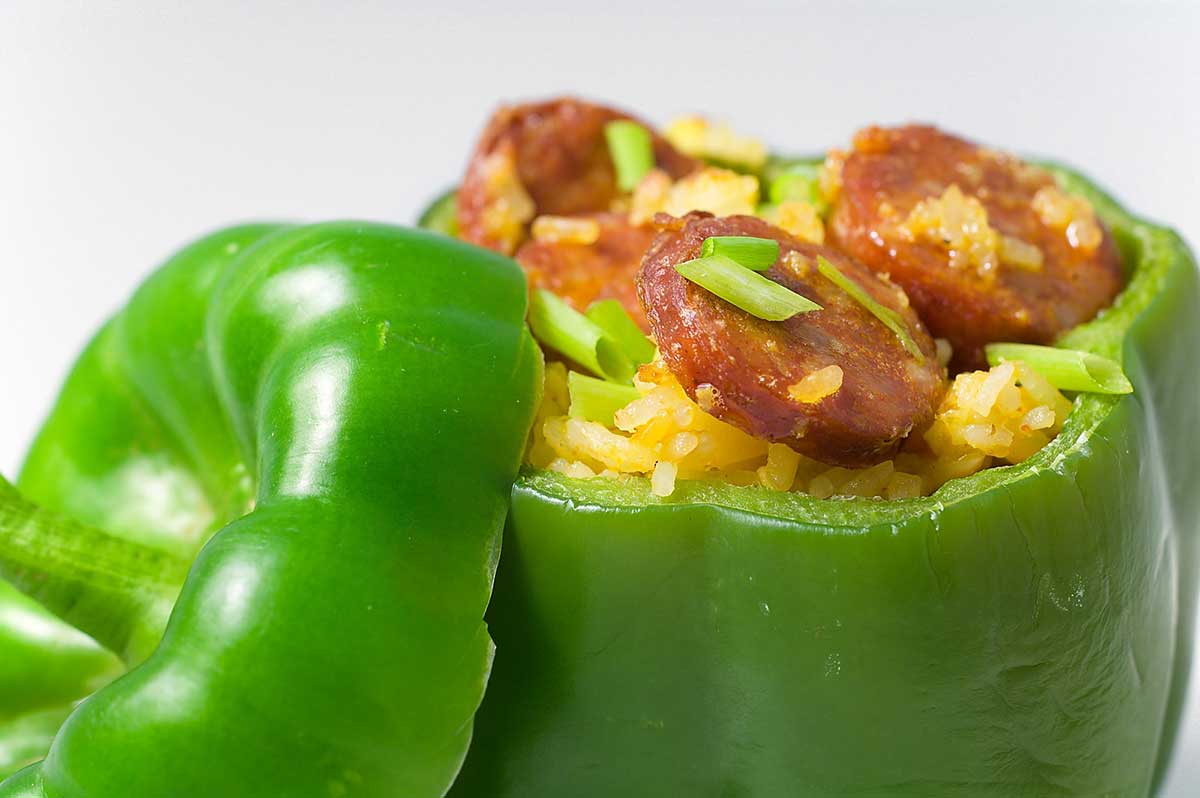 Stuffed bell peppers are a little stroke of kitchen genius. I mean, your whole meal: veggies, protein and carbs all in one little edible cup. How is that not perfect? Traditionally, these are made with ground beef, rice and tomato sauce, but I decided to step outside of the box a little and stuff them with rice, linguica sausage and eggs. Think fried rice in a crunchy green bell pepper.
Much like fried rice, you will have to do a little planning ahead when you make this dish since you will need cold left over rice. If you are having rice one night just make extra, pop it in the fridge and you're ready to make this dish the next day.