Oven Baked Fish Sticks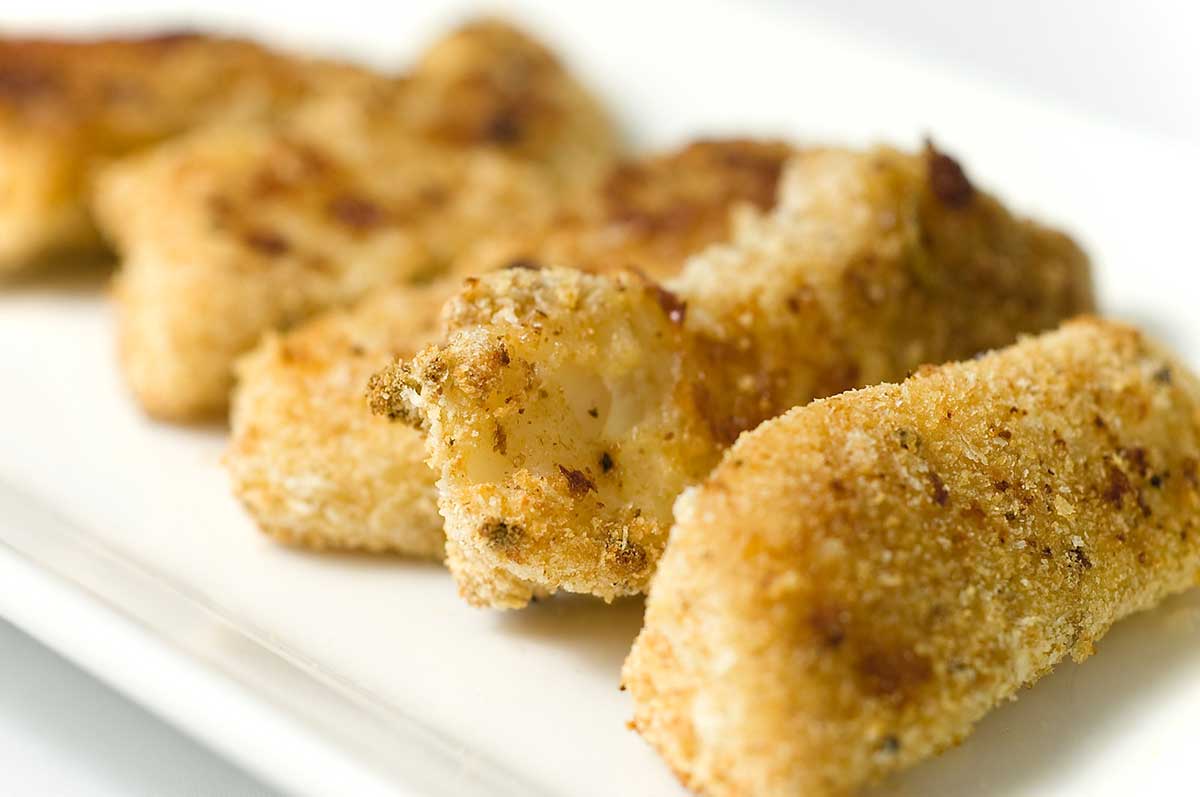 Fish sticks were probably one of my childhood favorites. We didn't eat them that often so whenever I sat down to a wonderful plate of fish sticks, french fries and some green stuff, usually broccoli,  I felt like it was a special treat. Between that and the fact I spent many recesses in the library for fun, I'm beginning to think I was a weird kid. But weird kid-ness aside, I must admit that it has been a long long time since I have had fish sticks.  To my surprise I was craving them lately. Instead of running to the frozen aisle, I decided to make my own from scratch. It was surprisingly easy.
The first obstacle to tackle was what kind of fish that I wanted to use. I knew I wanted a white fish, and immediately thought cod. However, when I got to the store, surprise, surprise, they didn't have any and I was left with halibut. Now I say left with halibut not because halibut is not delicious, because it is. I say left with halibut because it is super expensive, at least in my neck of the woods anyway. But I decided to bite the bullet and pay the extra. If you can't get your hands on any halibut fillets you can substitute cod or even tilapia. Keep in mind, you may have to adjust the cooking time slightly.
The second obstacle was what kind of breading I wanted to use. Did I want to do a batter? Or would it be better to do a simple bread crumb coating? I decided on my old standby, a combo of bread crumbs and panko. It worked quite nicely.
The third and final obstacle was to bake or to fry. I knew frying would produce the golden brown color I am accustomed to with fish sticks. But after scarfing down a few plates of Creamy Herb Fettuccine earlier this week, I decided baking would be a better option. They may not have been as golden as they would've been had they been fried, but they were scrumptious nonetheless.