Pepperoni Pizza Grilled Cheese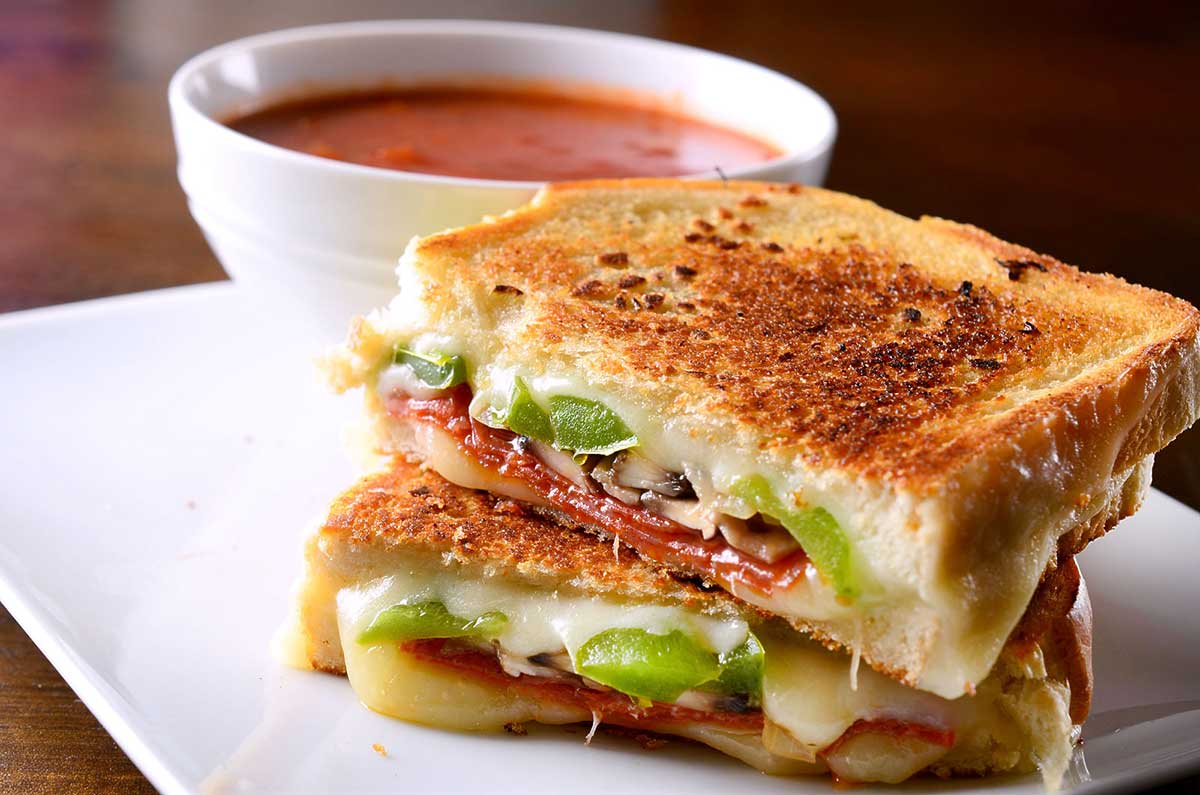 This is an amazing grilled cheese sandwich. Seriously. It's a melt in your mouth, roll your eyes back and say mmm…cheese kind of good. Pepperoni. Mozzarella and sauteed bell peppers, onions and mushrooms all sandwiched between golden garlic toast. It doesn't get much better. Trust me, I wouldn't steer you wrong. Especially when it comes to grilled cheese.
Grilled cheese is one of the ultimate comfort foods. Grilled cheese and tomato soup is one of the most comforting meals I can think of. You see, I always dip my grilled cheese in tomato soup. To me it is not a grilled cheese without the bowl of steaming tomato soup sitting next to it. And because that is the case, even though I call this a pepperoni pizza grilled cheese, I thought that adding a tomato sauce to this sandwich would just be too much so I left it off.  Instead, with this sandwich you get buttery bread, melted cheese, meaty pepperoni and sauteed veggies. Take that, dip it in some hot tomato soup and you have one heck of a comfort food meal.