Potato Salad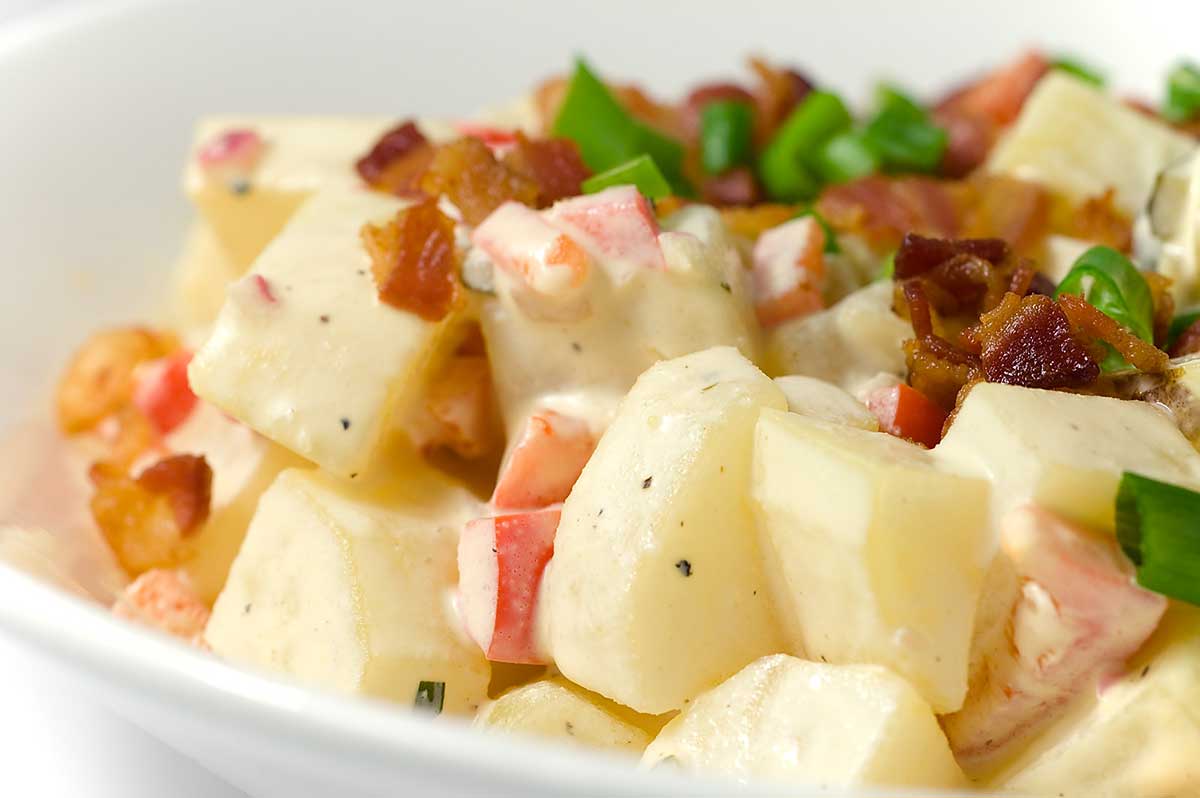 I can hardly believe that it is already September 1st. This weekend is Labor Day and somehow summer has slipped away. Even more shocking is that summer has slipped away without me making potato salad. This is quite the surprise because potato salad is one of my favorite summer time dishes. But the season isn't over just yet. So with only a few days left until summer's last hurrah, I finally decided to whip some up and share with you my version of this classic.
Potato salad is a funny thing. It is one of those things that is so common that everyone and their mother has a version of it. I've seen some with bay shrimp, some with olives, dill pickles, sweet pickles, various veggies and spice blends. This version sticks a little more to the traditional route. There is mayonnaise, mustard, potatoes, dill pickle and red onion. I also add sweet bell pepper and crispy bacon for a little crunch.
Note: It is important not to under cook the potatoes. I've done that before and believe me when I tell you that biting into a raw potato while enjoying this creamy salad is not something that is enjoyable.  At all.