Pulled Pork Grilled Cheese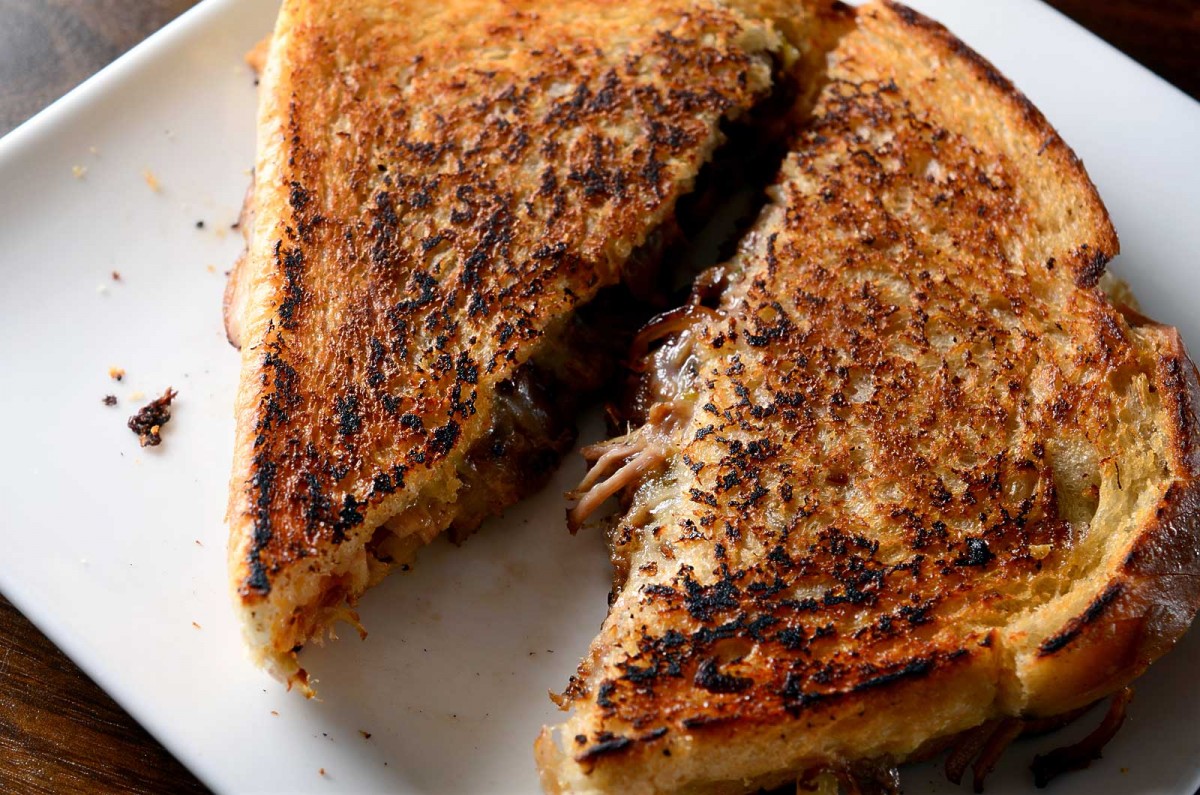 That's right. Pulled. Pork. Grilled Cheese. It's cheesy. It's porky. It's buttery. It's melt in your mouth cheesy pulled pork goodness. I don't really think that there is any way it could get any better than that. Oh, except for the fact that I add caramelized onions too. All of these things together makes this one of the best grilled cheese sandwiches I've ever had.
That is a pretty bold statement. But there is just something about this sandwich. The way that the pulled pork and sweet caramelized onions blend so perfectly between two layers of pepper jack cheese and buttery sour dough bread.
I don't know why I have never thought to make a pulled pork grilled cheese before. I've made pulled pork sandwiches and quesadillas but never thought to put cheese on a pulled pork sandwich. Now that I have, I know that every time I make pulled pork in the future I am going to ensure that there is enough left over to make these sandwiches.
Heck, I might even make pulled pork just so I can make these sandwiches every day of the week.