Red Velvet Cupcakes with Browned Butter Frosting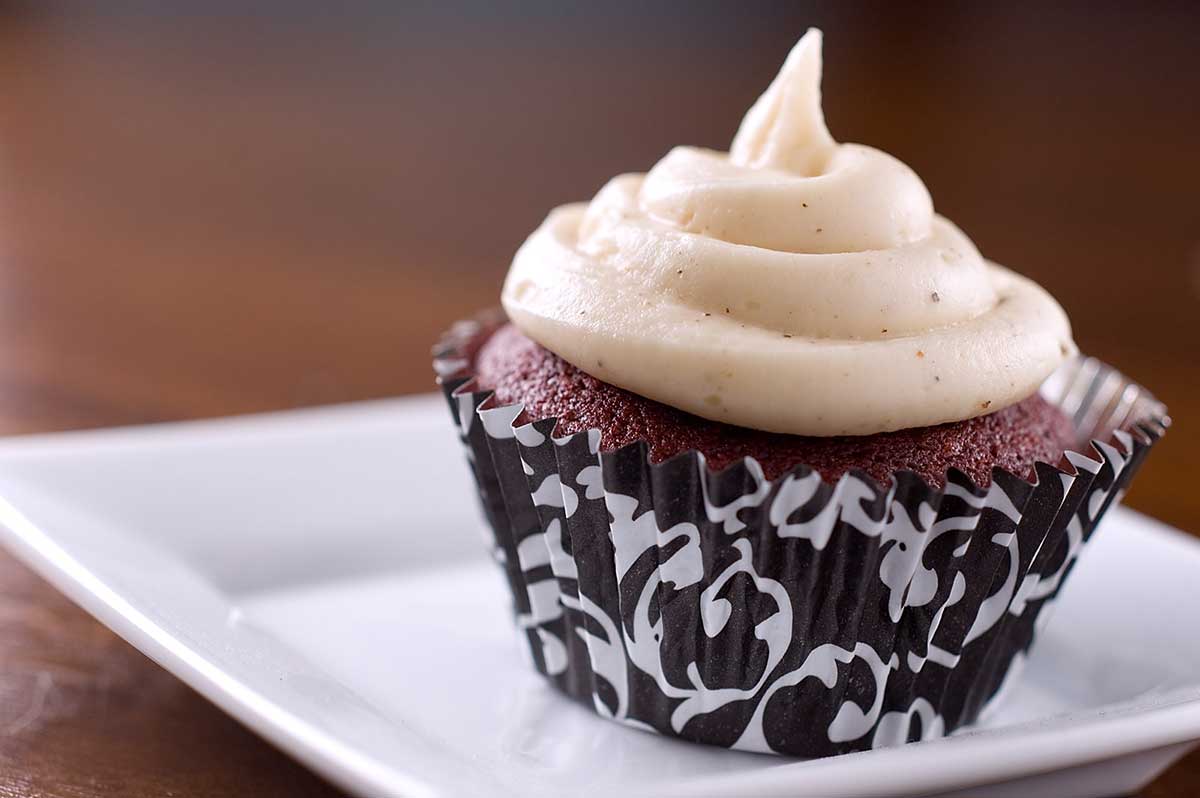 I should probably apologize. I've been hanging on to this one for a little while.  I know, I know not the nicest thing to do but I was just waiting for just the right time to share them. And since it's been awhile since I have shared a desert and Valentine's Day is just a few days away, I figured now would be the perfect time. They're red and white. Their chocolaty and just when you think that cream cheese frosting can't get any better, I decided to throw in some browned butter. Hold me.
I actually got the idea to try these cupcakes with browned butter cream cheese after I ordered Ryan a red velvet cake with that frosting for his birthday. It was a huge hit. Something about the nuttiness of the browned butter lends itself nicely to the cream cheese frosting.