Salt n' Pepper Blistered Shishito Peppers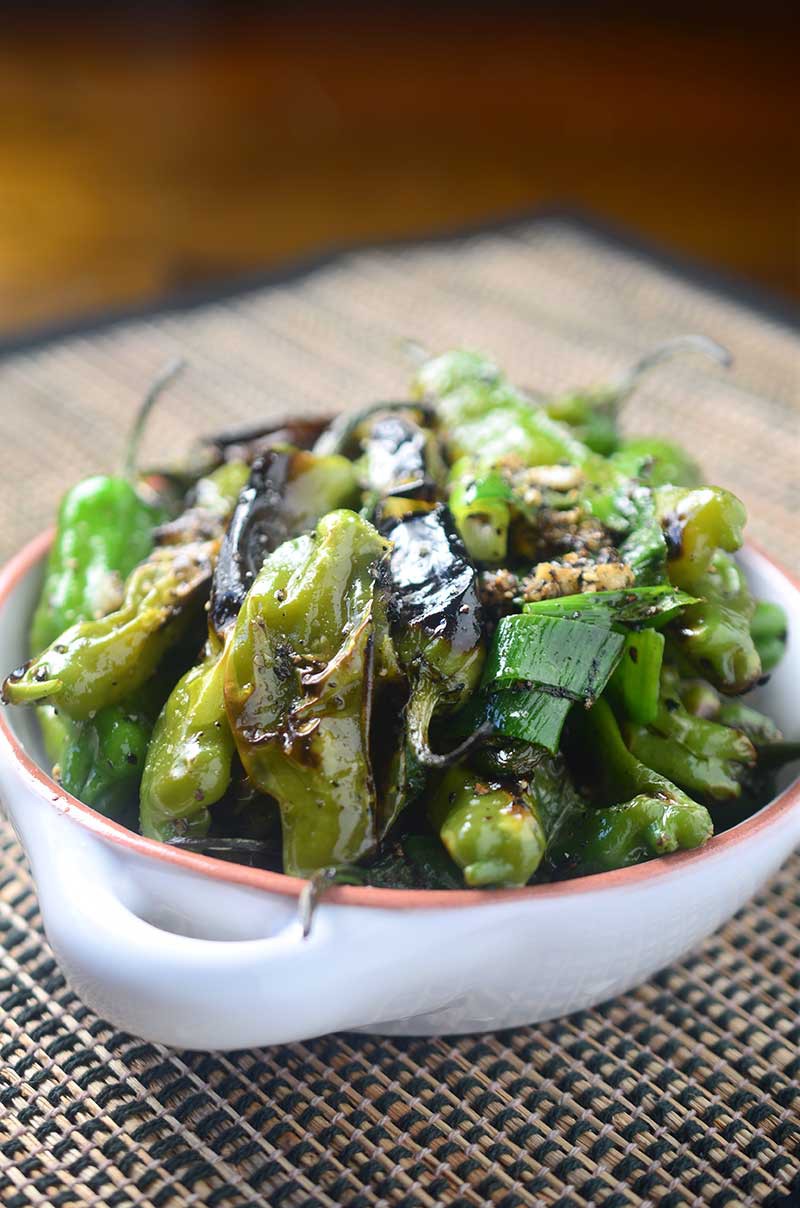 Guys, these Salt n' Pepper Blistered Shishito Peppers are kind of my favorite. Seriously. I could snack on them for days. They are so simple (Read: 6 ingredients). Don't be nervous about the whole "peppers" thing, they aren't too spicy. They are a great snack. A great appetizer. And are beyond easy to make.
I mentioned my love for blistered shishitos a couple of years ago when I shared this recipe for Blistered Shishito Peppers with Sriracha Cream Sauce. And, after two years, it's still going strong. Whenever I can find them, I cannot resist swooping up a pound or so, taking them home and snacking to my heart's content.
I got the idea for these Salt n' Pepper Blistered Shishito Peppers from this recipe for Salt n' Pepper Chicken Wings. This recipe is a little different in that there are no jalapeños or sesame oil but pretty much the same otherwise. I know "salt n' pepper" this or that, doesn't sound particularly share worthy but, trust me, it totally is.
It's the simplicity of this recipe that makes it so good. All you need is a good cast iron skillet. Just toss the peppers in there, cook them until they start to blister and blacken then toss in a mixture of salt, pepper, olive oil and fresh garlic. I added in some diced green onions because I just love the oniony flavor that they add. If you aren't a fan though, you don't necessarily need them in this recipe, the shishitos are pretty amazing on their own.
Note: Shishitos can be hard to find in some places. I have a specialty market near me that sells them. I have also seen them at Whole Foods and Asian markets. I've also heard from a few friends that, depending where you live, you can get them at farmer's markets as well.