Spicy Fried Chicken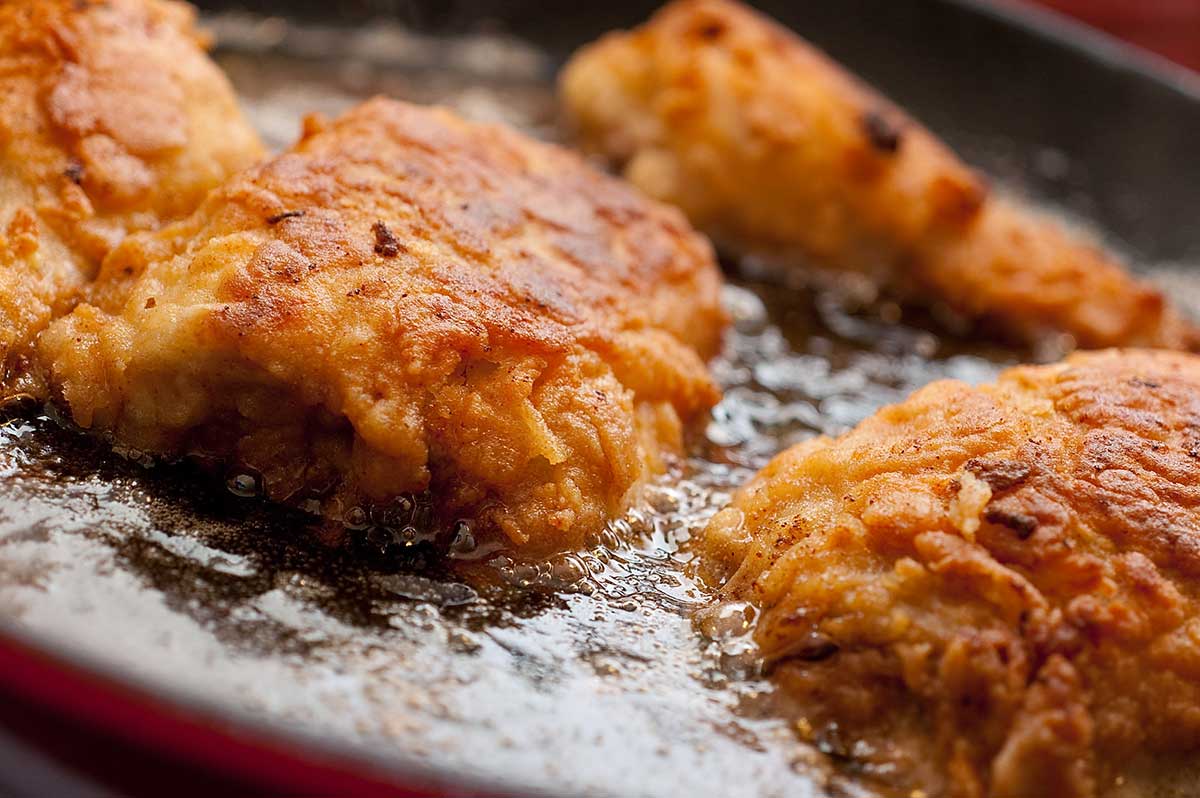 I know it's bad. Like your mama told you not to but you still did it and now you're grounded for a month bad. But I'm not gonna lie, fried chicken is so good. The skin, the best part in my opinion, is crispy, crunchy and addicting. The meat underneath the luscious crispy skin is succulent and pulls right off the bone. Each bite is pure, unadulterated, fried goodness and every once in a while I treat myself to a leg or two but really, who is counting?
Fried chicken can be tricky. If the oil isn't hot enough the skin can be soggy and no one wants to bite into a drumstick expecting crispy and getting a soft, greasy bite. On the other hand, in an effort to make the skin crispy you can crank up the heat on the oil only to end up with burnt skin and the inside still as pink as the day you bought it. The best way to tackle this problem is controlling the temperature of the oil. It works best for me when I heat the oil to 350 degrees over medium heat. I then cook the chicken for 5 minutes and reduce the heat to medium-low and continue to cook the chicken for 20 – 30 minutes or until the chicken is cooked through and the juices run clear. I then transfer the cooked chicken to a cooling rack to drain any excess grease. The result is chicken that is crispy on the outside and tender on the inside. AKA= fried food heaven.
Note: Please plan ahead when making this recipe. It requires 4 hours in the marinade.