Sriracha Deviled Eggs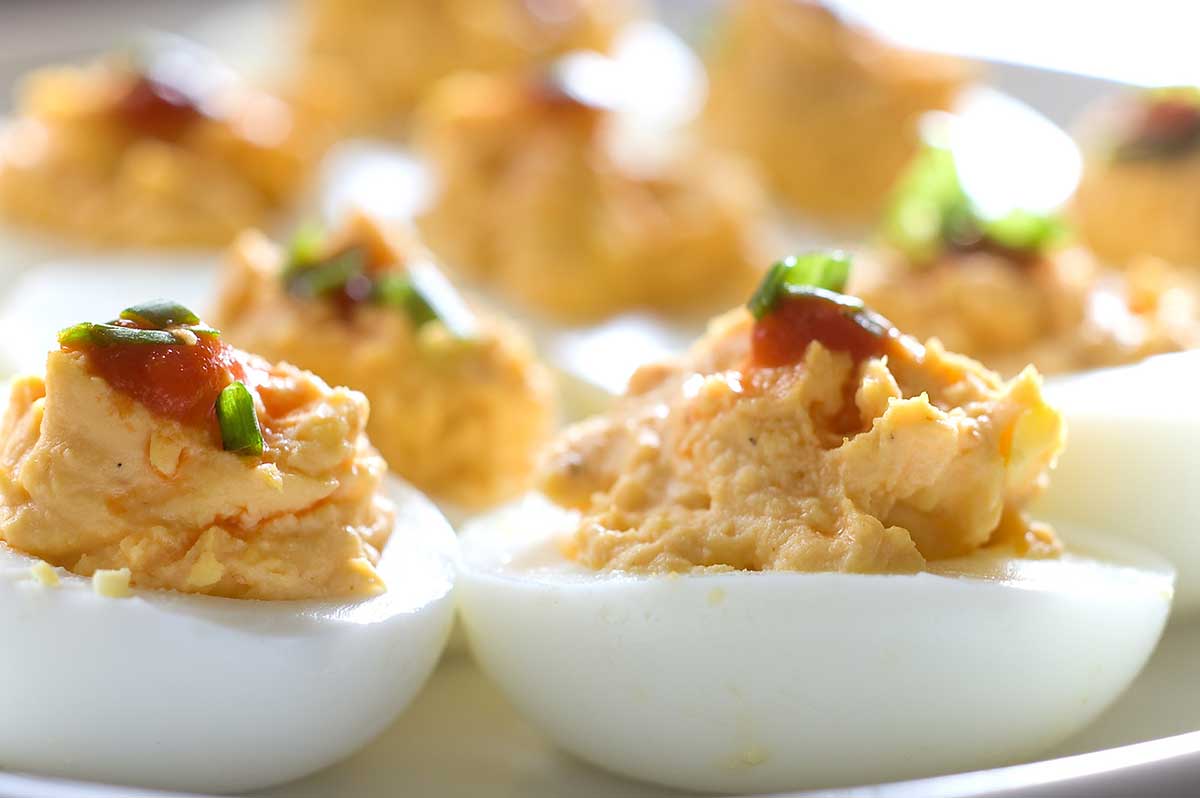 Back when I shared my recipe for deviled eggs, I told you that I was a bit of a purest when it came to making them. Well, I thought I was. By that time, I had tried various kinds of deviled eggs but kept insisting that the classic recipe was the best.  Now I may have to eat my words, if you will, because these Sriracha Deviled Eggs are quickly becoming a favorite. They have the same creamy filling that we're all accustomed to but spicy sriracha gives them a wonderful kick.
Did you know I have a little sister? Well I actually have 3 little sisters and a little brother. They would all probably shoot me for calling them little as they are 23, 18, 15, and 12. So no, technically they aren't little anymore but that is beside the point. When I decided to make these sriracha deviled eggs I had a particular little sister in mind.  This little sister loves sriracha sauce. She loves it so much in fact that I distinctly remember a time not too long ago when she would dip her potato chips into it like I would dip mine into ranch. I can't blame her though, sriracha is really tasty. Not only does this little sister love sriracha, she also loves deviled eggs. Whenever we have family gatherings it is her dish. She always brings it and the two of us usually argue over who gets the last one. So for this recipe I decided to combine two of her favorite things to make something she and hopefully all other sriracha and deviled egg fans are sure to love.