Truffle Popcorn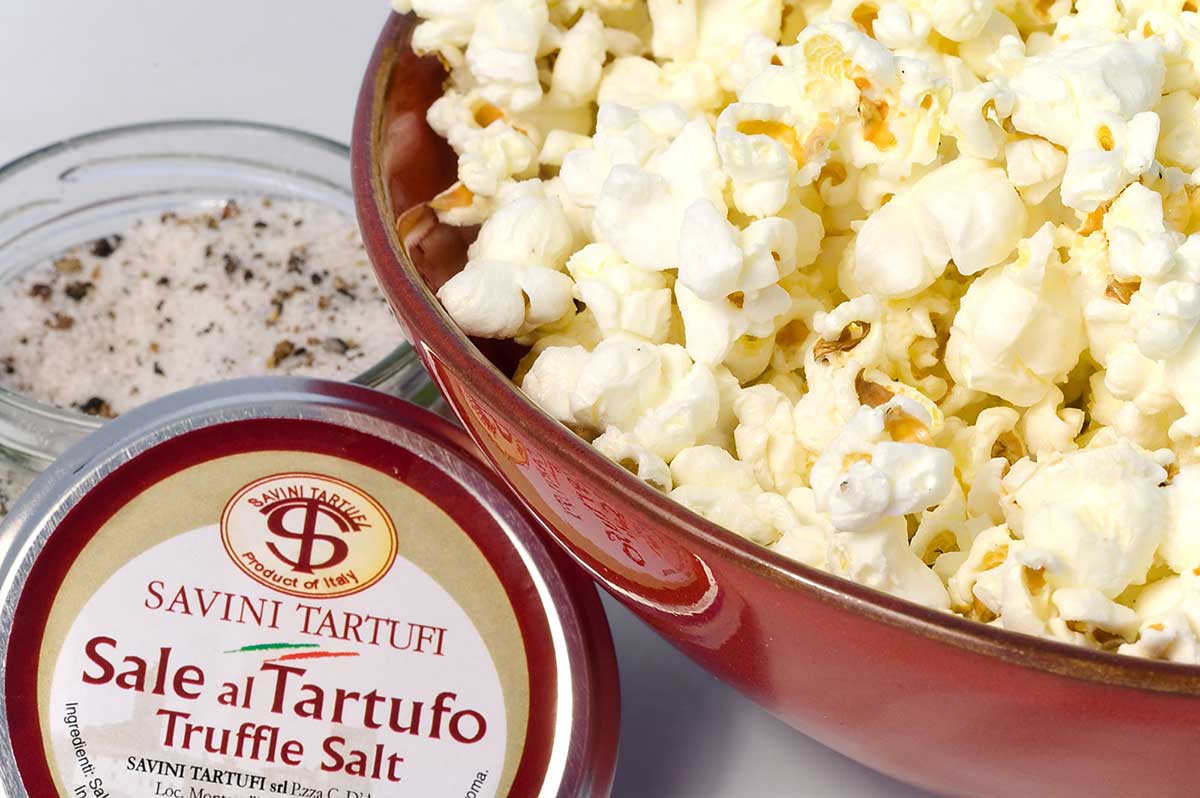 One of the souvenirs I happened to pick up while I was in Italy was truffle salt. I blame the store manager for placing the glass jar right at my nose level so that when I walked by the wonderful smell of truffles filled my nose making it nearly impossible to resist. Once I got it home and opened it, that same lovely aroma quickly filled the house and my mind started racing. Now that I had finally gotten my hands on a jar of this precious spice, I just needed to figure out what to do with it. I started adding it to a variety of dishes including my standard movie night snack: popcorn. A simple way to jazz things up a bit. And to think at one point in my life I thought buttery-salty popcorn could not get any better.
Popcorn has always been a popular snack in my family. A tradition if you will. Especially with my grandpa. If you are visiting grandpa or grandpa is visiting you, you can almost always count on fresh popped popcorn as an evening snack.  And I'm not talking about a bag of microwave popcorn saturated with "butter flavoring". I mean the old fashioned kind of popcorn. I have childhood memories of waiting for that first kernel to pop on the stove signaling to us that the oil was hot enough to pop the rest. Then as my grandpa shook the pot back and forth I remember hearing the pop, pop, pop of the kernels, fast at first then only every couple of seconds. Finally came my favorite part. We'd take that hot, freshly popped popcorn, toss it in a brown paper bag with plenty of salt and freshly melted butter and then shake it like crazy to make sure each and every kernel was seasoned.
To this day whenever I make popcorn I make it this way. My newly acquired truffle salt won't change that. But it does add a nice twist to family tradition.
You can buy truffle salt at specialty stores or at Amazon
. It can be a little spendy, but a little goes a long way and you can jazz up just about any dish with it. From roasted potatoes to your morning scrambled eggs. Its a splurge that is well worth it.