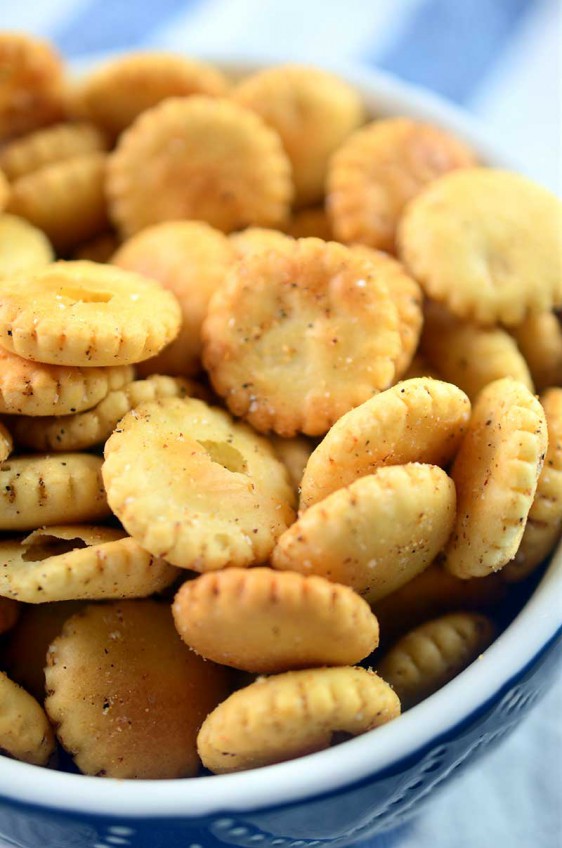 Cajun Seasoned Oyster Crackers
Cajun Seasoned Oyster Crackers are a quick and easy snack!. You need 4 ingredients and about 20 minutes to make this simple crackers recipe. Then, you're on your way to spicy, crunchy cracker snacking.
As someone who worked at a seafood restaurant for 6 years, whenever I think of oyster crackers, I automatically think of clam chowder. I would snack on those little packs of crackers during break time and of course, sprinkle a pack or two (and plenty of black pepper) into my clam chowder. Recently however, I've seen recipes popping up for seasoned oyster crackers. Rachel and Aimee both have made them recently and it got me thinking, it was time I give it a try.
Since those two ladies had us covered with taco flavors and cheesy herb flavors, I thought that I would go another route and make these Cajun Seasoned Oyster Crackers.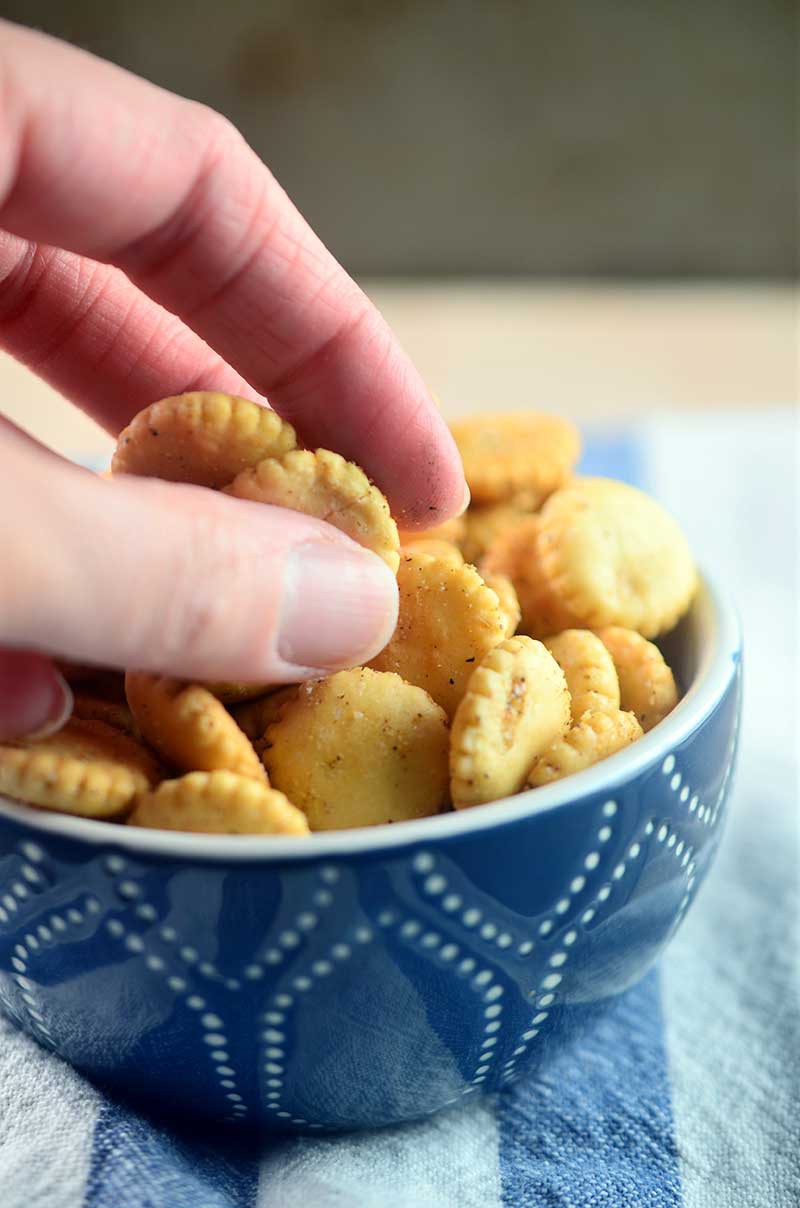 It only makes sense, because I do love spicy snacks. I wanted to keep the recipe simple, so instead of making my own Cajun seasoning, I used a seasoning blend that I already had on hand. The seasoning blend that I use is salt free, so this recipe calls for a little more salt. If the Cajun seasoning that you use has salt, you may want to omit the extra salt.
These Cajun Seasoned Oyster Crackers are the perfect afternoon snack.
But I can't lie, I am so looking forward to sprinkling these babies into some clam chowder for an extra crunchy kick.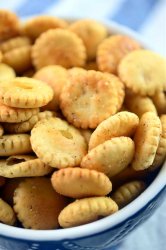 Cajun Seasoned Oyster Crackers
4 ingredients and 20 minutes is all you need for this quick and easy Cajun Seasoned Oyster Crackers recipe. They make a great spicy snack and soup topper.
Ingredients:
1/4

cup

canola oil

1 1/2

teaspoons

cajun seasoning

1/2 - 3/4

teaspoon

salt

9

ounce

package oyster crackers
Preheat oven to 275 degrees.

Whisk together canola oil, cajun seasoning and salt.

Add oyster crackers to cajun seasoning mixture and gently mix to coat.

Lay oyster crackers in a single layer on a rimmed baking sheet. Place in preheated oven and bake for 15 minutes.

Remove from oven and allow to cool before serving. Store leftovers in a resealable plastic bag.
Keywords:
cajun, crackers