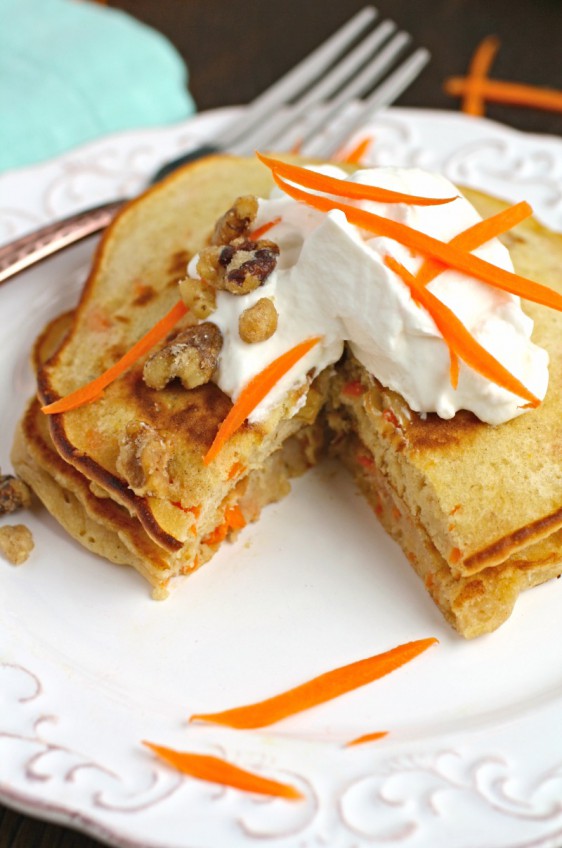 Carrot Cake Pancakes with Whipped Topping
A special breakfast doesn't have to be complicated to make, or include out-of-the-ordinary ingredients. Why not deliver a breakfast that recreates a favorite dessert like carrot cake? Carrot Cake Pancakes with Homemade Whipped Topping surely are a treat that's not too sweet, and perfect for breakfast!
Hey all — it's Patricia, here from Grab a Plate to get you excited about breakfast! One of my favorite things is dessert, but too much of that and there's too much of me.  Plus, can I really serve dessert for breakfast? I mean… I could, but instead, I thought I'd try to make a special breakfast that reminds me of dessert!
These Carrot Cake Pancakes with Homemade Whipped Topping aren't too sweet, and kids and adults will love them. Plus, instead of serving them with maple syrup (although you could – yum!), I made a super-easy, homemade whipped topping with three little ingredients: heavy cream, powdered sugar, and vanilla extract.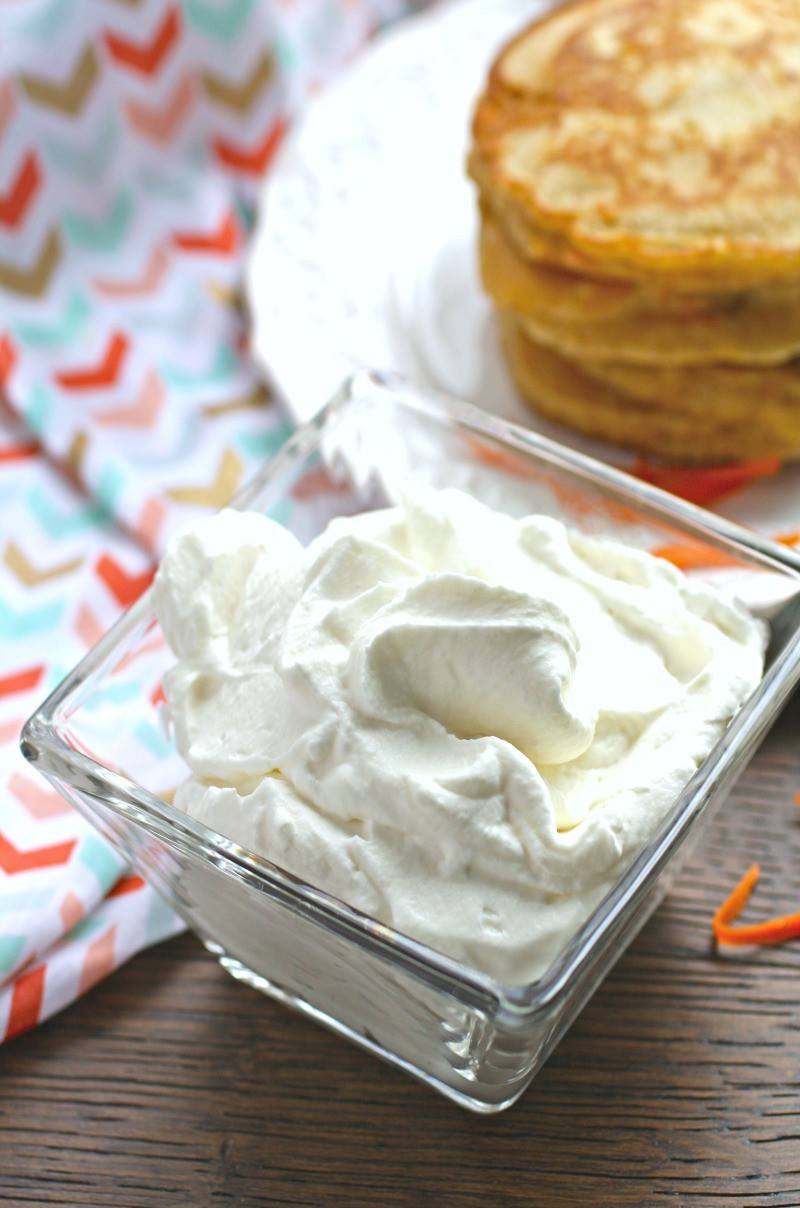 In carrot-cake style, I added seasonings, shredded carrots, and candied walnuts to the batter. You don't have to use candied walnuts, and you could easily swap them out entirely for raisins, a bit of shredded coconut, or even some small pieces of pineapple.
These pancakes are definitely customizable, and they're great served with fresh fruit or a side of bacon, and juice or milk. I have a feeling that Carrot Cake Pancakes with Homemade Whipped Topping will turn into a favorite breakfast at your house, like they did at mine.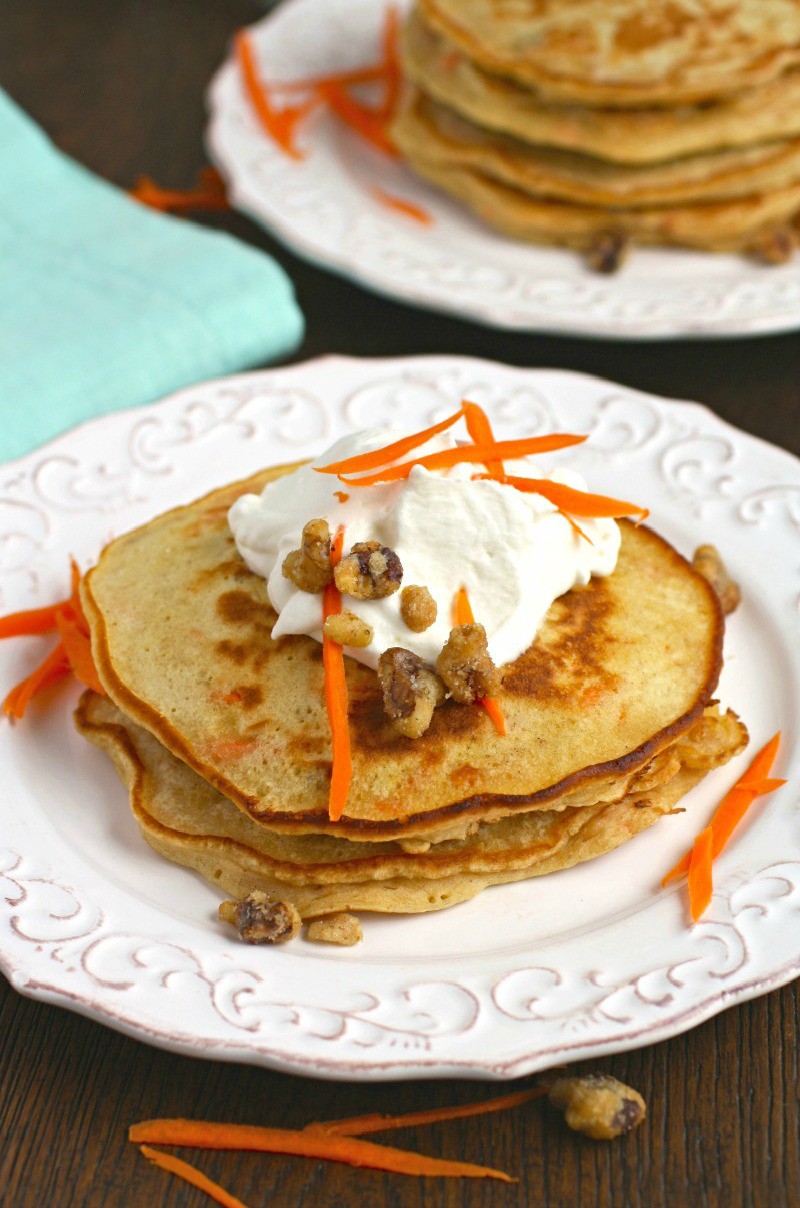 It would be fun to serve these golden pancakes when you have overnight visitors, or for a special brunch. Both the pancakes and the whipped topping are easy to make with not much time involved.
This recipe makes eight, 4-inch pancakes. So if you have a crowd gathered in the a.m., you may need to double the recipe.
Until the time comes when eating dessert for breakfast is a reality, Carrot Cake Pancakes with Homemade Whipped Topping will do very nicely!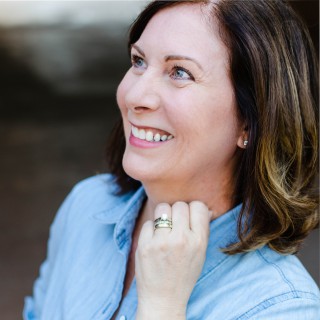 Connect with Patricia ~ Blog ~ Facebook ~ Twitter ~ Pinterest ~ Instagram
Carrot Cake Pancakes with Whipped Topping Recipe
Ingredients:
1-1/4 cup all-purpose flour
2 teaspoons baking powder
3/4 teaspoons salt
1-1/2 teaspoons ground cinnamon
1/4 teaspoon ground ginger
1 cup milk
1 egg
2 tablespoons honey
3/4 cup shredded carrot
2 tablespoons chopped candied walnuts
1 cup heavy cream
2 tablespoons powdered sugar
1/4 teaspoon pure vanilla extract
Butter to coat the pan
Instructions
1
Add the heavy cream, powdered sugar, and vanilla to a stand mixer. Beat on low speed to combine, then beat on high speed until stiff peaks form. Transfer to a bowl and refrigerate until ready to use.

2
In a large bowl, combine the flour, baking powder, salt, cinnamon, and ginger. Whisk to combine.

3
In a separate bowl, add the milk, egg, and honey. Whisk to combine. Transfer to the dry mixture, a little at a time, and mix with a wooden spoon until smooth.

4
Fold in the shredded carrot and the walnuts.

5
Place a wide skillet over medium heat. Add a bit of butter to coat the pan. Spoon 2-3 tablespoons to the skillet to form a 4-inch pancake. Cook until you begin to see bubble appear and burst around the edges of the pancake. Flip and cook for another 1-2 minutes.

6
Continue until all the batter is gone.

7
Serve warm with the whipped topping.