This Cherry Chocolate Chip Cookie Crisp is the perfect way to use summer cherries. Fresh sweet cherries topped with a chocolate chip cookie crumble and baked until bubbly.
Do you have a favorite summer produce? Is it berries? zucchini? tomatoes? I love all of the above but there is just something about cherries. They just might be my favorite summer produce (with fresh summer tomatoes running a very close second). I always have to pick up a bag of the first crop I see in the grocery store. I love to snack on them and add them to drinks and desserts.
Pretty much anyway I can get them.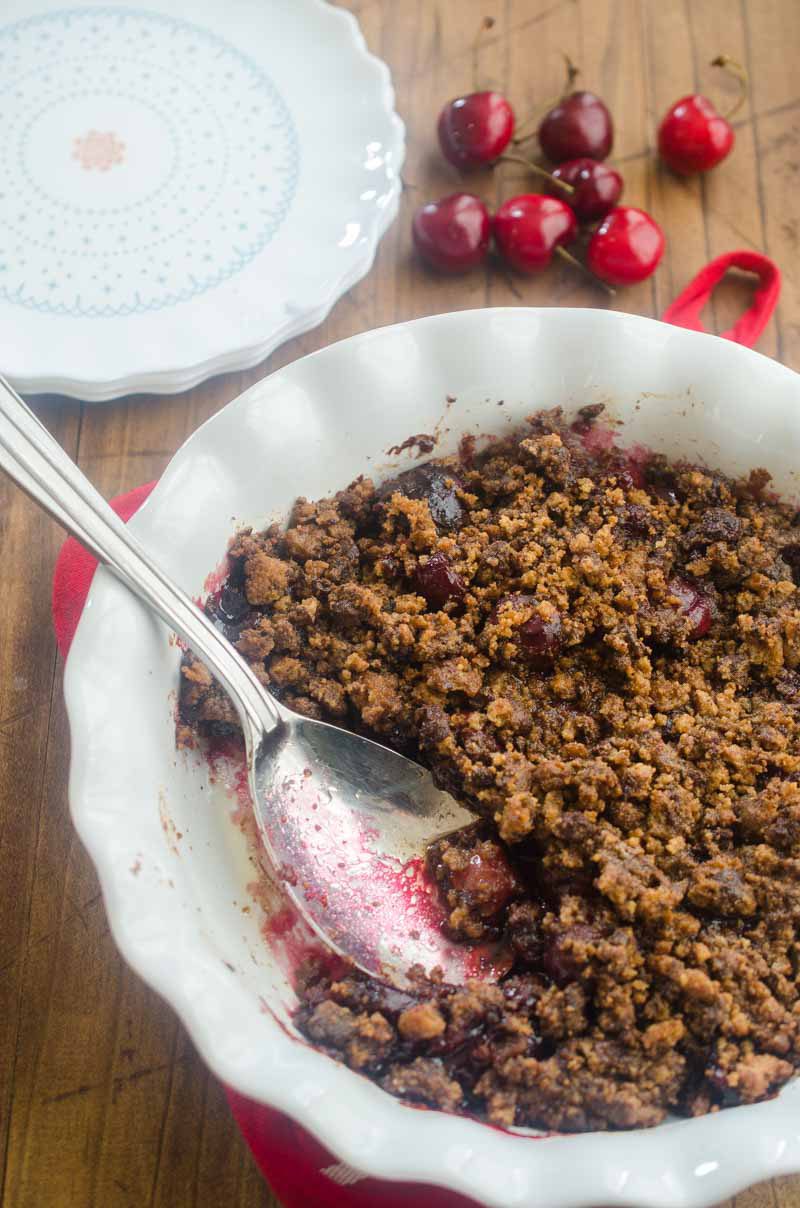 These Cherry Chocolate Chip Cookie Crisp is the latest way that we've enjoyed them. And, you guys, I am so excited so share it with you today because in addition to being delicious it is beyond easy to make .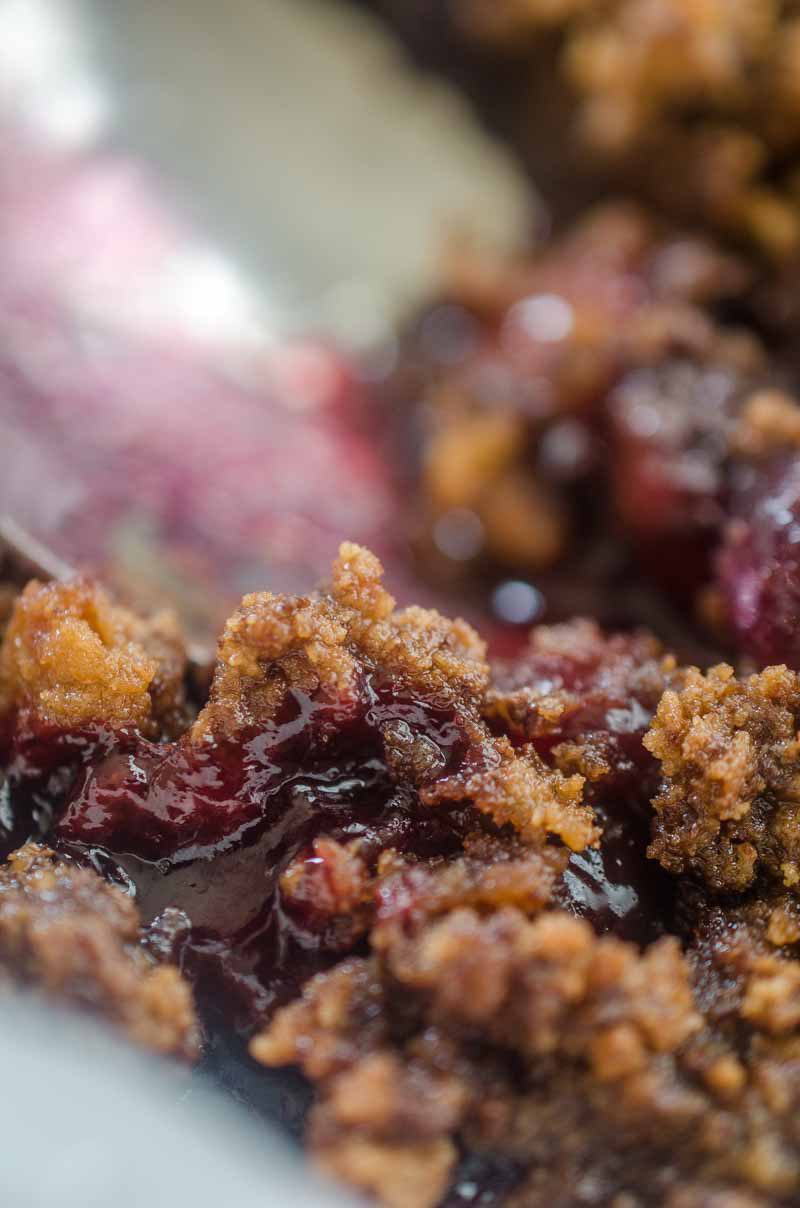 When it comes to fruity desserts, I love a good crisp topping. Most desserts that are called "crisps" or "crumbles" have a topping that is made with butter, sugar and oats. This Cherry Chocolate Chip Cookie Crisp is different, however, because instead of a traditional topping, it has a buttery CHOCOLATE CHIP COOKIE topping.
I know using caps on the internet signals yelling, but I just really wanted you to understand how awesome this topping is. I mean, it's cookies. Chocolate chip cookies and butter to be exact. Sprinkled over the top of perfectly sweet cherries and then baked until golden and bubbly.
This Cherry Chocolate Chip Cookie Crisp makes my cherry and chocolate lovin' heart sing.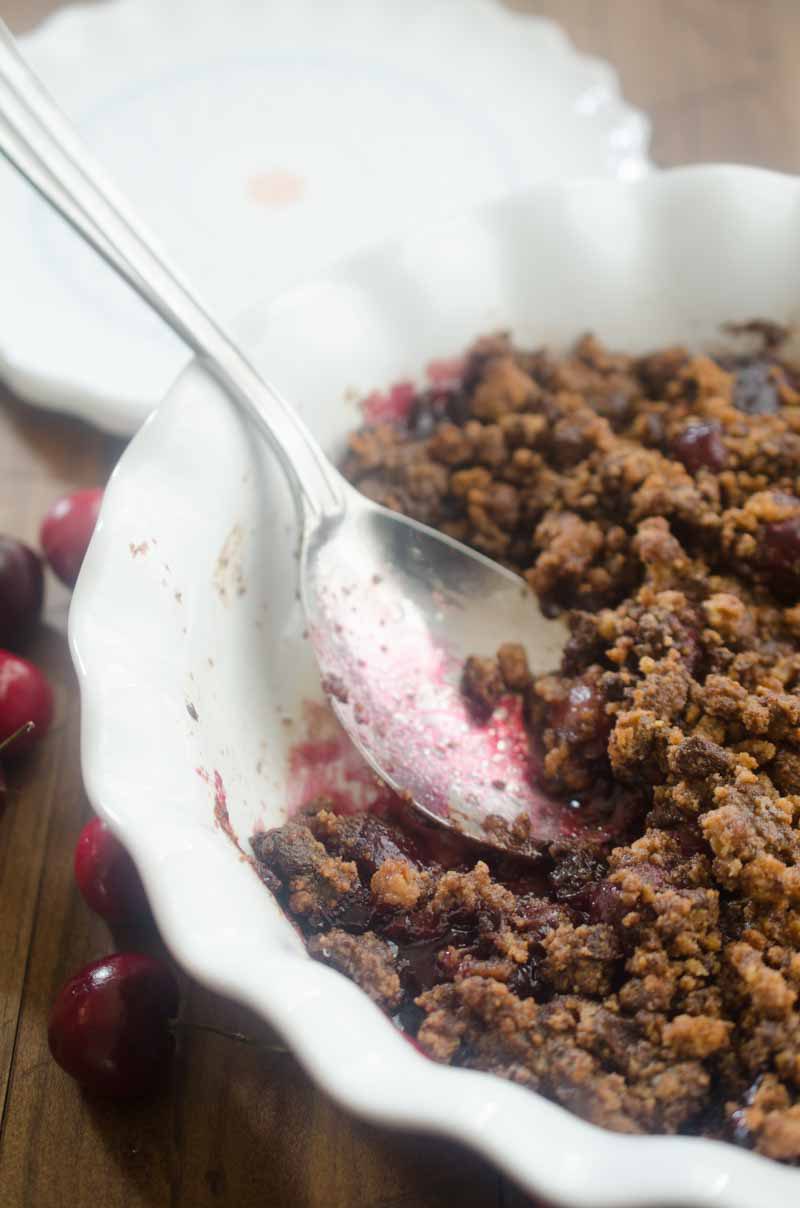 To make this Cherry Chocolate Chip Cookie Crisp really easy, I used a package of crispy chocolate chip cookies. If I had some on hand, homemade cookies would've worked perfectly too.
When serving this Cherry Chocolate Chip Cookie Crisp, make sure you serve it with ice cream.
Because…ice cream.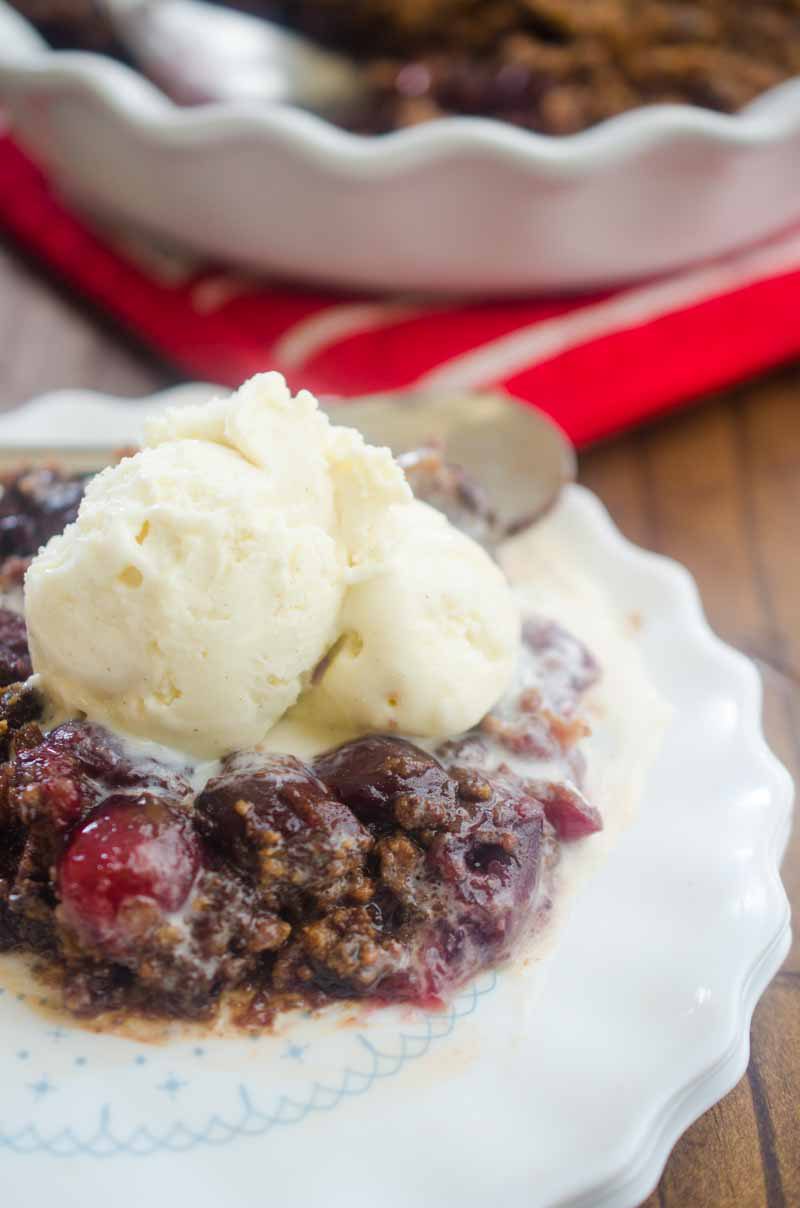 Now, who's ready for a bite?

Ingredients:
3 - 4 cups pitted sweet cherries
1/4 cup granulated sugar
1 tablespoon corn starch
1 (7.75 ounce) bag crispy chocolate chip cookies (about 8 large cookies), crushed
6 tablespoons cold butter cut into pieces
Vanilla ice cream for serving
Instructions
1
Preheat oven to 350 degrees. Butter a 9 inch pie pan.

2
In a bowl combine cherries, sugar and corn starch. Toss to coat cherries.

3
In another bowl combine crushed cookies and butter. Cut butter into cookies until mixture is crumbly.

4
Spread cherries into the buttered pie pan. Sprinkle cookie crumble over the top.

5
Bake in preheated oven for 30 - 35 minutes or until bubbly.

6
Allow to cool for several minutes. Serve warm with vanilla ice cream.