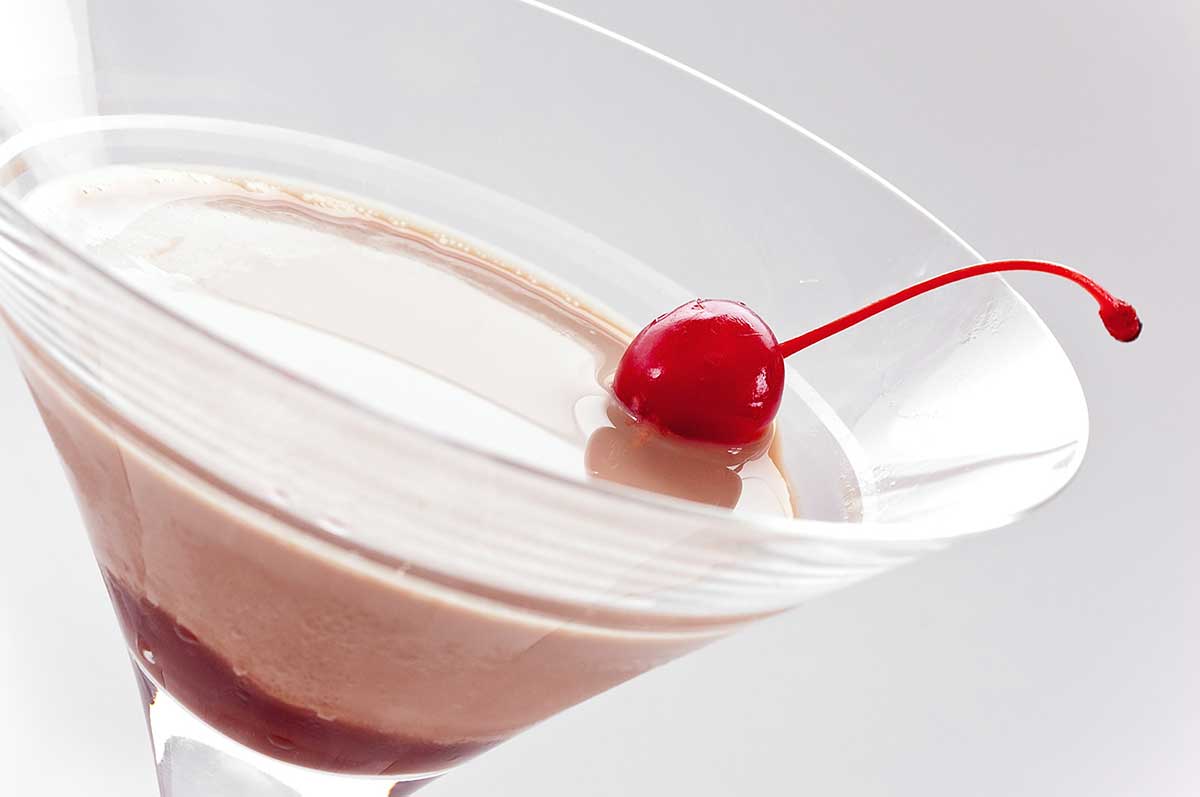 Chocolate Covered Cherry Martini
My mom always used to keep a box of chocolate covered cherries hidden in the freezer and every once in a while I would sneak in and treat myself to one. I just loved biting into the chocolaty coating to reveal the sweet cherry in the center. It was that memory that inspired this cocktail. I mixed chocolate liqueur with cherry vodka (amazing stuff by the way), a splash of half and half and a little chocolate syrup. The result is a smooth chocolaty martini with a hint of cherry sweetness.
After our wedding anniversary in September, my birthday in October, Ryan's birthday in November and Christmas in December, by February Ryan and I are really burnt out on holidays so we never really make a huge deal out of Valentine's day. It is nice however to do a little something. And while going out to dinner is nice, on Valentine's day the restaurants are packed, they hurry you out and make you pay way too much for a small "special holiday" menu. Instead, Ryan and I love to make dinner together and enjoy a quiet evening at home watching movies. Because of this I decided that this week I'm going to share recipes to help you make the perfect Valentine's dinner at home. First up is this Chocolate Covered Cherry Martini because, in my opinion,  every indulgent celebration meal should start with a cocktail.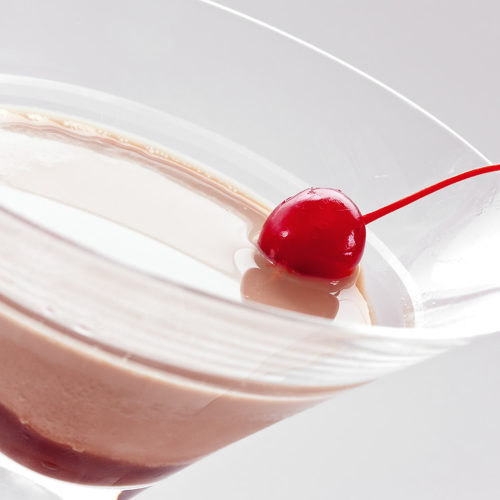 Chocolate Covered Cherry Martini
This smooth chocolaty cocktail with a hint of cherry is the perfect V-day drink for you and your sweetie.
Ingredients:
1.5

ounces

dark chocolate liqueur

1

ounce

cherry vodka

1

ounce

half and half

1/2

cup

ice

chocolate syrup

maraschino cherry
In a cocktail shaker combine chocolate liqueur, cherry vodka, half and half and ice. Shake vigorously.

Squeeze chocolate syrup into the bottom of a chilled martini glass. Pour martini over the top. Garnish with a maraschino cherry.
Keywords:
cherry vodka, chocolate cherry martini, chocolate covered cherry, chocolate covered cherry martini, chocolate liqueur, cocktail, drink, godiva liqueur, martini, valentines day