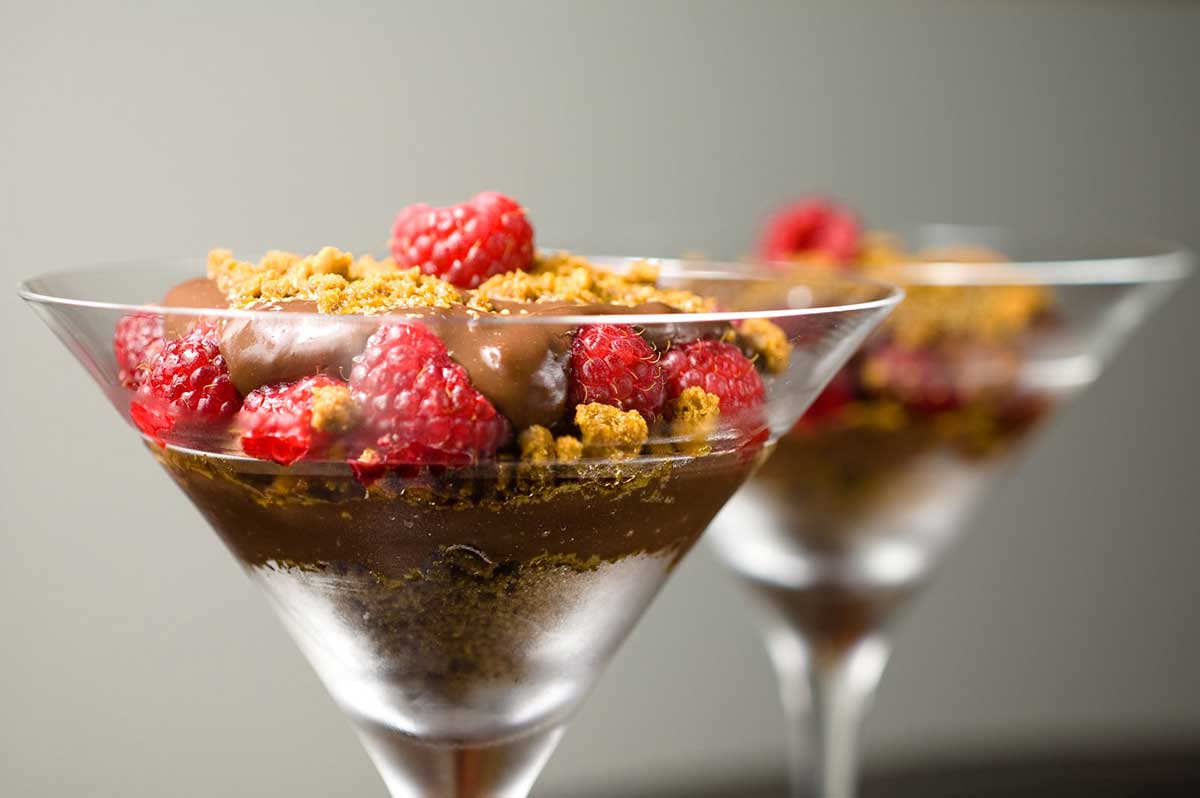 Chocolate Pudding with Raspberries and Gingersnaps
With Valentine's Day rapidly approaching, I found myself in need of a quick easy dessert. In this recipe, gingersnap crumbs, chocolate pudding and fresh raspberries are layered in a martini glass to create an elegant dessert for your sweetie.
Chocolate Pudding with Raspberries and Gingersnaps Recipe
Ingredients:
About 20 gingersnap cookies
1 package chocolate cook and chill pudding
1 (6 ounce) container of fresh raspberries
Instructions
1
First prepare the pudding according to the package directions, let chill at least 1 hour.

2
Place cookies in a large plastic, resealable bag. Crush them with a rolling pin. You should have about 1 cup when finished. (Note: These crumbs don't need to be super small, in fact its good if you keep some larger pieces.)

Notes
See how easy they are? And trust me, your sweetie will love them. Enjoy!