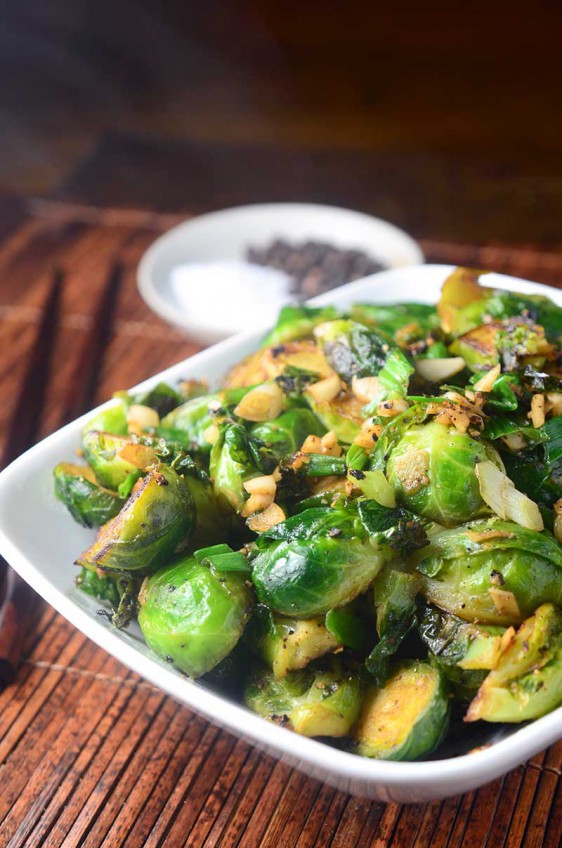 Crispy Salt and Pepper Brussels Sprouts
Hey guys! I am back with another brussels sprouts recipe just in time for your Thanksgiving celebrations. Can you believe that Thanksgiving is already next week? Are you ready? I hope you have at least a little room left on your table for these little gems. These Crispy Salt and Pepper Brussels Sprouts are crispy, garlicky and have just the right amount of salt and pepper to give them a little zing. You and your family will love them! Trust me.
When I posted the recipe for Garlic White Cheddar and Brussels Sprouts Dip, I said that I was on a mission to make everyone love brussels sprouts. That dip is a great intro to them. You know since they are kind of hidden, covered and cheese and what not. But once you have convinced yourself and your family and friends that these little cabbages are darn good, you should go all in and make these Crispy Salt and Pepper Brussels Sprouts.
No hiding the fact that they are brussels sprouts but guys, these aren't the plain, soggy, boiled brussels sprouts you may be used to. They are boiled at first, but just until tender. Then they are patted dry and pan fried in some avocado and sesame oil until their leaves start to crisp up. Then at the last minute, fresh chopped garlic and salt and pepper get added with a sprinkle of green onions at the end.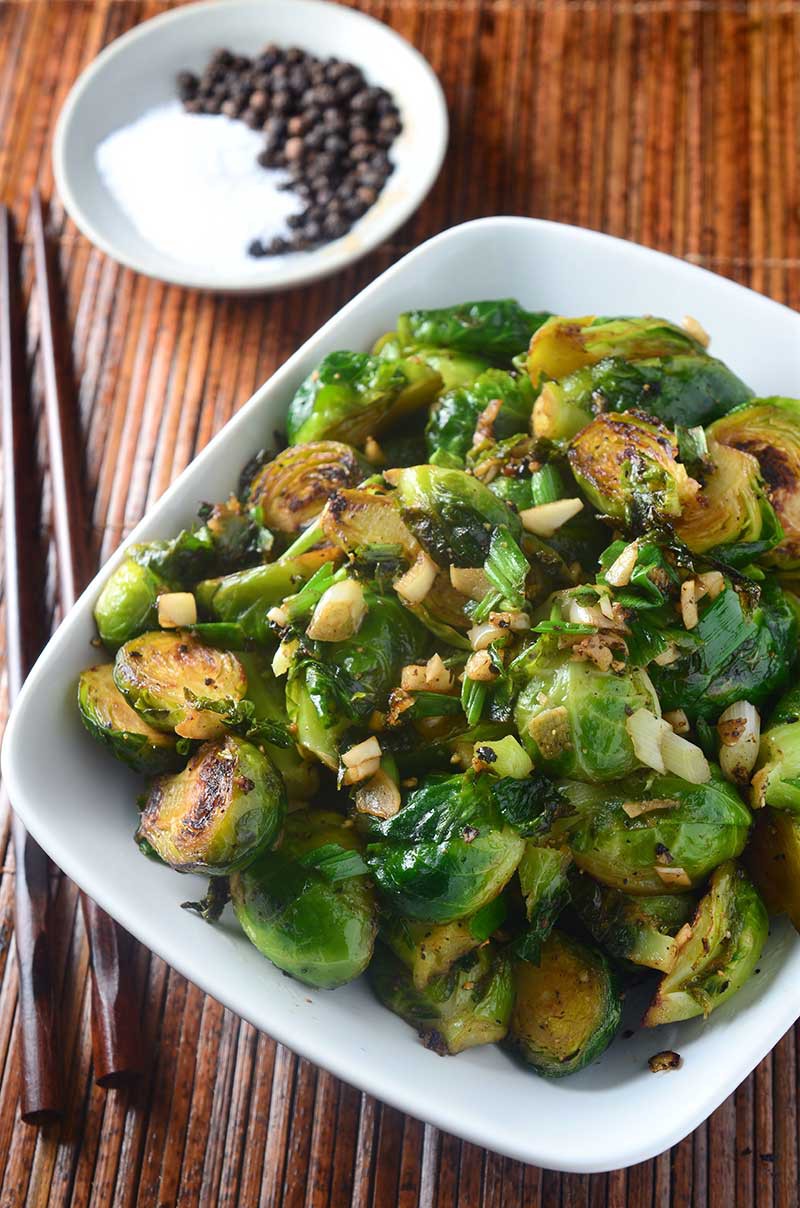 They are perfect guys. Just perfect. I snacked on them as I brought them to the table. Ate a fair share at dinner and I even snacked on them when they were cold the next day and they were just as good.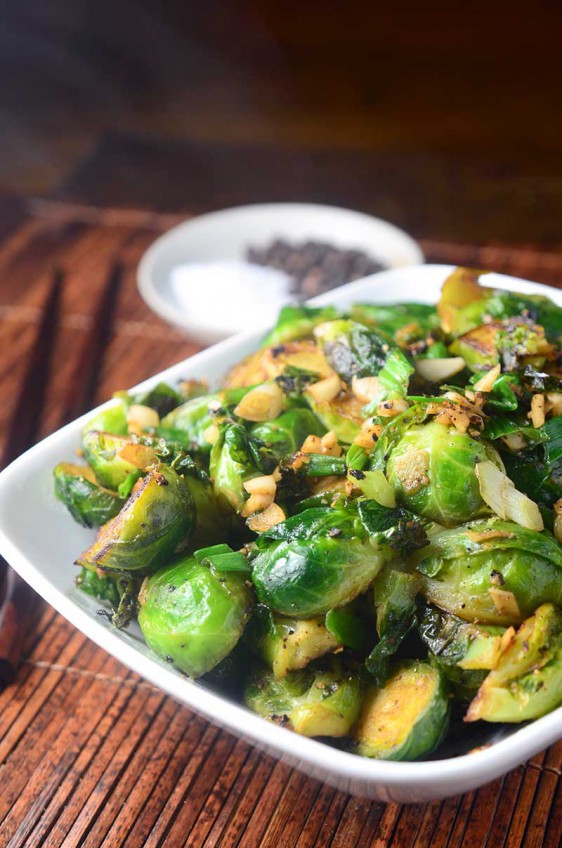 Crispy Salt and Pepper Brussels Sprouts
Brussels Sprouts blanched then pan fried until crispy then tossed with fresh garlic, salt, pepper and diced green onions. A perfect side dish!
Ingredients:
1

pound

brussels sprouts

1

tablespoon

avocado oil

or other high heat oil

1

teaspoon

sesame oil

3

cloves

garlic

minced

1

teaspoon

black pepper

1/2

teaspoon

salt

2

green onions

diced
Bring a large pot of water to boil. Add in the brussels sprouts. Cook for 3 - 4 minutes or until bright green. Drain and run under cool water to stop the cooking process.

Once cool, cut brussels sprouts in half. Pat dry.

Heat avocado and sesame oil in a skillet over medium high heat. Add in brussels sprouts and cook, stirring often, until they begin to brown and crisp, about 5 minutes. Add in garlic, salt and pepper. Cook just until garlic is fragrant, about 30 seconds. Remove from heat, toss with diced green onions. Serve.
Keywords:
brussels sprouts, Christmas, thanksgiving