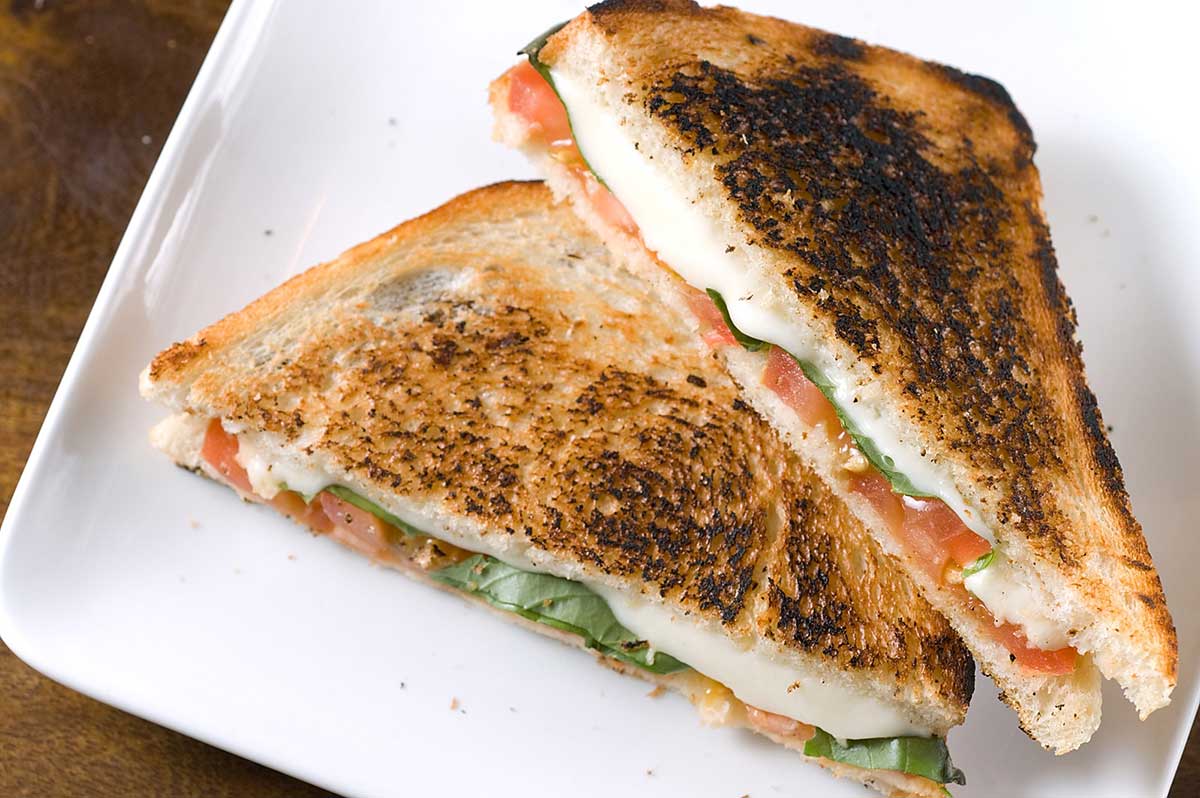 Grilled Caprese Sandwich
Did you know that April is National Grilled Cheese Month? I had no idea such a thing existed but whomever decided to do that Thank you. Thank you because it gives us all a reason to celebrate the cheesy, gooey food comfort heaven that is the grilled cheese sandwich. Thank you because it gives me an excuse to enjoy all the ingredients of my favorite salad: mozzarella, basil, tomato and balsamic vinegar in sandwich form.
I will admit I took my time while making this sandwich. I didn't want to just throw it together. The ingredients are so simple yet so amazingly delicious I wanted to make sure that each ingredient shined. I precisely sliced the tomatoes. I carefully tore the basil leaves so not to bruise them. I toasted the bread first and rubbed it with a little garlic before layering the ingredients together one by one. Then, I sat there and watched it cook. As the bread became more golden and the cheese began to melt. I knew it was time. I removed the sandwich from the pan, cut it in half and drizzled it with a little balsamic vinegar. Then I took a bite and said the following thing, "that is one heck of a grilled cheese sandwich"
Grilled Caprese Sandwich Recipe
Ingredients:
1 tablespoon plus 1 teaspoon olive oil
4 slices rustic bread
1 clove garlic
6 tomato slices
8 slices fresh mozzarella
6 basil leaves
balsamic vinegar
Instructions
1
Heat 2 teaspoons olive oil in a skillet over medium heat. Cook the bread until slightly toasted. Remove from the skillet and rub garlic clove over the toast.

2
Layer 3 tomato slices, 4 mozzarella slices and 3 basil leaves per sandwich. Drizzle with balsamic vinegar.

3
Add remaining oil to the skillet and cook sandwich until both sides are golden and cheese is melted. Remove from skillet, drizzle with a little more balsamic and serve immediately.