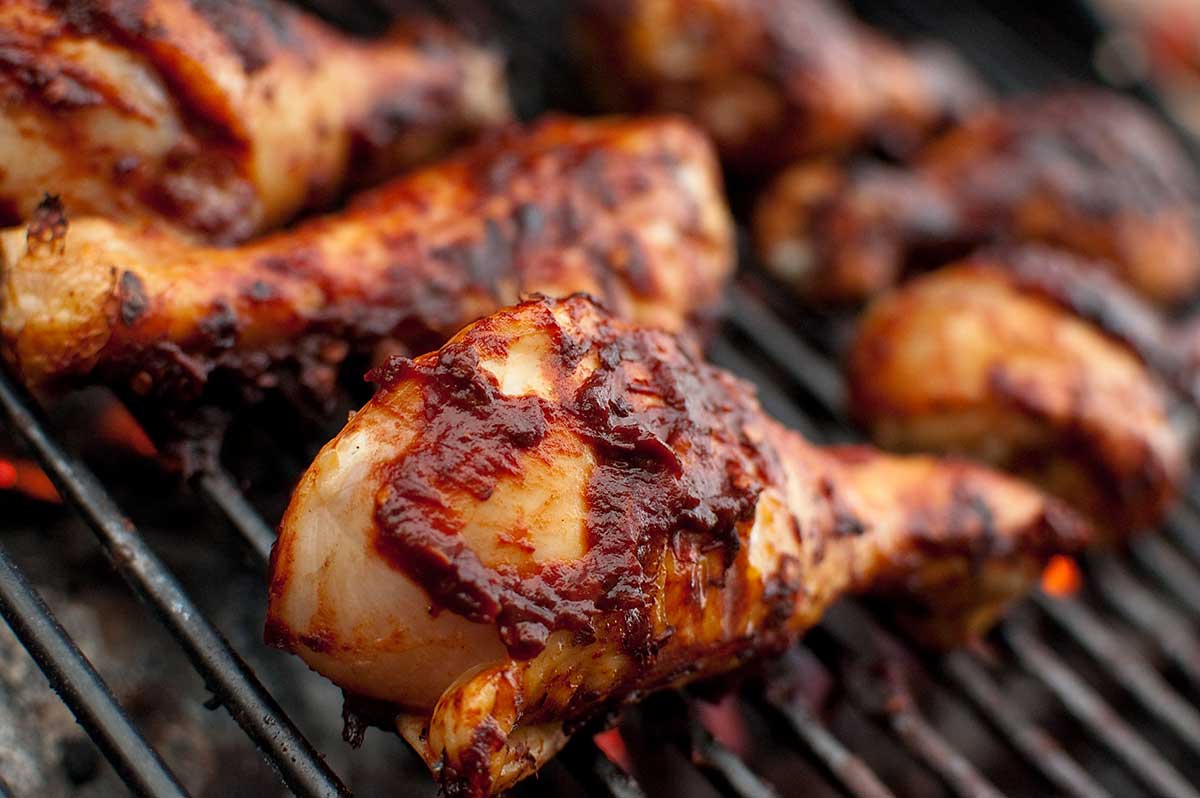 Grilled Chipotle Chicken
The other day Ryan spent the day helping our friends move into their new place. I on the other hand was doing what I do best, grocery shopping, cooking and catching up on some Lifetime movies while Ryan was out of the house. I knew by the time that he was done he was going to want some "man food" if you will. And to me nothing says that more than throwing something on the grill. This sweet and spicy chipotle chicken was perfect.
I'm not gonna lie this is a little spicy. Chipotle peppers are, after all, smoked jalapenos. However, the addition of honey makes the sauce on this chicken both spicy and sweet. It's the best of both worlds. Want it a little sweeter? Add a little more honey. And don't forget, the longer the chicken marinades, the tastier it will be.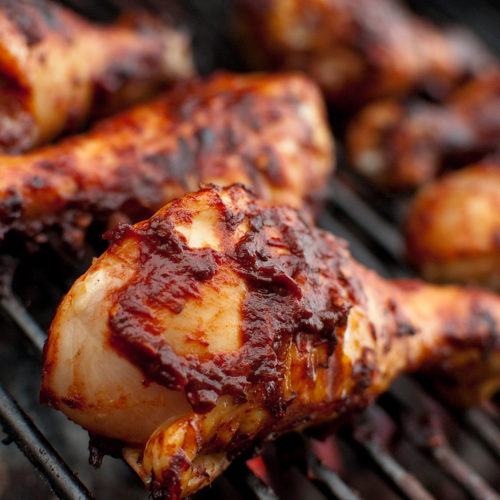 Grilled Chipotle Chicken
Sweet and spicy this grilled chicken is marinated with chipotle peppers, honey and lime juice.
Ingredients:
6

chicken drumsticks

1

7 ounce can chipotle peppers in adobo

2

tablespoons

honey

1

teaspoon

vinegar

1

garlic clove

juice of 1 lime

1/4

teaspoon

kosher salt

plus more for seasoning chicken
Rinse and pat dry the chicken.

Combine chipotle peppers, honey, vinegar, garlic, lime and 1/4 teaspoon salt in a food processor. Process until it becomes a paste.

Place chicken in a glass dish, lightly season with salt. Transfer 1/4 cup of the marinade to a bowl and set aside. Spread remaining marinade over chicken and turn to coat completely. Cover and refrigerate for at least 2 hours.

When ready to cook. Heat grill over medium heat. Grill chicken until browned on all sides, turning once and brushing with reserved marinade. Cooking time is about 25 - 30 minutes depending on the size of the chicken legs. Chicken is done when it is punctured and juices run clear.

Transfer to a serving platter and serve hot.
Keywords:
4th of July Recipes, barbeque, bbq, chicken, chicken legs, chipolte, Food, grill, grilled chicken, honey, Recipe, spicy, spicy marinade, summer