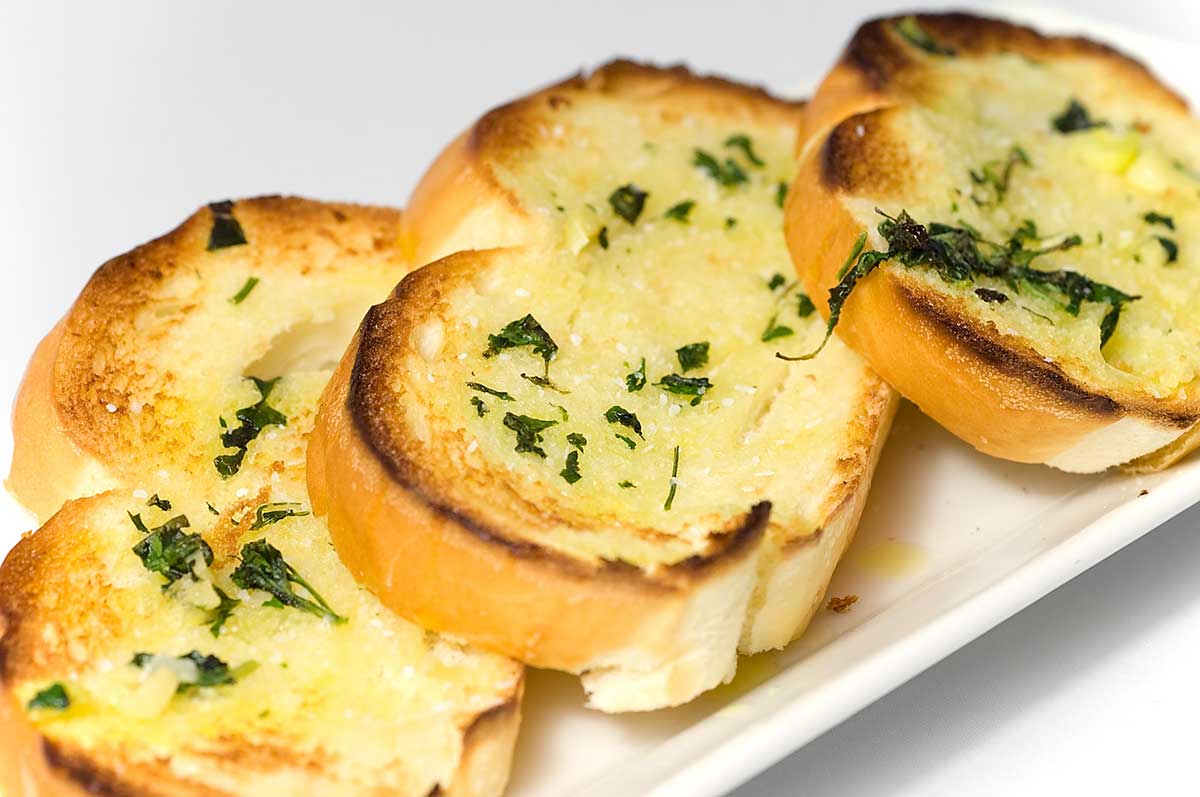 Herb Garlic Bread
When I made the Creamy Herb Fettuccine that I shared yesterday, it seemed only logical to me to make some crunchy garlic bread. Can you think of a better way to soak up some of that wonderful creamy sauce? I can't. And since I already had some fresh herbs why not add them to the mix as well? The result was buttery and garlicky, just as garlic bread should be.
Ryan was the original garlic bread maker in our house and he was darn good at it. However, somewhere along the line it became my job. Not that I mind. It's pretty easy except for one small problem I tend to have:  forgetfulness. Towards the end of dinner I tend to get really busy as I try to plate, set the table and finish up last minute taste tests. It is during this time that I usually pop my bread in the oven and quickly recommence finishing dinner. Suddenly the smell of burning bread hits my nose and I remember that I am cooking burning garlic bread.  This has resulted in many a smoke alarm going off and the loss of many loves of French bread. So from plenty of personal experience I offer you this advice: watch this like a hawk.
Herb Garlic Bread Recipe
Ingredients:
2 tablespoons butter
2 cloves garlic, minced
2 tablespoons chopped fresh parsley
1 tablespoon chopped fresh oregano
4 slices crusty french bread
kosher salt
extra virgin olive oil
Instructions
2
In a small saucepan melt butter over medium heat. Add garlic. Cook just until fragrant, about 30 seconds.

3
Place french bread slices on a baking sheet. Brush with melted butter mixture making sure to get some of the herbs and garlic on each slice. Sprinkle with kosher salt. Place on the middle oven rack and broil until edges are browned. About 2-3 minutes.

4
Transfer to serving plate. Drizzle with extra virgin olive oil. Serve.