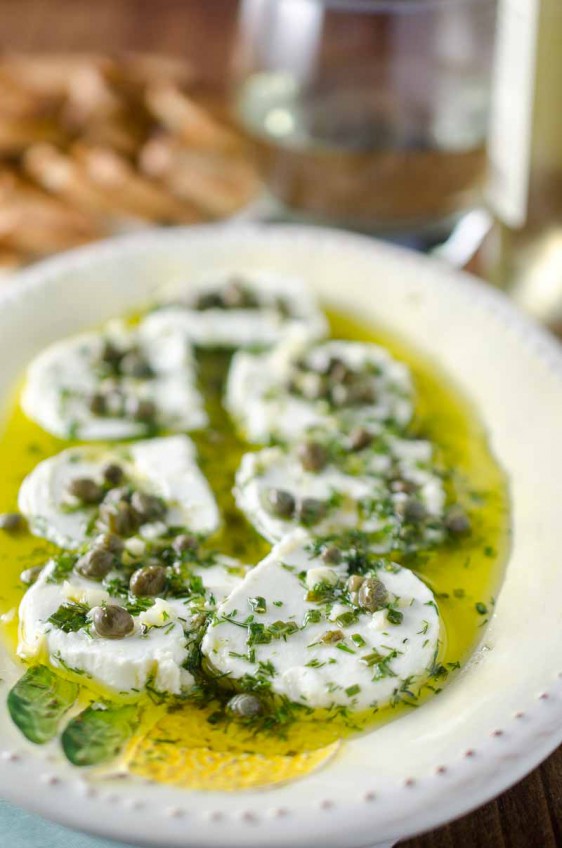 Herb Marinated Goat Cheese
Tangy herb marinated goat cheese is the perfect appetizer to enjoy with a glass of wine. 
This post is brought to you through a collaboration with QFC. We are grateful for partnerships such as these because they allow us to bring you free recipes every week! 
Where are all my fellow wine drinkers?? Guess what! March is Taste Washington Wine Month and QFC is Celebrating with 20% off 6 bottles or more of Washington Wine! Have you ever bought wine at a QFC store? My local QFC is always fully stocked and definitely my wine go to. QFC has local wine partners across Washington state, so they are able to offer wines whether you are on a budget or want to splurge on a special bottle. And, if you're like me, you can find all of that a little bit overwhelming but QFC also happens to have some super knowledgeable wine stewards to help you if you have any questions. Like my question about what I would pair with this Herb Marinated Goat Cheese.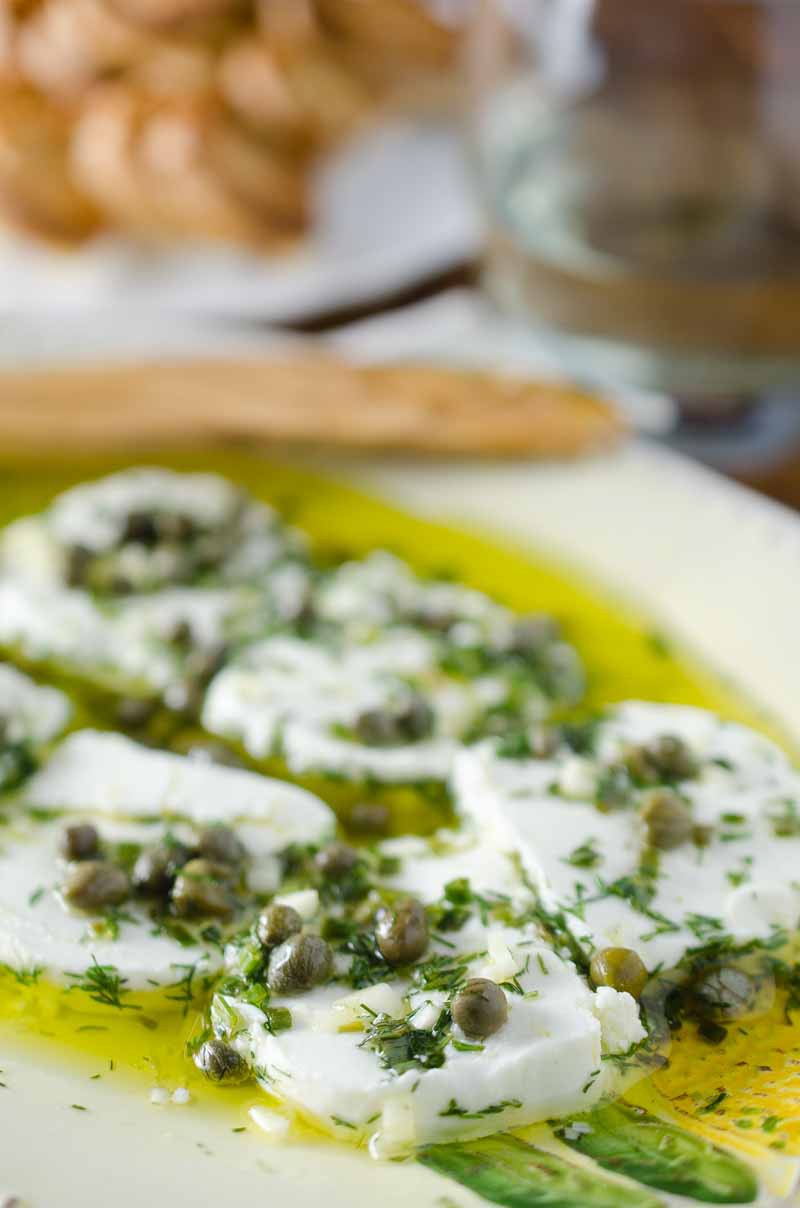 It's no secret that wine and cheese go well together but which wine with with cheese? I am usually a red wine drinker and I adore a glass of old vine zinfandel with some aged Parmesan or Romano. But I've got a couple of logs of goat cheese in my fridge that I wanted to use and I had no idea which wine to serve with it. It turns out that Sauvignon Blanc is the wine to serve with goat cheese. Apparently the clean, crisp Sauvignon Blanc pairs perfectly with the creaminess of the goat cheese.
As it turns out, Sauvignon Blanc and goat cheese also pair very nicely with herbs, garlic, lemon and capers.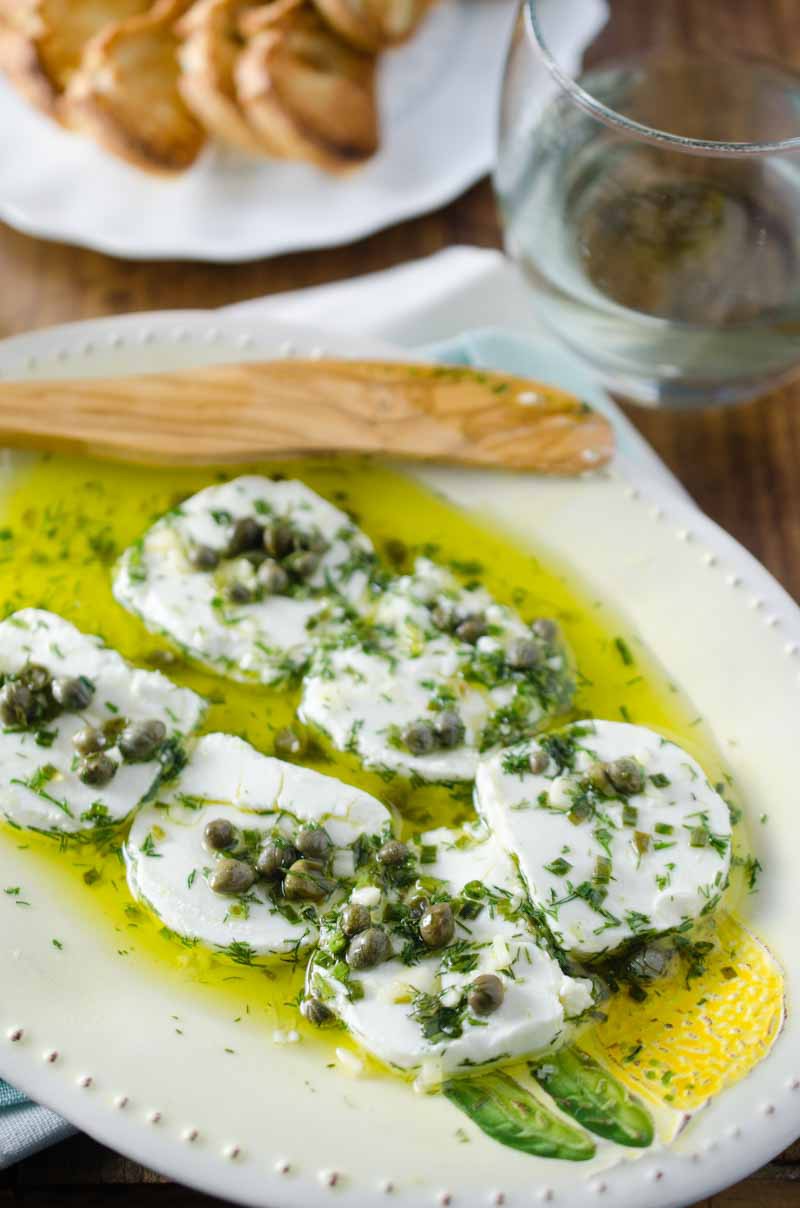 Seriously guys, this Herb Marinated Goat Cheese and a glass of Sauvignon Blanc is the stuff that "mama time" dreams are made of. Imagine sitting on the couch after the kids have gone to bed, turning on your latest shows, sipping wine and noshing on this perfect cheese bite.
It doesn't get much better.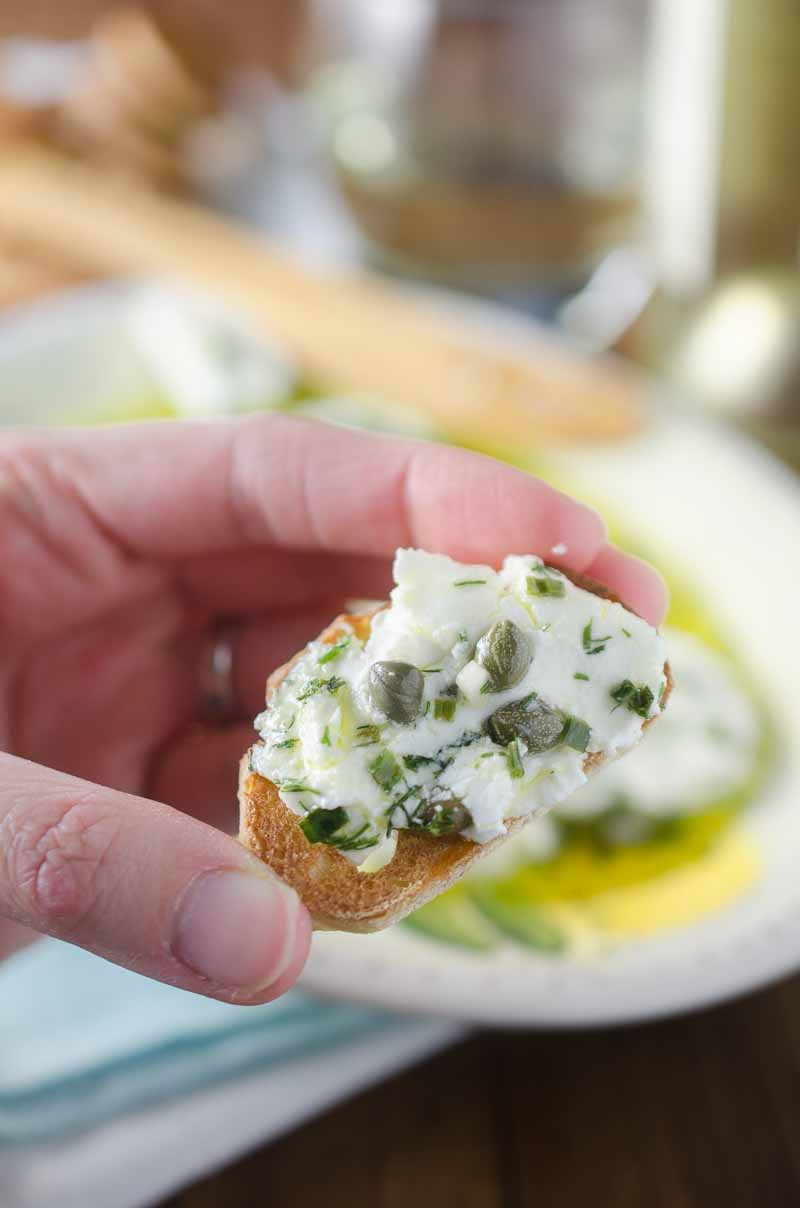 And it doesn't get any easier. All you need is 7 ingredients and a little patience while the flavors mingle. Then you spread the creamy, herby goat cheese over some crunchy bread, grab a glass of crisp Sauvignon Blanc and you are in wine and cheese heaven.
Don't forget! During Washington Wine Month, you can also save 20% when you buy 6 or more Washington wines at QFC. That's a whole lot of mama time possibilities. :)


This is a sponsored conversation written by me on behalf of QFC. The opinions and text are all mine.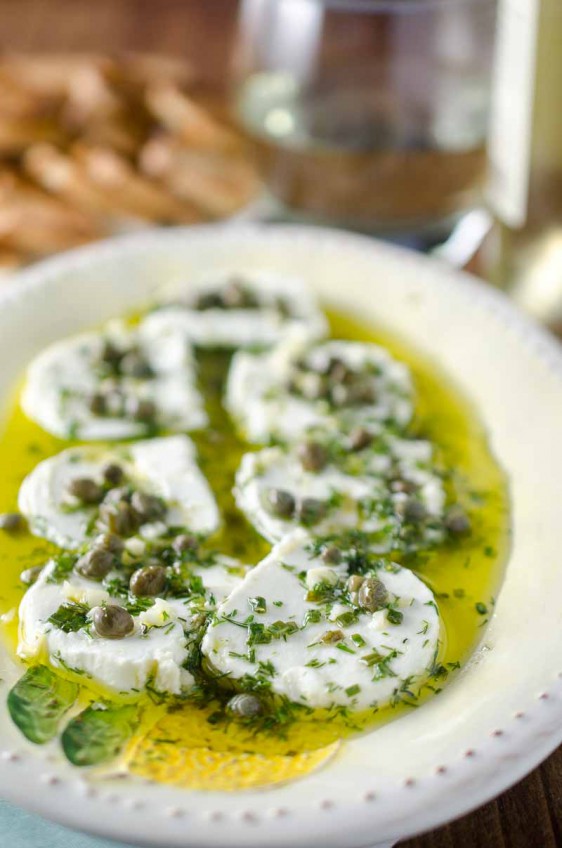 Herb Marinated Goat Cheese
Tangy herb marinated goat cheese is the perfect appetizer to enjoy with a glass of wine.
Place goat cheese on a small serving platter.

In a bowl, whisk together remaining ingredients. Pour over goat cheese.

Cover and refrigerate for at least 30 minutes. Remove 40 minutes before serving.
Keywords:
Goat Cheese, QFC, sponsored, washington wine month