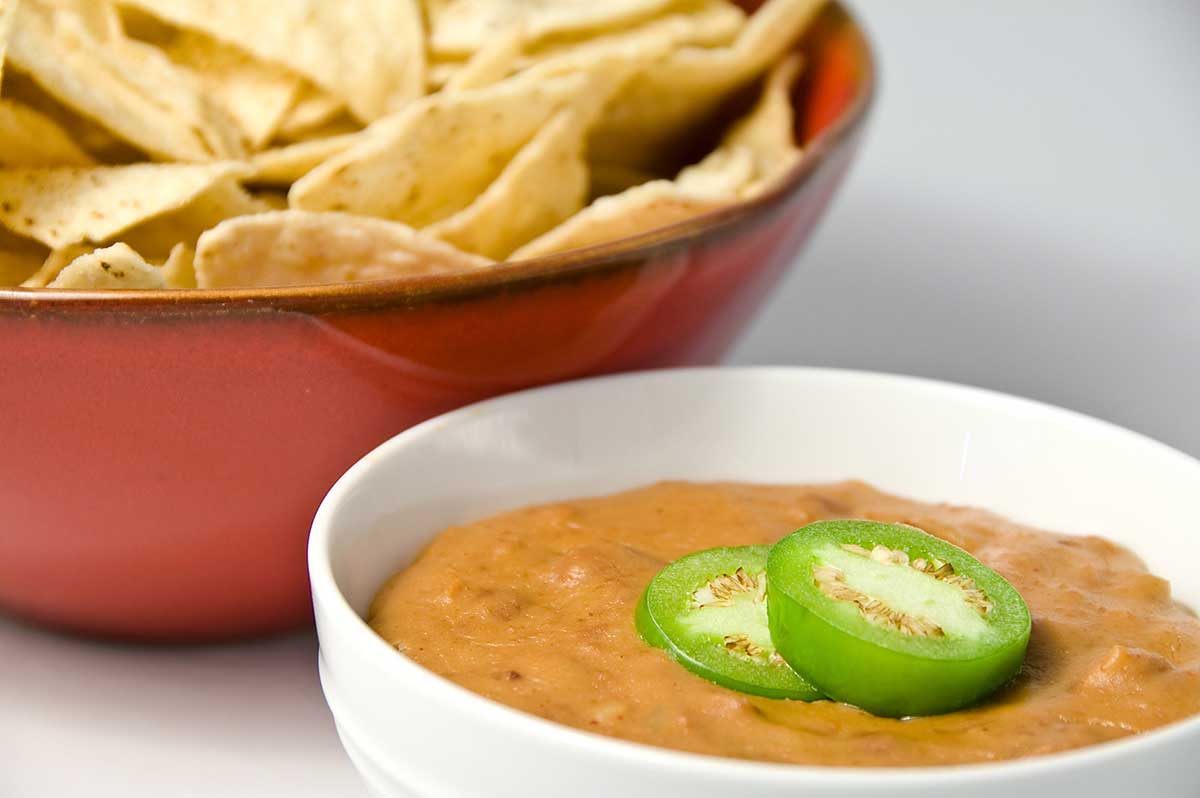 Hot Bean and Cheese Dip
This recipe came about because of a little miscommunication in my house. You see, the other day I asked Ryan what he would like me to serve with the taquitos I was making for dinner. I heard Bean and Cheese Dip. I was a little surprised because in ten years he has never really mentioned that he likes bean and cheese dip. However, not one to pass on the opportunity to try to cook something new,  I went to the store grabbed some refried beans, jalapeno, cheddar and pepper jack cheese and started to make it about the time he got home from work. He walked into the kitchen as I was savoring the smell of the sauteing onions and jalapeno and said "what the heck are you making?". I responded "The bean and cheese dip that you said you wanted". He smiled, laughed and said, "No, I said bean OR cheese dip."  This left me wondering, does your hearing start to go at 25?
Despite of the fact that it wasn't suppose to be a bean and cheese dip, it was really yummy. The cheese melted perfectly into the spicy refried beans and made the perfect dip for tortilla chips.
And yes, I know,  you can always buy bean and cheese dip at the store, but why do that when its so easy to make at home?f
Hot Bean and Cheese Dip Recipe
Ingredients:
1 tablespoon olive oil
1/2 onion chopped
1 jalapeno, diced (optional)
1 (14.5 ounce) can refried beans ( I used the jalapeno variety)
1 tablespoon sour cream
1/4 teaspoon ground cumin
1/2 teaspoon kosher salt
1/3 cup cubed medium cheddar cheese (1/2 inch cubes)
1/3 cup cubed pepper jack cheese ( 1/2 inch cubes)
Instructions
1
Heat oil in a saucepan over medium heat. Cook onions and jalapeno for 3 minutes or until softened slightly.

2
Stir in refried beans. Cook until smooth, stirring occasionally.

3
Stir in remaining ingredients. Cook until cheese melts.

Notes
This is best served hot so serve it in a dish that keeps heat fairly well. If it starts to cool, just pop it in the microwave for a few seconds. Enjoy!