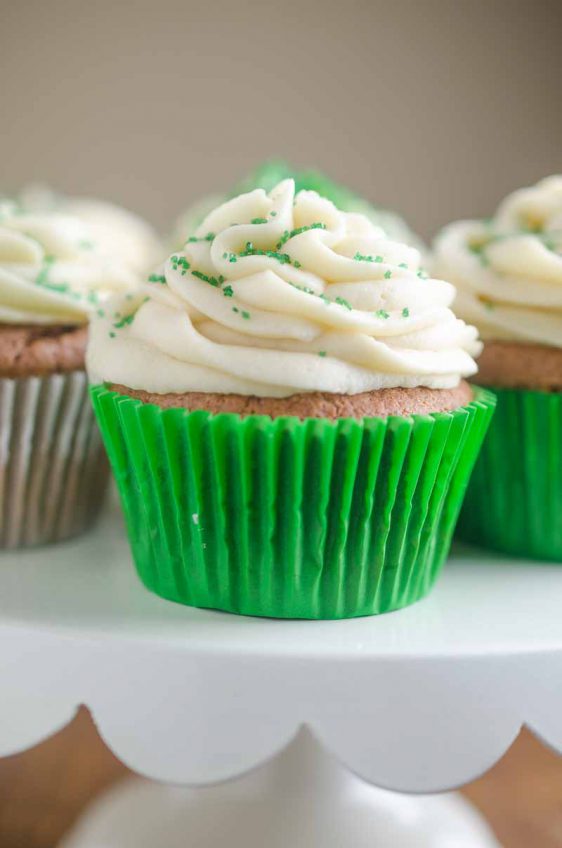 Bailey's Cupcakes
Bailey's Cupcakes are a decadent bailey's dessert with moist cake and sweet coffee frosting. A perfect dessert for St. Paddy's Day!
Food is always one of my favorite parts of any celebration so it would be fair to assume that each holiday in our home is going to be centered around food.  As each holiday approaches, I start thinking about the meals that we could have.
When it comes to St. Paddy's day, I am all in for the corned beef and colcannon. And obviously, you've got to have a dessert too. So why not an Irish Cream dessert? That is where these Bailey's Cupcakes come in. They are decadent, sweet and thanks to yellow cake mix, they are crazy easy to make.
I know that sometimes using a box mix can get a bad wrap. And, admittedly, most of the time I will make desserts 100% from scratch. But sometimes, you're short on time. And sometimes, you just find a really awesome recipe that happens to use cake mix. These Bailey Cupcakes are just that.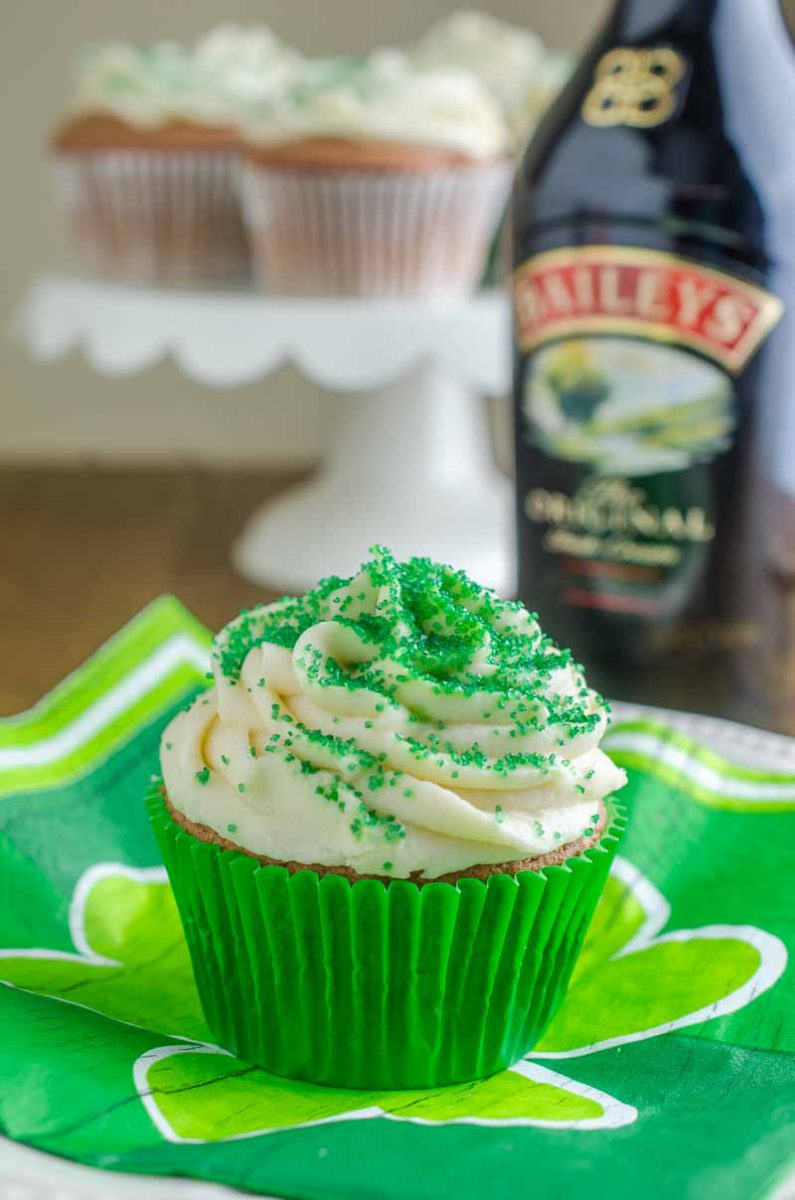 I do love bailey's desserts. I mean seriously, this mousse?! Basically, I just love Bailey's, if I'm being honest. I mean who doesn't love a splash in their coffee every now and then?
A splash of bailey's in my coffee is also what inspired the frosting for these Bailey's Cupcakes. The cupcakes themselves are moist and full of Bailey's flavor thanks to a generous pour of baileys. The frosting on the other hand, is buttercream with a hint of coffee.
These cupcakes are absolutely delectable, friends!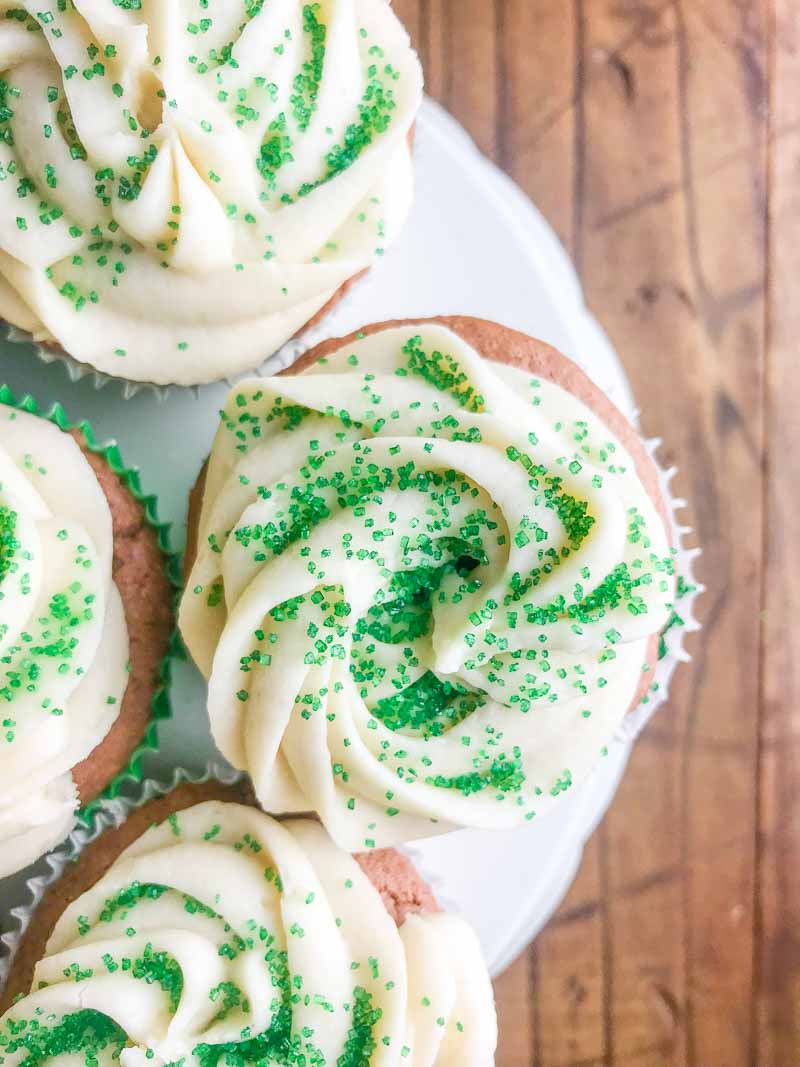 So as you are planning your St. Paddy's day celebrations make sure that these Bailey's Cupcakes are a part of it!

Bailey's Cupcakes Recipe
Ingredients:
1 package super moist yellow cake
1 (3.4 ounce) package chocolate pudding mix
3 eggs
3/4 cup Irish cream (you can use any brand)
1/3 cup vegetable oil
1 teaspoon vanilla
1 stick unsalted butter, softened
1 pound powdered sugar
1 tablespoon milk
3 tablespoons strong coffee
Instructions
1
Preheat oven to 325 degrees.

2
Sift together cake and pudding mix. Whisk in remaining ingredients until smooth. Mixture will be somewhat thick.

3
Line a cupcake pan with liners. Fill liners 2/3 full of cupcake mixture.

4
Bake for 20-25 minutes or until toothpick inserted in the middle of cupcakes comes out clean. Cool completely.

5
To make the frosting, beat the butter with a hand held mixer. Continue beating as you gradually add in the powdered sugar. Add in the milk and coffee until frosting is stiff but spreadable