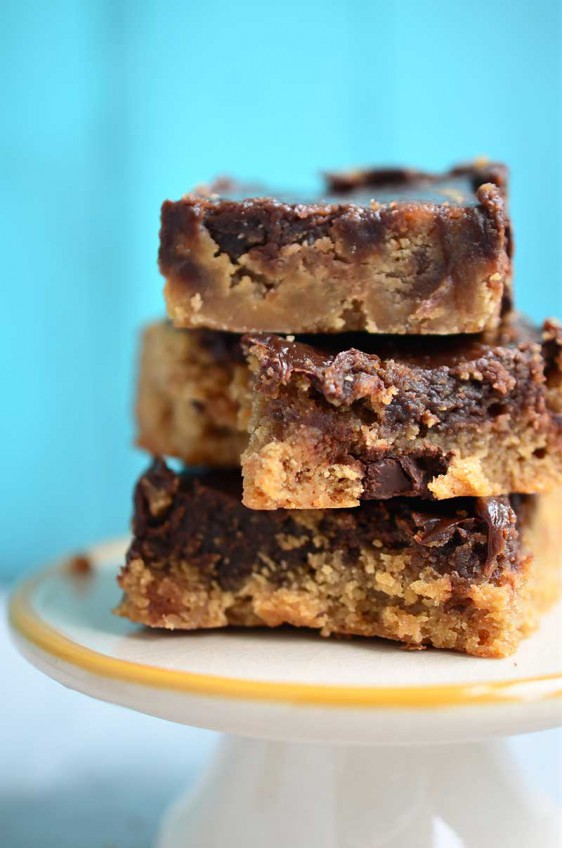 Malted Dark Chocolate Chip Fudge Blondies
Hi guys! I'm over on Oh Sweet Basil today sharing Malted Dark Chocolate Chip Blondies.  You are going to want to head over there ASAP for the recipe. They are so chewy and fudgy. And seriously, they could not be easier to make.
I just love desserts that don't take long to make and don't trash the kitchen and these are totally it. You can mix it all in one bowl. No need to mess with the mixer. Easy peasy done.
Not only are they easy but they are scrumptious. They are loaded with malt, dark chocolate chip chunks, and topped with a thick layer of hot fudge making for an even chewier bite.
Basically you need these so get on over to Oh Sweet Basil and get the recipe!
xoxo
Des