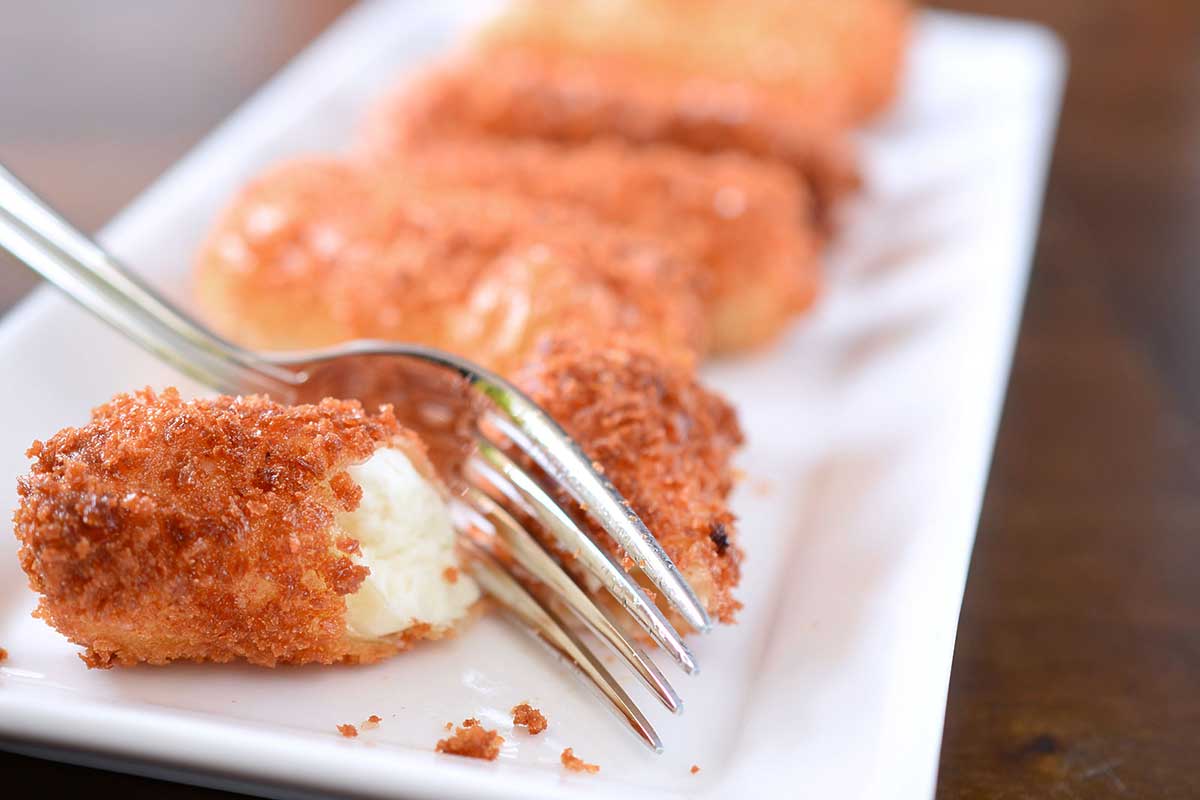 Mozzarella Sticks
Want me to let you in on a little secret? Ryan does not like mozzarella sticks. Want me to let you in on another secret? Despite the fact that he claims he does not like mozzarella sticks, Ryan loved these. And so did my in-laws and our friends.  Basically they were the hit of our Super Bowl party. They take a little more effort then cooking frozen, pre-made mozzarella sticks but trust me one bite of the crispy, cheesy goodness and you'll never buy the frozen variety again.
One of the problems that I usually have when I make mozzarella sticks is the cheese coming out during the frying process. That is where these differ. These mozzarella sticks are wrapped in wonton wrappers and then coated in panko bread crumbs before frying. The panko ensures that the outside is crispy and crunchy. The wonton wrapper ensures that none of the cheese oozes out when you are cooking them. Problem solved.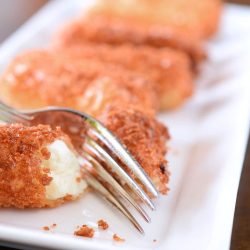 Mozzarella Sticks
Mozzarella wrapped in wonton wrappers, dipped in panko and fried until golden.
Combine the panko, salt and garlic powder together in a bowl.

Place one piece of mozzarella in a wonton wrapper. Dip your finger in the water and run along the edges of the wrapper. Fold the wrapper around the mozzarella so that it is completely closed. Dip into the egg. Dredge in the panko mixture to coat completely. Repeat with remaining ingredients.

In a large pot heat 1 inch of oil to 350 degrees. Fry mozzarella sticks, in batches if necessary, until golden brown, 2 to 3 minutes. Use a slotted spoon to transfer to a paper towel lined plate. Sprinkle with kosher salt. Serve.
Keywords:
appetizer, bar food, Food, fried food, man food, mozzarella, mozzarella sticks, Recipe, snack