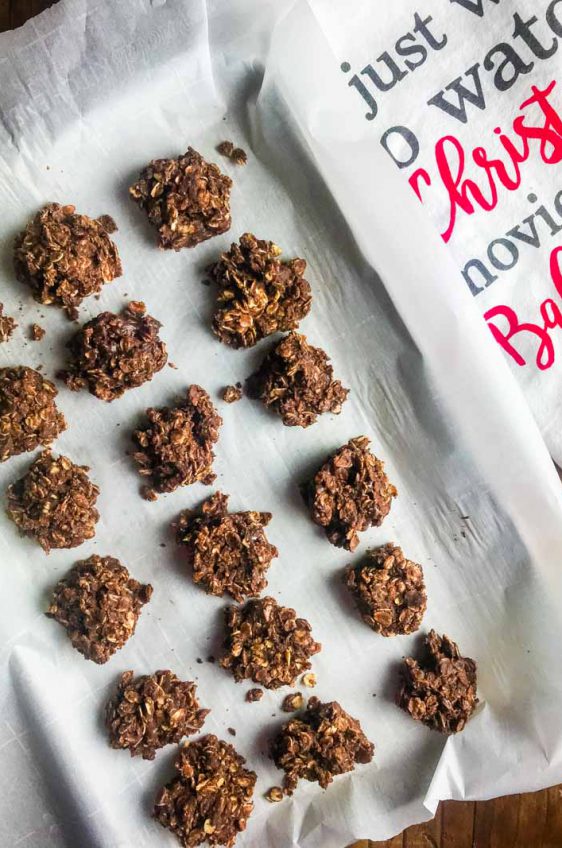 No Bake Cookies
No Bake Cookies are a classic for a reason. These chocolate peanut butter oat clusters are always a hit. And they are beyond easy too!
When I was growing up my mom, sister and I would always pick a day during the Christmas season and make a whole bunch of cookies and sweets, package them up at the dining room table and then give them to family and friends.
It was our way of saying Merry Christmas. It was always something that I looked forward to. And it is one of the traditions that I like to continue now that I have moved away.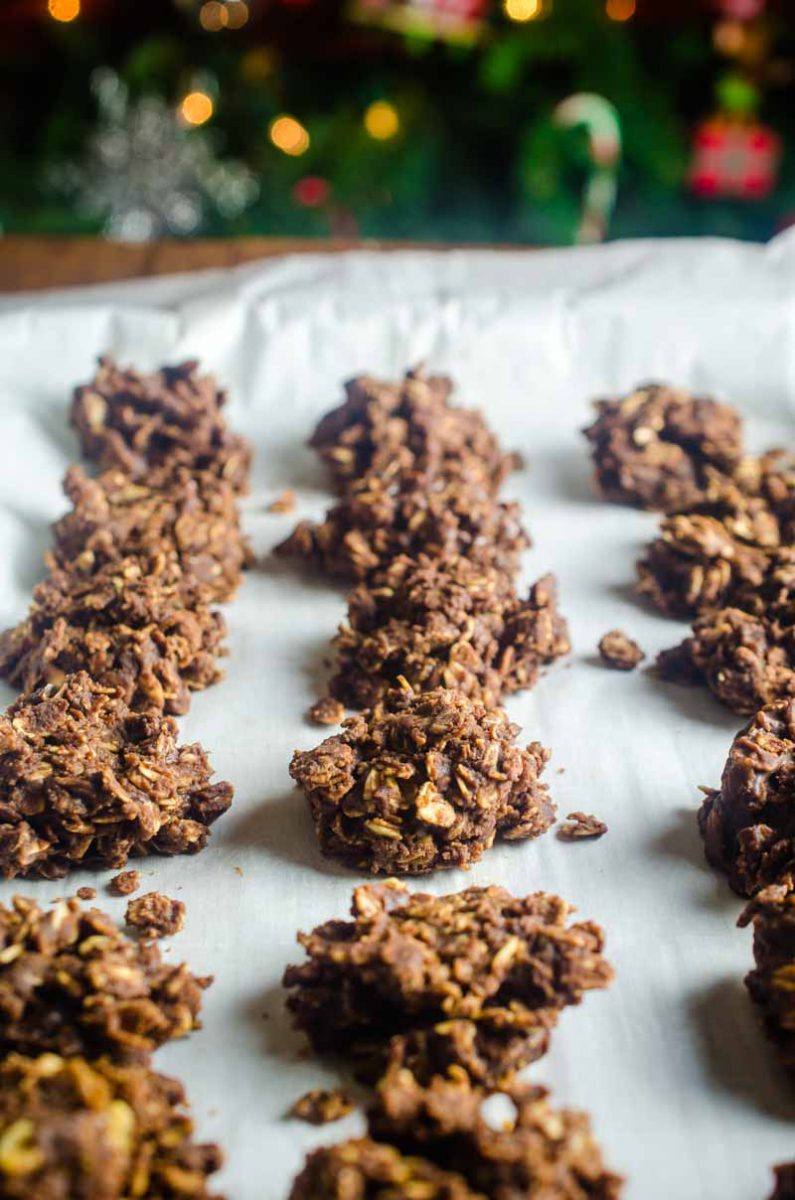 Just one smell of the chocolaty peanut buttery-ness that is these no-bake cookies and I'm transported back to my mom's dining room table.
What ingredients do you need for no bake cookies?
That is the great thing! You don't need many ingredients for no bake cookies. In fact you only need 7.
To make these no bake cookies you will need peanut butter, cocoa powder, butter, sugar, milk, vanilla and oats.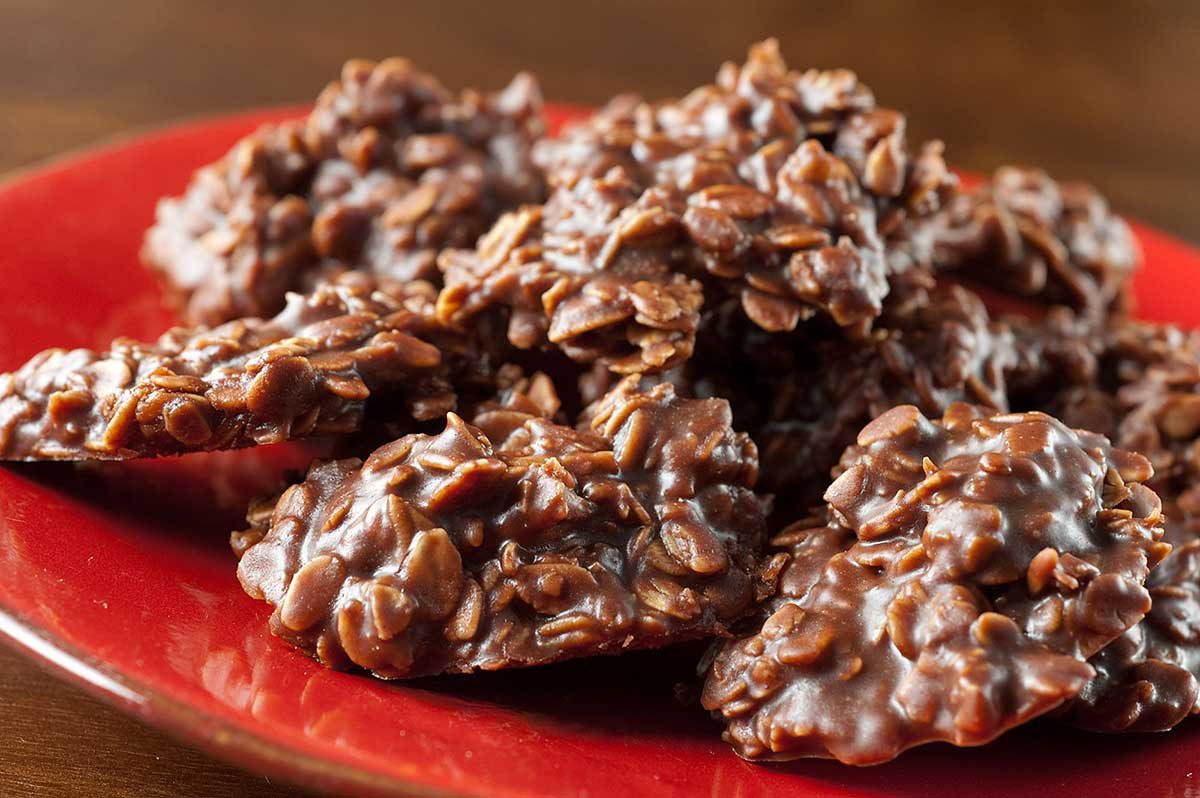 How long do you boil no-bake cookies?
You will need to boil the cocoa mixture for about 1 minute.
Do no bake cookies need to be refrigerated?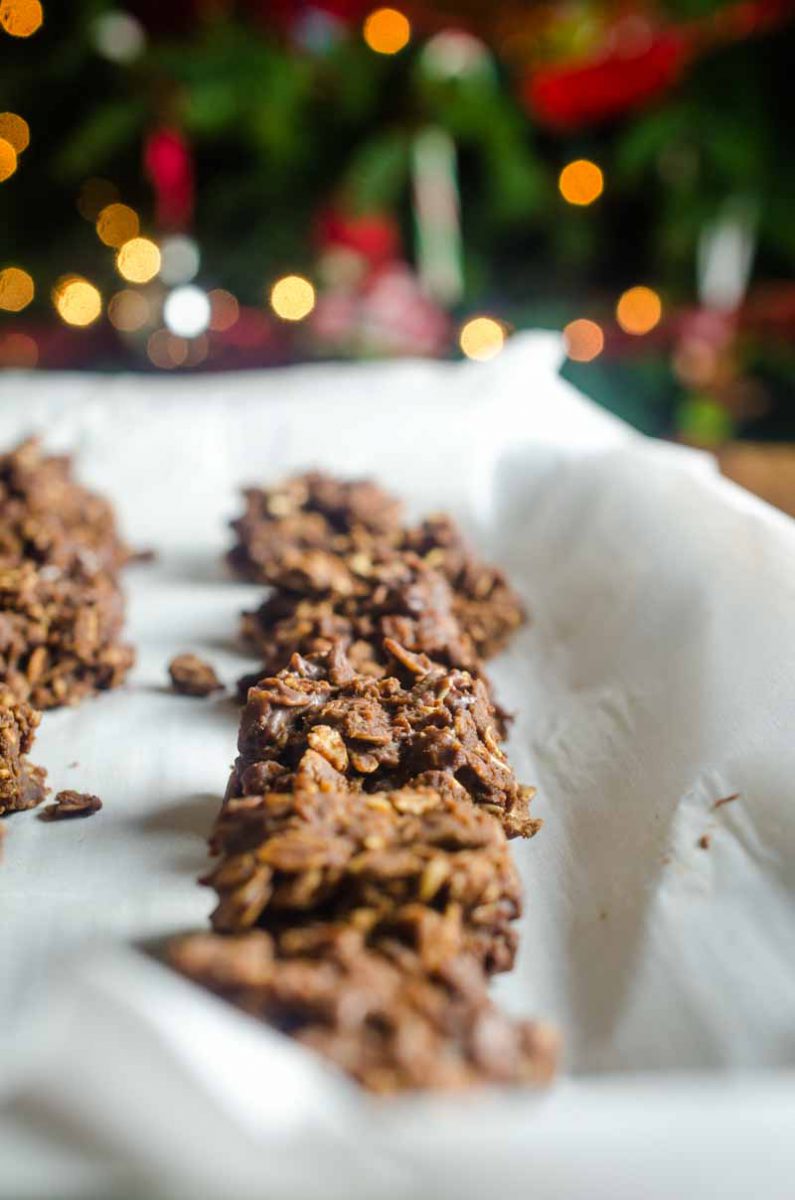 Nope! That makes them perfect for all of your baked goods gift bags this year!
These are pretty popular cookies and I'm sure you've tried them before, or know someone who has. You might even have your very own recipe. It may be similar to this or may be completely different.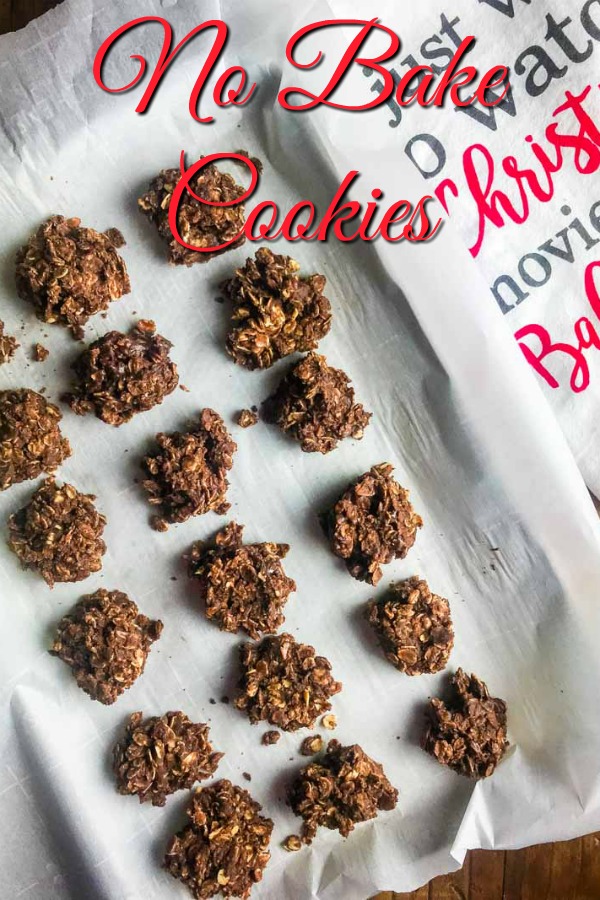 My mom got this recipe from a friend. I'm not sure where her friend got it from. But all I know is that this is how we made them in our house. This is the recipe that really brings back all of the Christmas memories for me. What brings back memories for you?
No Bake Cookies Recipe
Ingredients:
2 cups granulated sugar
1/4 cup unsalted butter
1/2 cup milk
1/2 cup unprocessed cocoa powder
1 teaspoon vanilla extract
1/2 cup creamy peanut butter
3 cups rolled oats
Instructions
1
Combine sugar, butter, milk and cocoa powder in a saucepan over medium heat. Bring to a boil. Allow to boil for 1 minute. Remove from heat. Stir in vanilla.

2
Place peanut butter and rolled oats in a large bowl. Pour chocolate mixture over the top. Mix well.

3
Line baking sheets with parchment paper. Drop tablespoonfuls of mixture onto paper. Allow to cool. Cookies will harden as they cool.