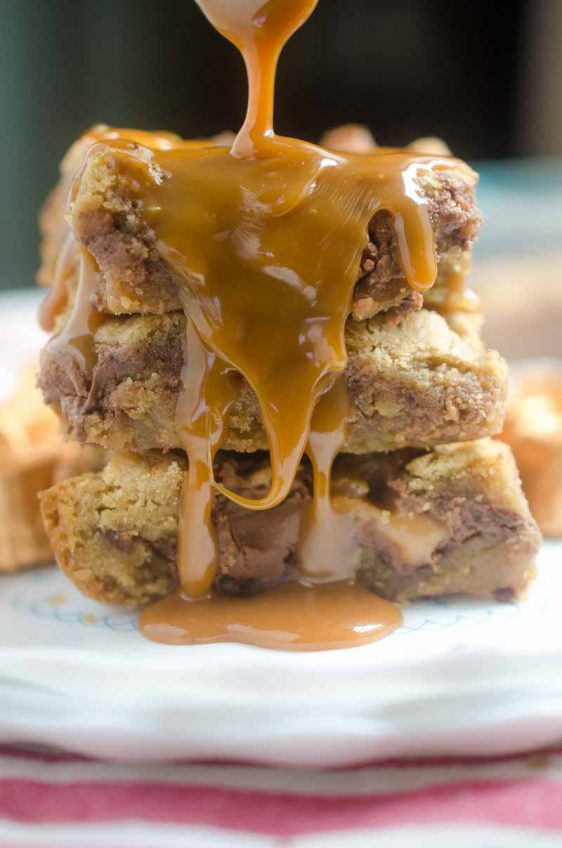 Nutella Rolo Blondies
Nutella Rollo Blondies are the perfect bar for chocolate, hazelnut & caramel lovers. Traditional blondies with a center of nutella and chopped rolos candies

I owe you guys an apology. You see, I was browsing the blog and realized that it has been entirely too long since I've shared a gooey, chewy bar recipe.  So because it's Wednesday and we could all use a mid-week pick me up, I'm sharing these Nutella Rolo Blondies with you. And if you love chocolate, caramel and nutella you are going to LOVE these Nutella Rolo Blondies.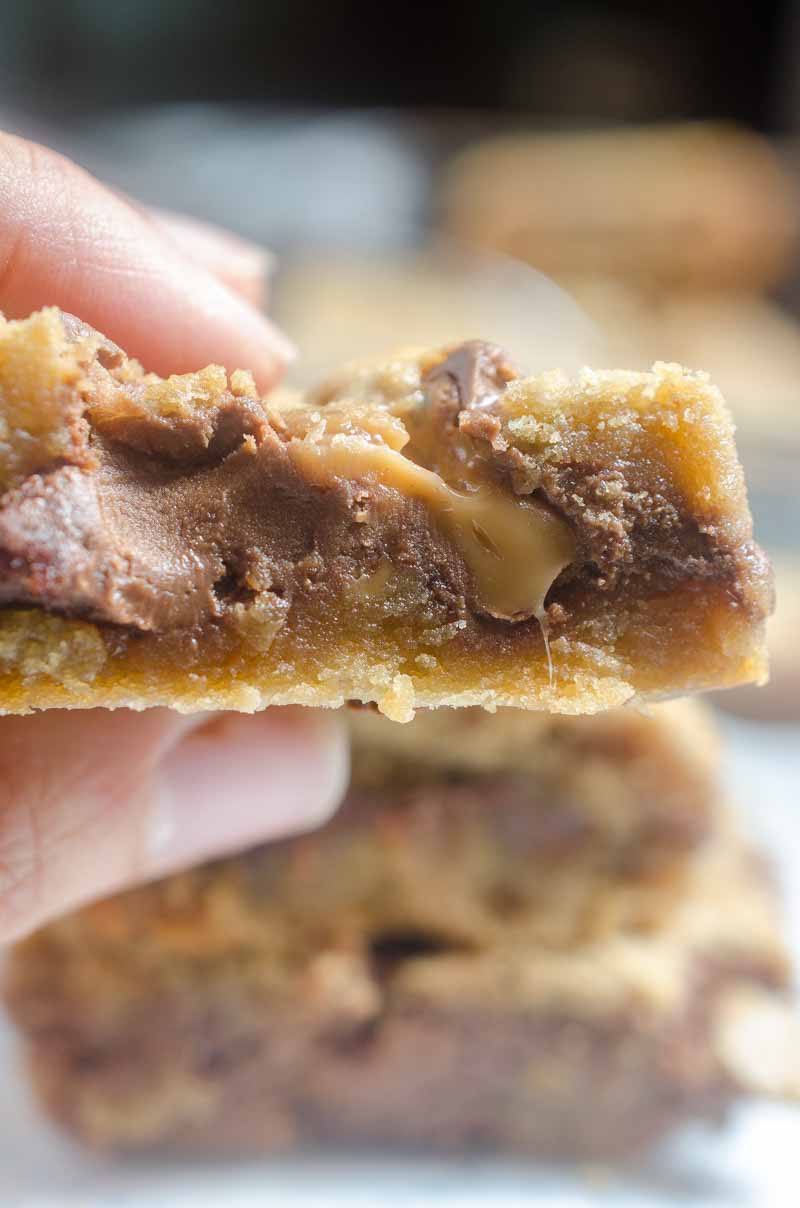 I have always been a big fan of brownies but blondies aren't something that I have made a lot of. I made these Malted Dark Chocolate Chip Blondies over on Oh, Sweet Basil. They were a pretty big hit around here but I haven't had the chance to make a good gooey, chewy bar since. Well until now.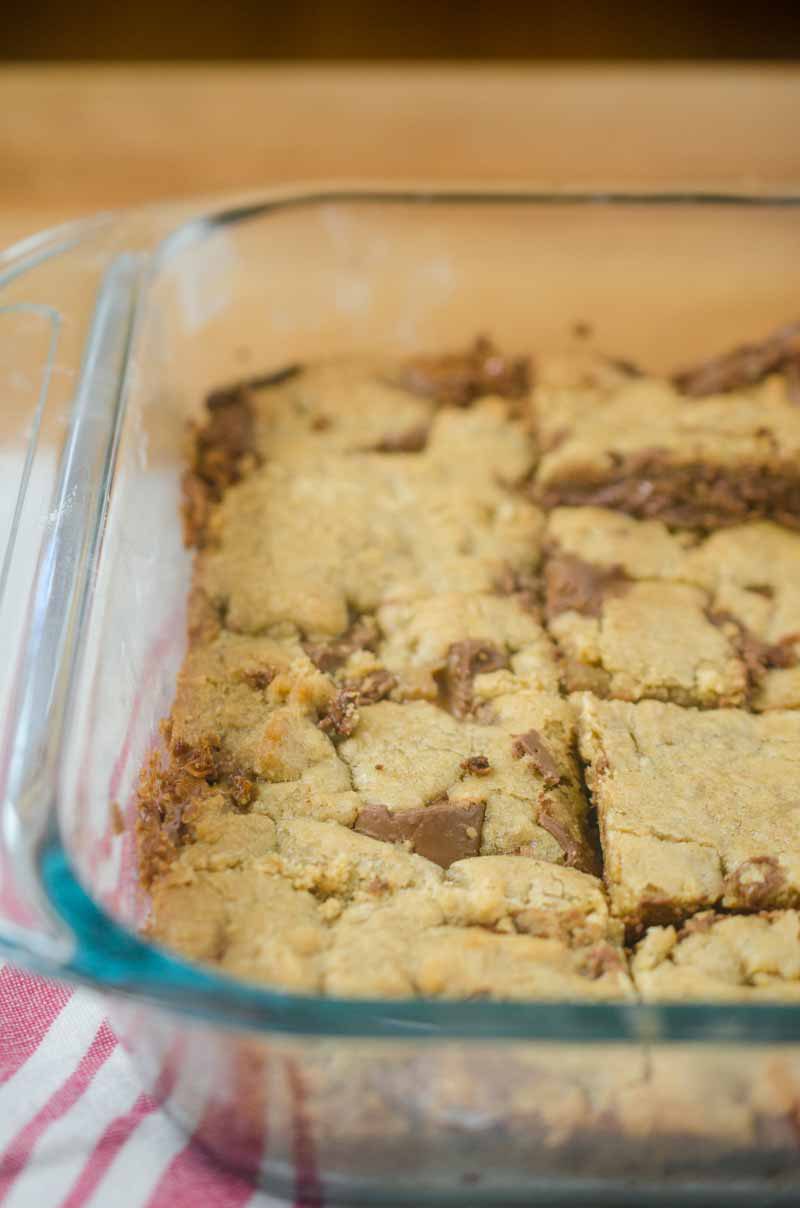 I'm not gonna lie, these Nutella Rolo Blondies are pretty amazing, friends. First, one thing of note is that I leave out the baking powder. This may not be standard but I chose to do this because I wanted to make sure these blondies were a little more on the fudgy side rather than cakey.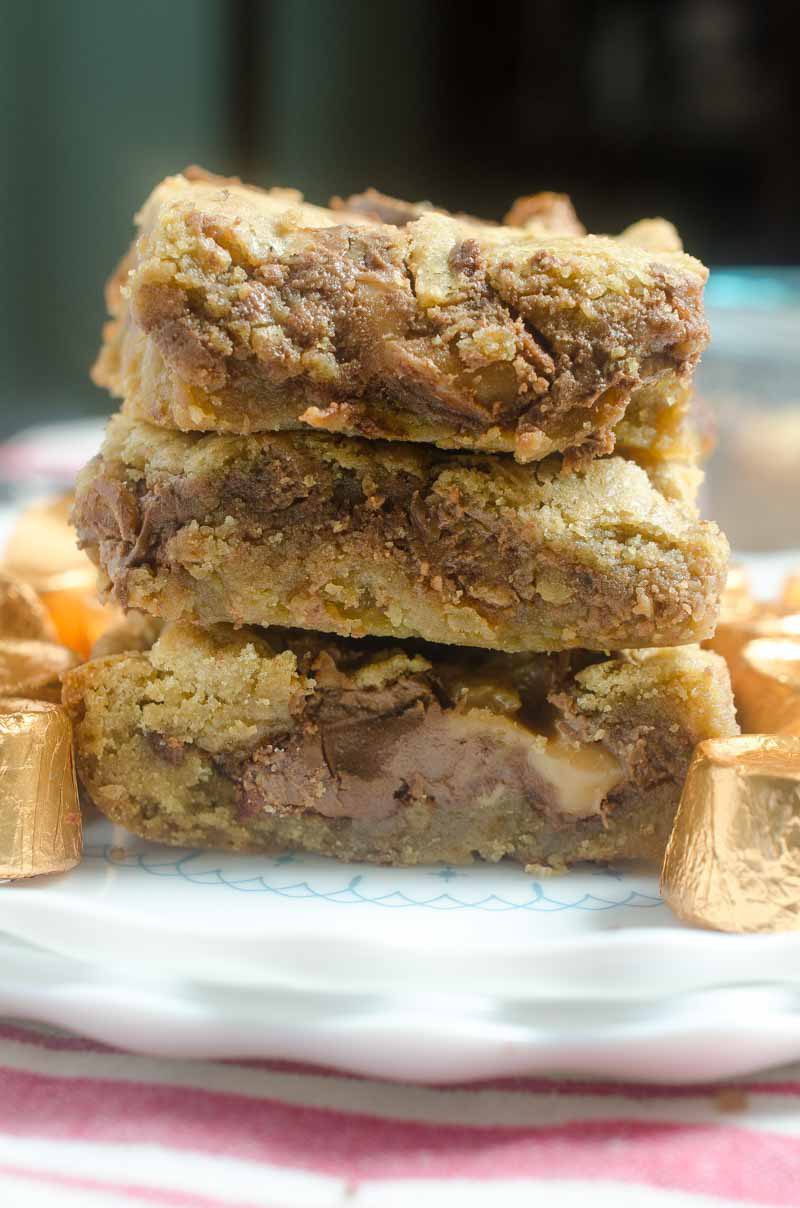 Next up come the mix-ins. I suppose I shouldn't really call them mix-ins because they are more like a layer. You see I first spread a layer of 1/2 of the blondie batter into the pan. Then I spread the nutella over the top of that layer. Next, I scatter the chopped rolos over the nutella. Finally, I spread the rest of the blondie batter over the top and pop it in the oven. The result is a truly decadent bar with a layer of gooey, chewy nutella and rolos all melted together.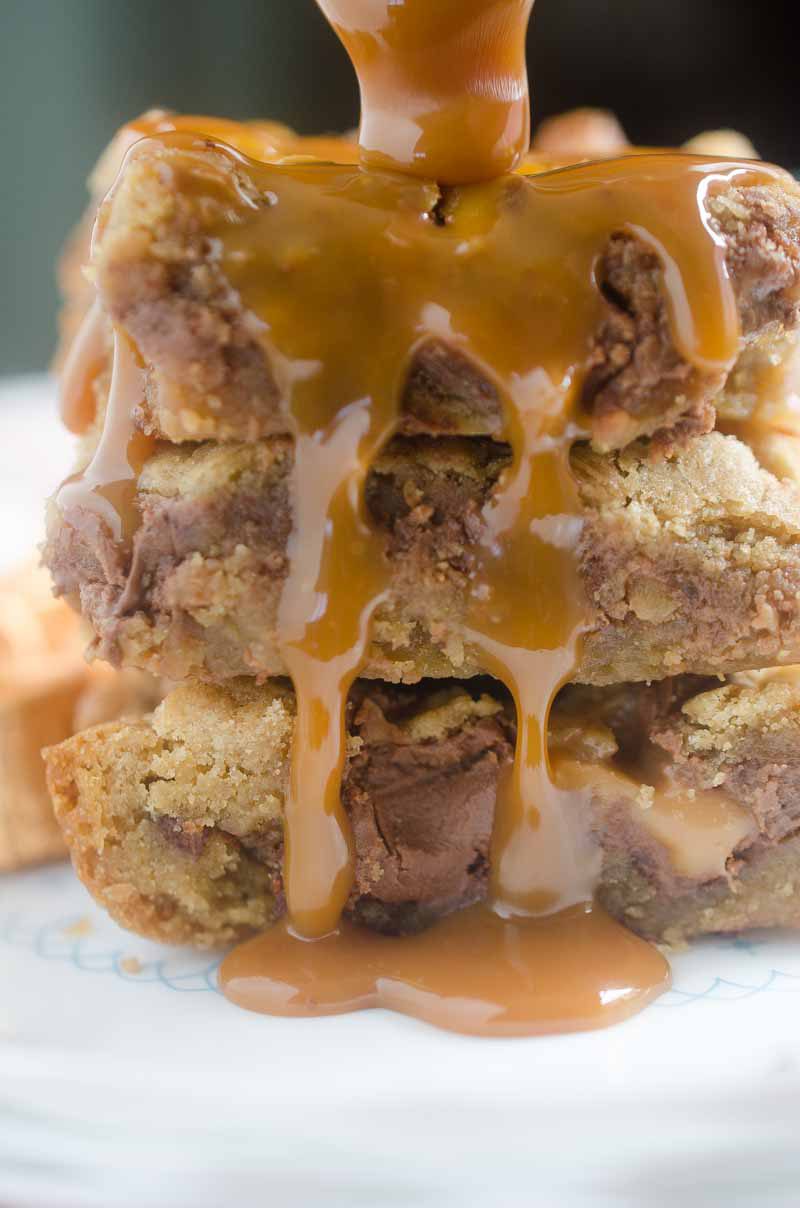 If you're looking for a little more, drizzle some homemade or store bought caramel sauce over the top. You won't regret it.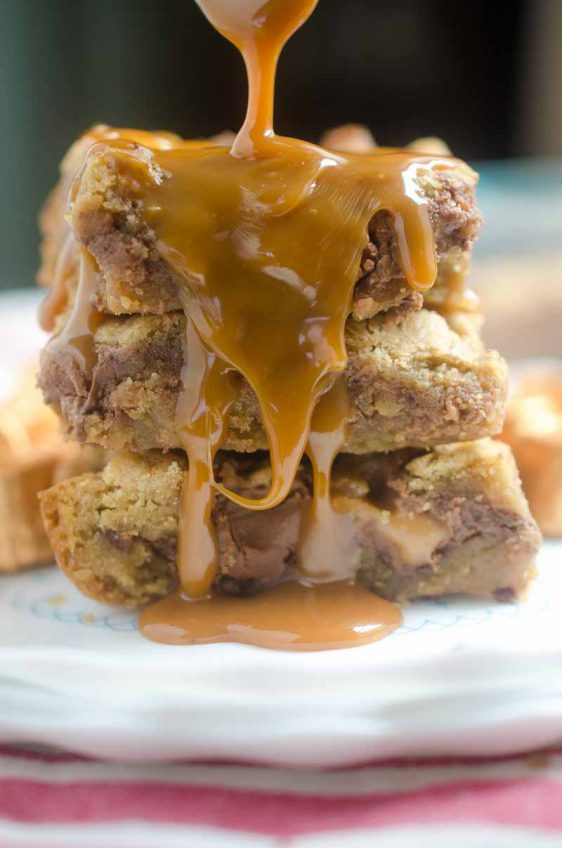 Nutella Rolo Blondies
Nutella Rolo Blondies are the perfect bar for chocolate, hazelnut & caramel lovers. Traditional blondies with a center of nutella and chopped rolo candies.
Preheat oven to 350 degrees. Butter and flour an 8 x 8 baking dish.

In a bowl whisk together butter and brown sugar. Whisk in egg and vanilla. Mix in flour and salt.

Spread 1/2 blondie batter (batter will be thick) into the bottom of prepared baking dish. Spread nutella over the batter. Scatter chopped candies over nutella. Spoon and spread remaining batter over the top.

Bake in preheated oven for 25 - 35 minutes or until a toothpick inserted comes out clean.

Remove from oven and allow to cool. Slice. Drizzle with caramel sauce if desired, serve.
Keywords:
bar, blondies, candy, caramel, rolo