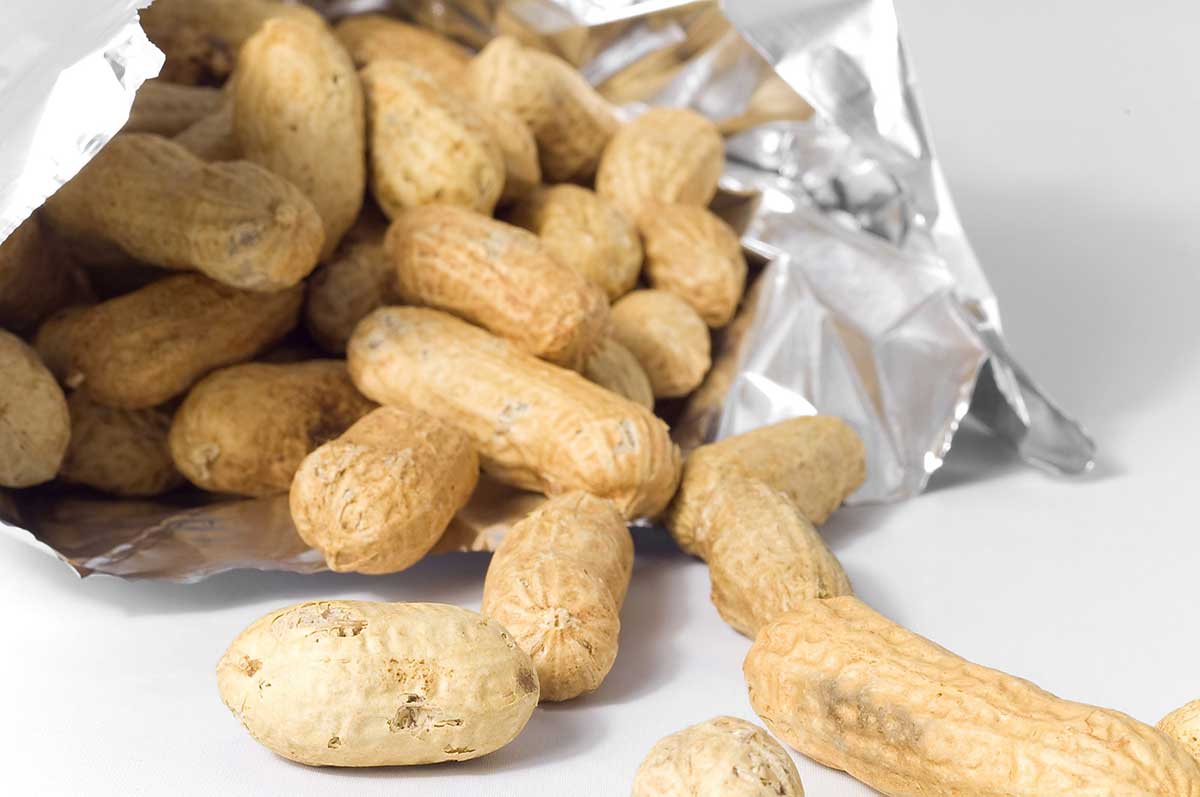 Oven Roasted Peanuts
"Take me out to the ball game, take me out to the crowd, buy me some peanuts…"  For many baseball fans, these lyrics mean sunny summer days, eating hot dogs, drinking cold beer and rooting for your favorite team. If you are one of these fans then you know that we have reached the half-way point of the season which means that it is time for the All-Star Game between the American League and the National League. In honor of the game, I am sharing a recipe for a baseball classic: oven roasted peanuts.
Growing up I wasn't a huge fan of baseball. Frankly I thought it was a little boring. I did hang out at the local little league park when I was younger and my sister played softball, but I didn't really go to watch the game, rather I went to socialize with my girlfriends as we swooned over the older boys playing on the opposite field.  However, thanks to my husband and my in-laws who took me to a Mariners game a couple of years ago, I find myself loving baseball. While the game is great, one of the things I love most about baseball is all of the food that goes along with it. One of our all time favorites, is roasted peanuts. But I am not talking about the packaged roasted peanuts you can buy at the store, I'm talking about the freshly roasted hot peanuts, the peanuts that are still warm when the vendors chuck them at you from across the aisle. Since many of us can't always get to a baseball game to watch our favorite team and enjoy this delicious snack, I decided to bring a little bit of baseball home with this recipe.
The recipe itself is pretty easy and I find myself making it just so that Ryan and I can have some snacks lying around. I chose to soak the peanuts in salt water to give them a slightly salty flavor but it is not over the top. It is important to soak the peanuts for at least an hour before roasting. Also, be sure to pat them try before sticking them in the oven.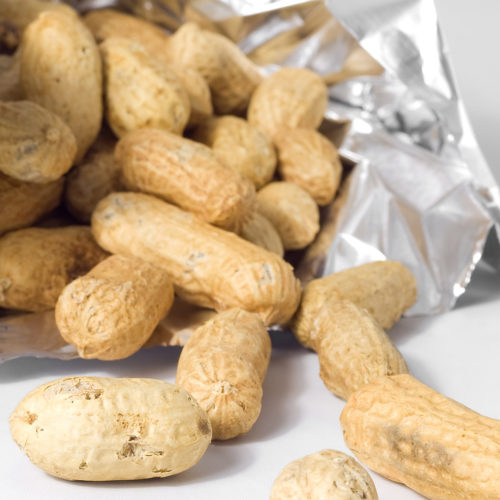 Oven Roasted Peanuts
Perfectly roasted peanuts, sprinkled with just the right amount of salt.
Ingredients:
1

tablespoon

kosher salt

3

cups

water

2

cups

raw peanuts
Dissolve kosher salt in water. Place the peanuts in the water. Place a bowl on top to keep the peanuts submerged. Soak for 1 hour.

Preheat oven to 300 degrees.

Strain the peanuts. Pat dry and place in a single layer on a baking sheet. Roast at 300 degrees for 35-45 minutes. The peanuts will be slightly underdone (a little chewy) when you remove them from the oven, but they will continue to cook once you remove them. Allow to cool for 5 minutes.

Serve warm.
Now turn on the game and enjoy one of my favorite summer past times. Just try to resist throwing the shells on the floor, they don't make for easy clean up. Enjoy!
Keywords:
all-star game, baseball, Food, oven roasted peanuts, peanuts, Recipe, roasted peanuts, salted peanuts, shell on peanuts, snack, summer