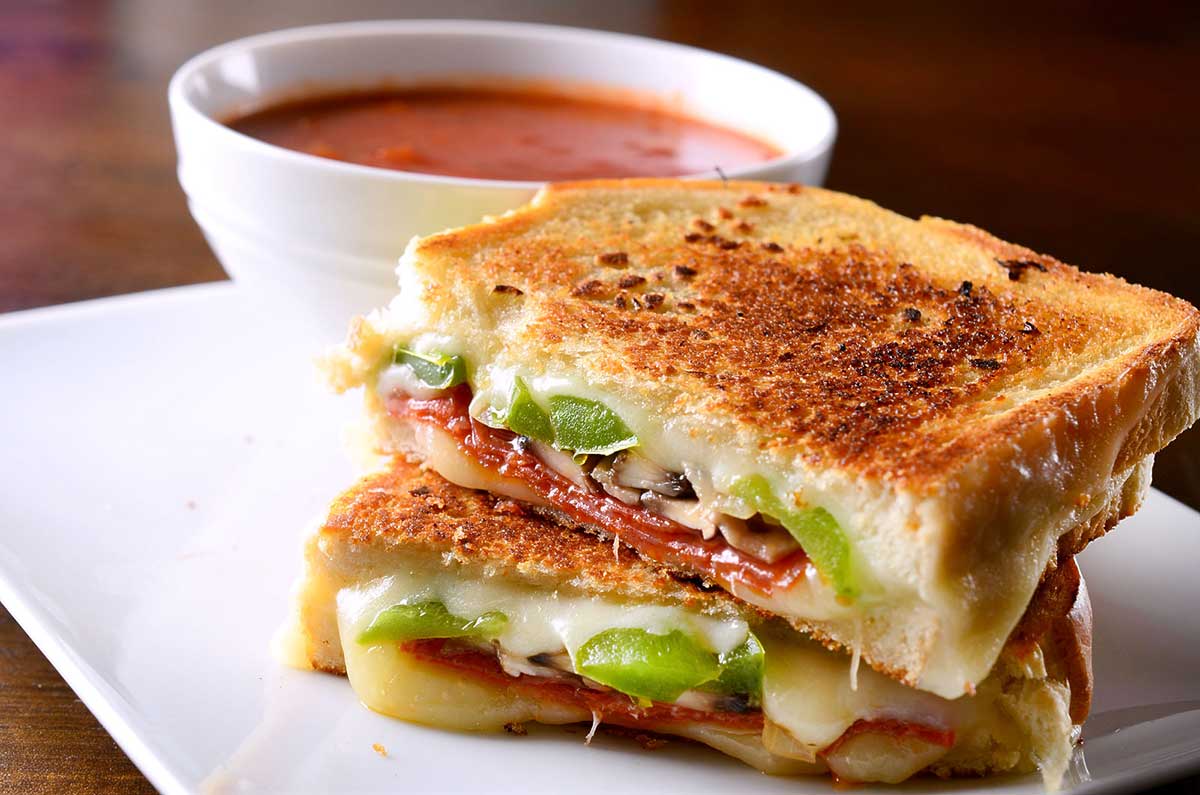 Pepperoni Pizza Grilled Cheese Sandwiches
Pepperoni pizza grilled cheese sandwiches are epic! This is the best grilled cheese sandwich recipe I've ever made.
This is an amazing grilled cheese sandwich recipe. Seriously. It's a melt in your mouth, roll your eyes back and say mmm…cheese kind of good. Pepperoni. Mozzarella and sauteed bell peppers, onions and mushrooms all sandwiched between golden garlic toast. It doesn't get much better. Trust me, I wouldn't steer you wrong. Especially when it comes to grilled cheese.
Grilled cheese is one of the ultimate comfort foods. Grilled cheese and tomato soup is one of the most comforting meals I can think of. You see, I always dip my grilled cheese in tomato soup. To me it is not a grilled cheese without the bowl of steaming tomato soup sitting next to it. And because that is the case, even though I call this a pepperoni pizza grilled cheese, I thought that adding a tomato sauce to this sandwich would just be too much so I left it off.  Instead, with this sandwich you get buttery bread, melted cheese, meaty pepperoni and sauteed veggies. Take that, dip it in some hot tomato soup and you have one heck of a comfort food meal.
I hope you and the kids in your life love the pepperoni pizza grilled cheese sandwiches!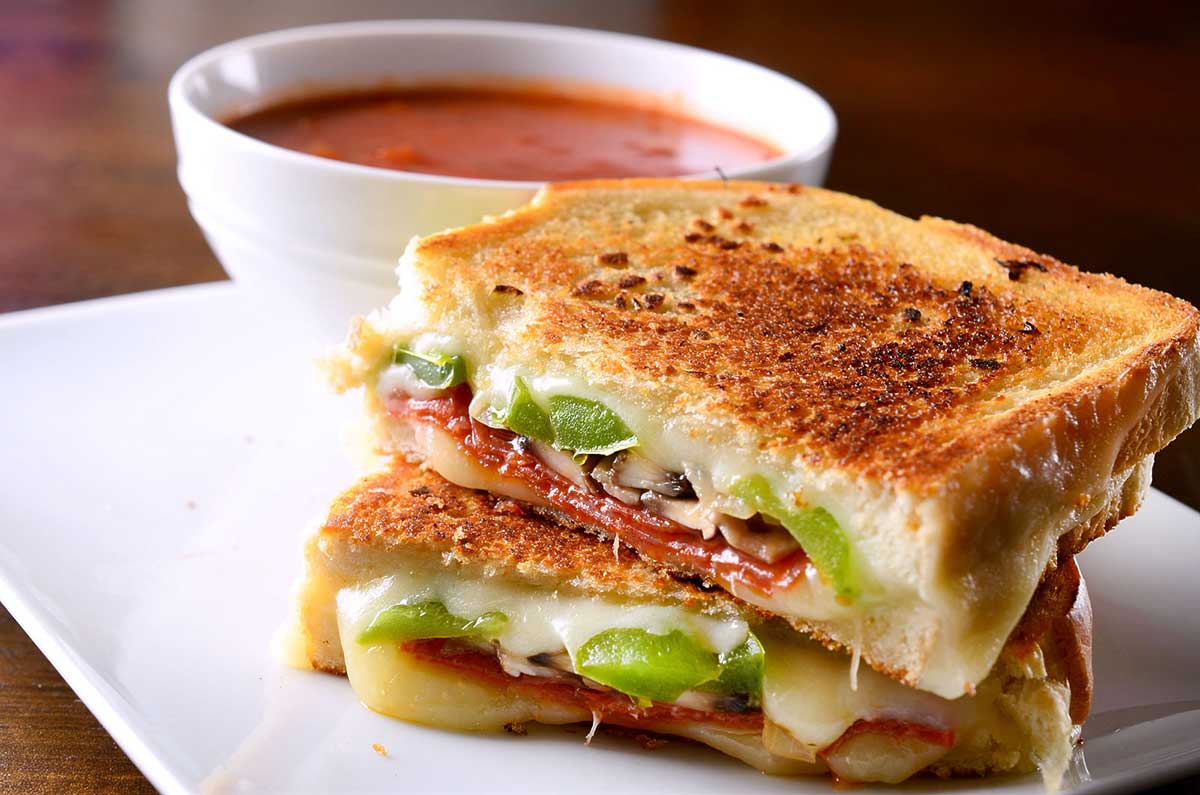 More delicious pizza-inspired recipes to try:
Pepperoni Pizza Grilled Cheese Sandwiches Recipe
Ingredients:
1 tablespoon olive oil
1 green bell pepper, thinly sliced
1/2 yellow onion, thinly sliced
4 crimini mushrooms, thinly sliced
4 slices crusty french bread
2 tablespoons butter, softened
pinch garlic salt
8 slices pepperoni
4 slices mozzarella cheese
Instructions
1
Heat olive oil in a pan over medium heat. Once hot cook bell peppers, mushrooms and onions until softened 3 - 5 minutes. Remove from heat.

2
Use one tablespoon of butter to butter one side of each slice of bread. Sprinkle with garlic salt.

3
To make one sandwich place 4 slices of pepperoni on a slice of bread. Place 2 slices of mozzarella on top. Spoon bell pepper and onion mixture over the top. Top with other slice of bread. Repeat with remaining ingredients.

4
Heat remaining tablespoon of butter in a skillet. Once melted, begin grilling sandwiches. Cook until cheese is melted and bread is golden, 3 - 5 minutes. Serve hot.