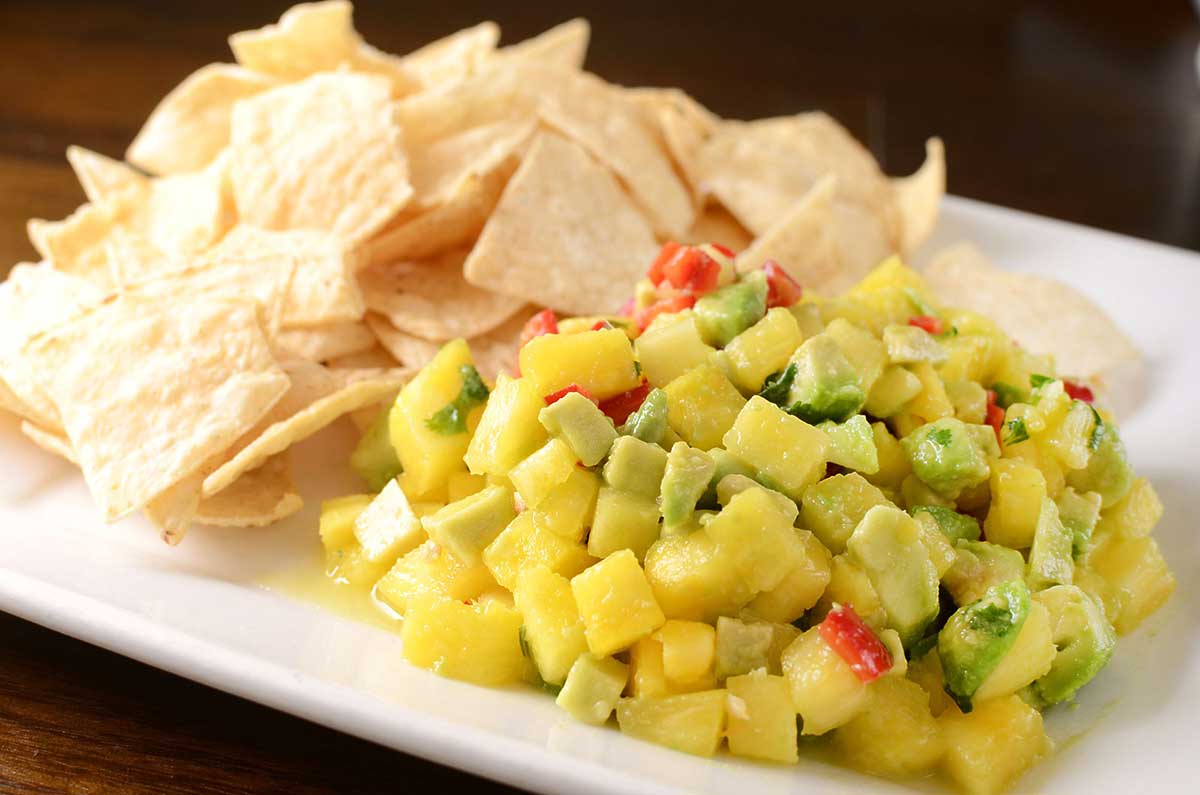 Pineapple Avocado Salsa
Memorial Day weekend is coming and that means one thing: Summer is just about here! Yahoo! I am excited for summer for a few reasons this year: we've got a trip to Disneyland and San Diego planned, our kitchen remodel will finally be done and above all I'm looking forward to all of the fun summer activities we get to experience with Kellan for the first time. The first being a BBQ to celebrate this Memorial Day and you can bet this sweet, savory and spicy Pineapple Avocado Salsa is sure to be on the menu.
I have a few friends that will be shocked that I am sharing a savory pineapple recipe. For the longest time, I made it clear that I do not like pineapple in savory dishes. I would turn up my nose at just about anything that had pineapple in it to be honest. Sweet or savory, I was just not a fan of pineapple. My view changed recently though, I realized that it wasn't pineapple that wasn't good, it's canned pineapple that isn't good. Fresh pineapple is good. It's really good. Even in savory dishes. Like the pulled pork taco with grilled pineapple that I ate last weekend. Talk about heaven. The salty and sweet was a perfect combination. That dinner was what inspired me to create this salsa. It has sweet pineapple, creamy avocado, spicy fresno peppers and cilantro. It is perfect when scooped up with tortilla chips or sprinkled over tacos.
Despite all this pineapple love I'm sharing, I still have yet to be convinced that pineapple belongs anywhere near a pizza.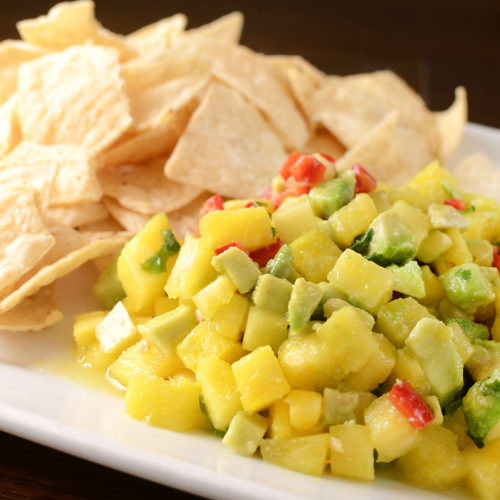 Pineapple Avocado Salsa
A sweet, savory and slighty spice salsa with avocado and pineapple. Perfect for your Memorial day BBQ.
Ingredients:
1

cup

diced fresh pineapple

1

fresno pepper

stem and seeds removed, diced (you can also substitute a jalapeno)

1

medium avocado

pitted, skin removed and diced

1

teaspoon

lime juice

1/4

teaspoon

kosher salt

1

tablespoon

fresh chopped cilantro
Keywords:
4th of july, 4th of July recipe, 4th of July Recipes, avocado, Dip, Food, fruit, fruit salsa, memorial day, Memorial Day recipes, pineapple, pineapple salsa, Recipe, salsa