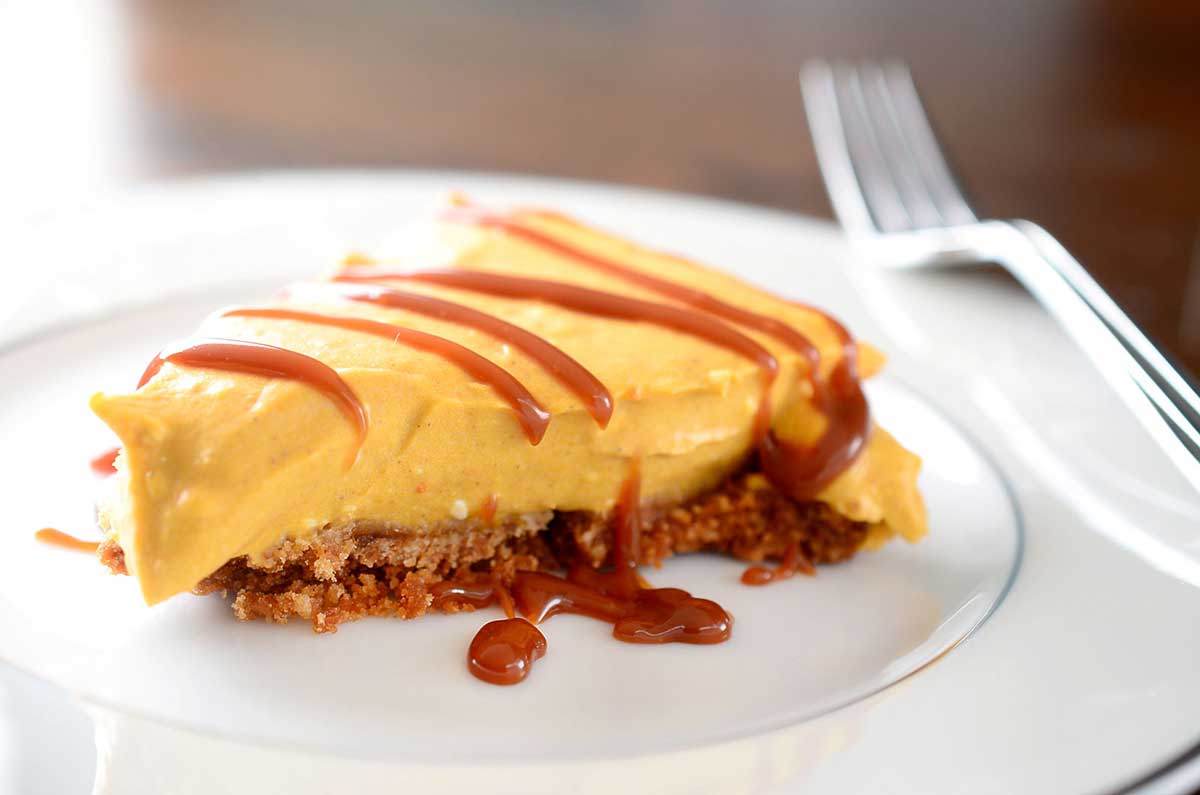 Pumpkin Cream Pie
Pumpkin. Cream. Pie. All three of these things are wonderful on their own. Put them together and they are fan-freakin-tabulous. You see this pie is creamy, pumpkin-y, fall-y. Ok I should just stop since I've already made up 3 words in as many sentences. Hopefully you get the point. This Pumpkin Cream Pie is good. Really good. And it would be perfect on your Thanksgiving table.
On a week when there is plenty of cooking being done, this Pumpkin Cream Pie can be a saving grace. The only baking involved is the crust. And that takes about 10 minutes. It's just a quick cookie crust, in this case Biscoff. However, if you want to save yourself even more time this week go ahead and use one of those pre-made graham cracker crusts.
Also, plan on making this a day in advance because it is easier to slice when it has chilled over night or at least 8 hours or so.
Pumpkin Cream Pie Recipe
Ingredients:
5 tablespoons butter, melted
2 cups crushed Biscoff cookies
4 ounces softened cream cheese
2 tablespoons brown sugar
1/4 cup powdered sugar
1 (15 ounce can) pumpkin puree
1 teaspoon ground cinnamon
1/4 teaspoon nutmeg
1 teaspoon vanilla extract
1 cup heavy cream
dulce de leche for drizzling (optional)
Instructions
1
Preheat oven to 350 degrees.

2
Combine butter and cookie crumbs together in a bowl. Mix well. Press into a tart pan. Bake for 10 minutes. Remove from oven and allow to cool.

3
While crust is cooling, cream cream cheese, brown sugar and powdered sugar together. Beat in pumpkin. Stir in cinnamon, nutmeg and vanilla. Slowly beat in heavy cream. Mixture will be thick but don't beat too long, you don't want whip cream. Maybe 2 - 3 minutes.

4
Pour mixture into cooled crust. Cover and refrigerate at least 8 hours or over night.

5
When ready, slice into 8 slices. Warm dulce de leche and drizzle over the top. Serve.