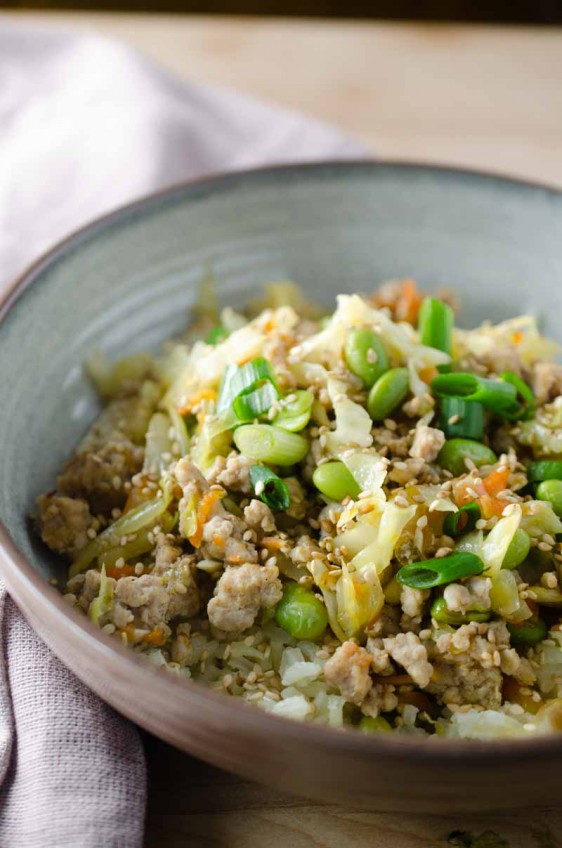 Sesame Pork Stir Fry
Sesame Pork Stir Fry is a quick and easy weeknight meal loaded with ground pork and veggies. 
What is your favorite go to meal when you're in a rush? For me it's stir-fry. I love how quickly stir-fries come together and I love that you can use it as a way to clean out your refrigerator. This Sesame Pork Stir Fry is the latest twist on stir fry we tried. It is loaded with ground pork, cabbage, shredded carrot and shelled edamame.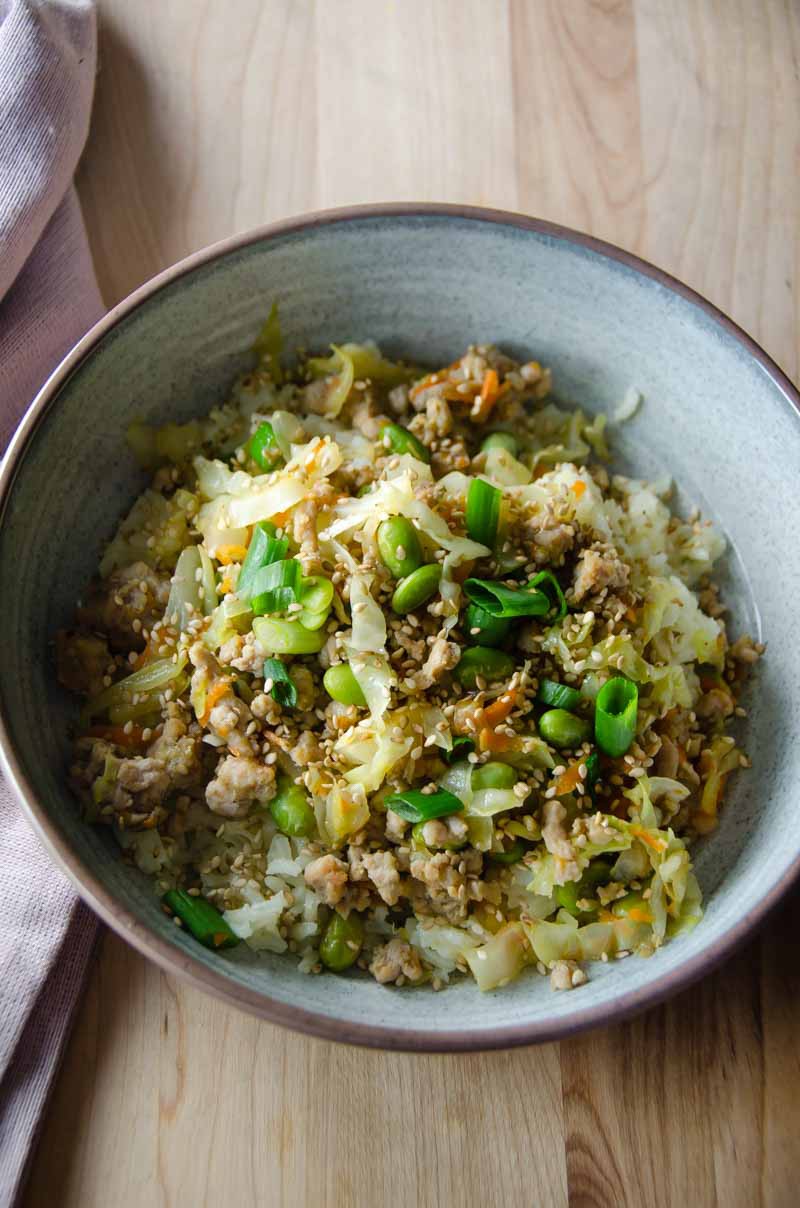 My boys eat edamame like it's going out of style. It's like their favorite thing. I usually steam some whenever we have stir fry and they eat the whole bowl themselves. But it usually involves a few of the beans shooting across the room as they try to squeeze it out of the pod. When I found something called "mukimame"  or shelled edamame in the grocery store I was so happy! No more finding edamame beans on the floor weeks later! Mukimame works great as a snack like regular edamame but even better in stir fries like this Sesame Pork Stir Fry.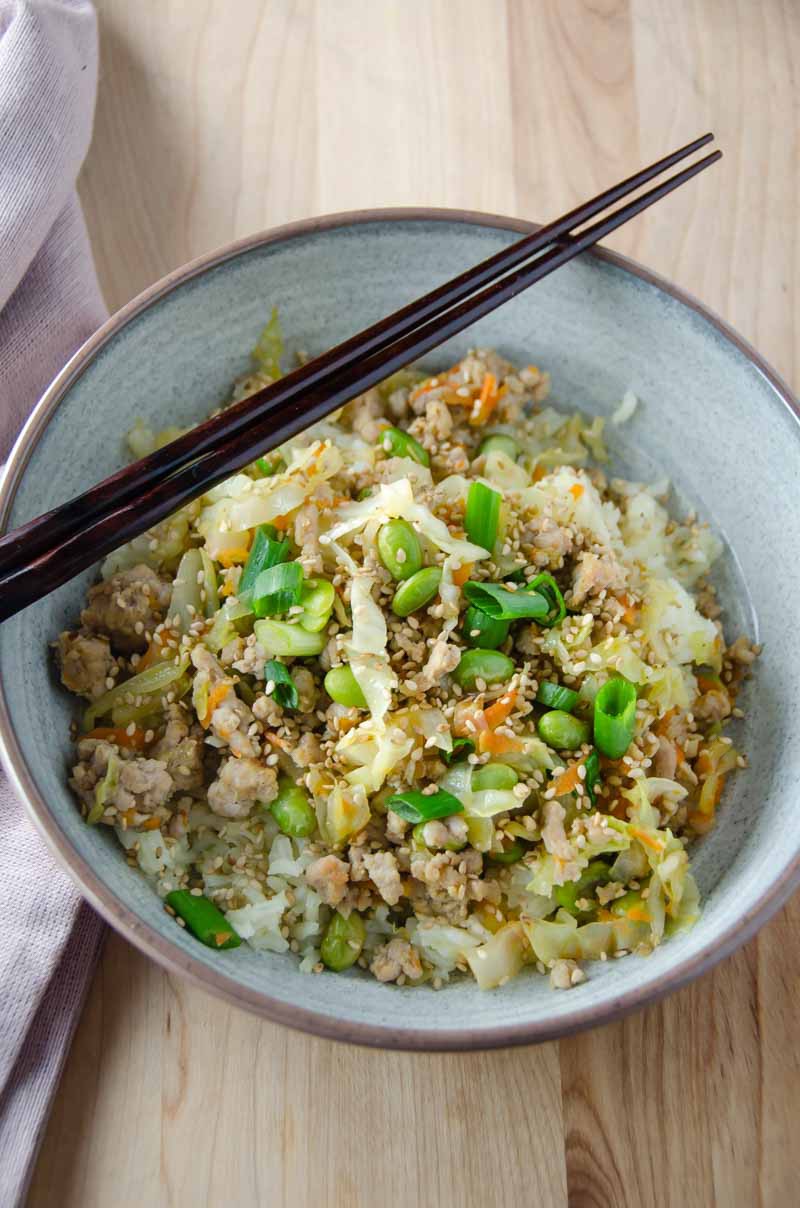 Other veggies that I decided to add to this stir fry were cabbage, shredded carrots and green onions. I can't say that they went over as well with the boys as the mukimame but Ryan and I sure loved it. But this stir fry works really well if you want to clean out your refrigerator as you can use whatever veggies you like. Mushrooms would be really good and so would bean sprouts or celery for some crunch!
One last thing, since every good stir-fry should have rice or noodles to go along with it, I decided to serve this one with my garlic rice. In case you missed it last week you can find the recipe here and check out the video below :)

Sesame Pork Stir Fry Recipe
Ingredients:
1 pound ground pork
1 tablespoon soy sauce
2 teaspoons sesame oil
1 teaspoon fish sauce
6 cloves garlic ,minced
4 cups chopped cabbage
1 cup shredded carrot
1 cup shelled edamame
1 tablespoon sesame seeds
2 green onions, minced
Instructions
1
In a large pan or wok cook pork until browned. About 3 minutes. Add in soy sauce, sesame oil, fish sauce and garlic. Cook 30 seconds or until garlic is fragrant.

2
Add in cabbage, carrot and edamame. Cook just until cabbage wilts, 3 - 5 minutes. Stir in sesame seeds and green onions. Serve.