This garlic rice is a perfect, easy way to jazz up your rice side dish. 
A lot of my recipe ideas come from trying new things at restaurants. Take this Garlic Rice for instance. A few years back I ate at a Peruvian restaurant with some friends.  I had never eaten at a Peruvian restaurant before so I wasn't quite sure what to expect. As I perused the menu, my eyes came across a few words that determined my meal right then and there: Served with garlic rice. Eureka! I ordered right away and I waited patiently. About as patiently as a kid who gets up at 4am on Christmas morning patiently waits to open presents.  In other words, I was anxious and by the time my food finally arrived I was ready to devour it.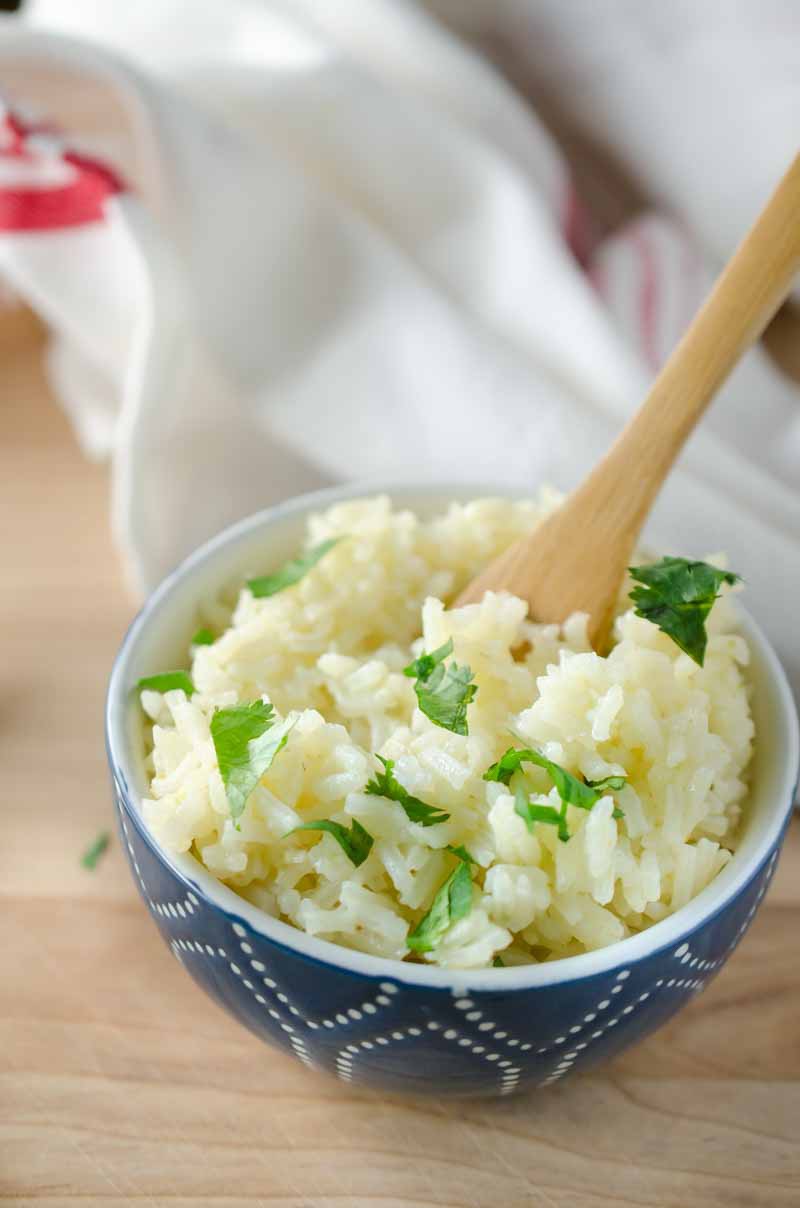 And I'm not gonna lie… devour it I did.
I am not quite sure why I never thought to make garlic rice before. It is such a simple and easy way to jazz up rice. I opted to use jasmine rice for this recipe because I have about 20 pounds of it sitting in my kitchen. It is my favorite kind of rice and worked very well for this dish. For those of you that don't have much experience with jasmine rice I really suggest picking up a bag. It's a fragrant long-grain rice that has a subtle nutty flavor. I use it for just about any dish that calls for rice. It can be expensive at grocery stores but if you have an Asian market near you you can probably get a 20lb bag for around $20. If you have a Costco membership, depending on their inventory, you might even be able to pick up a 20lb bag for around $15.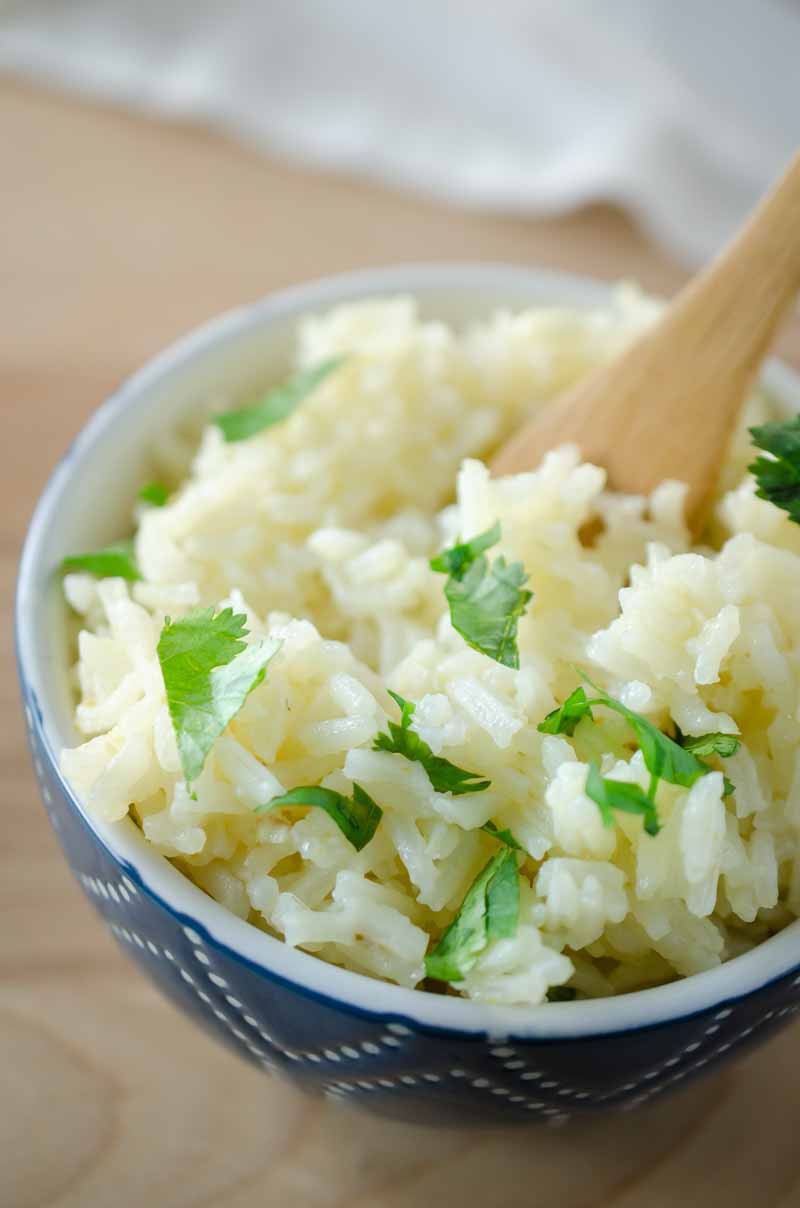 Update 2/6/2017: I have made this recipe for garlic rice several times over the years and it is still one of our family favorites. My boys pretty much devour it every chance that they get. For those of you that cannot find jasmine rice, I have recently tried it with long grain rice and it worked just as well.

Ingredients:
1 tablespoon butter
1 tablespoon olive oil
4 cloves garlic, sliced
1 cup uncooked jasmine rice
2 cups chicken broth
chopped fresh parsley
Instructions
1
In a saucepan over medium heat combine butter and olive oil. Once butter has melted add garlic and cook one minute.

2
Stir in rice, cook until rice becomes slightly translucent. Stirring occasionally to make sure rice doesn't stick to the bottom of the pan. About 4 minutes. Rice may brown slightly.

3
Stir in chicken broth, bring to a boil. Reduce heat to medium-low. Cover and let cook 20-25 minutes.

4
Carefully remove lid, fluff rice with a fork and sprinkle with chopped parsley.