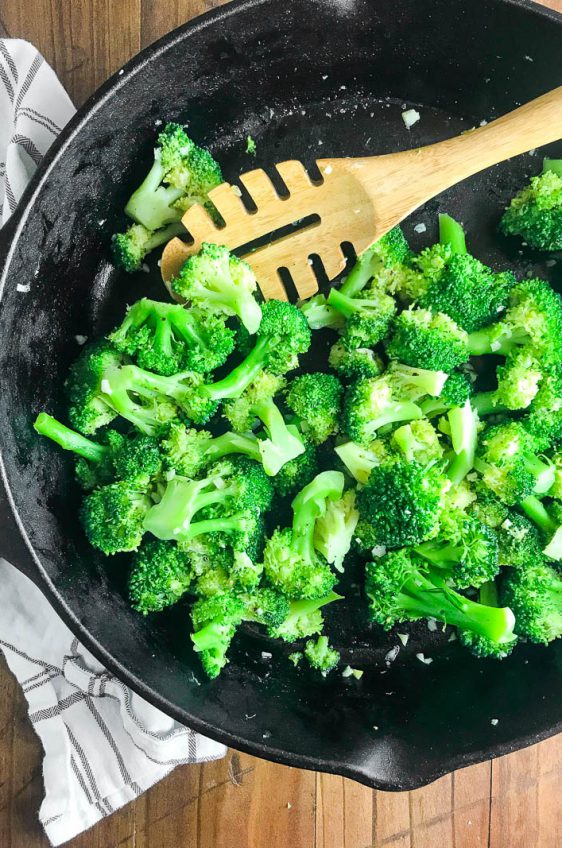 Sautéed Broccoli
Quick and easy sautéed broccoli is the perfect weeknight side dish. It is so flavorful and tender, even the kiddos will ask for more! 
I am always looking for new ways to cook broccoli for my family. It is one of our favorites. I love adding it to stir fry, casseroles and even Roasted Broccoli soup. But sometimes, it's nice to just have a quick and easy veggie side dish that everyone will love.
This recipe is it!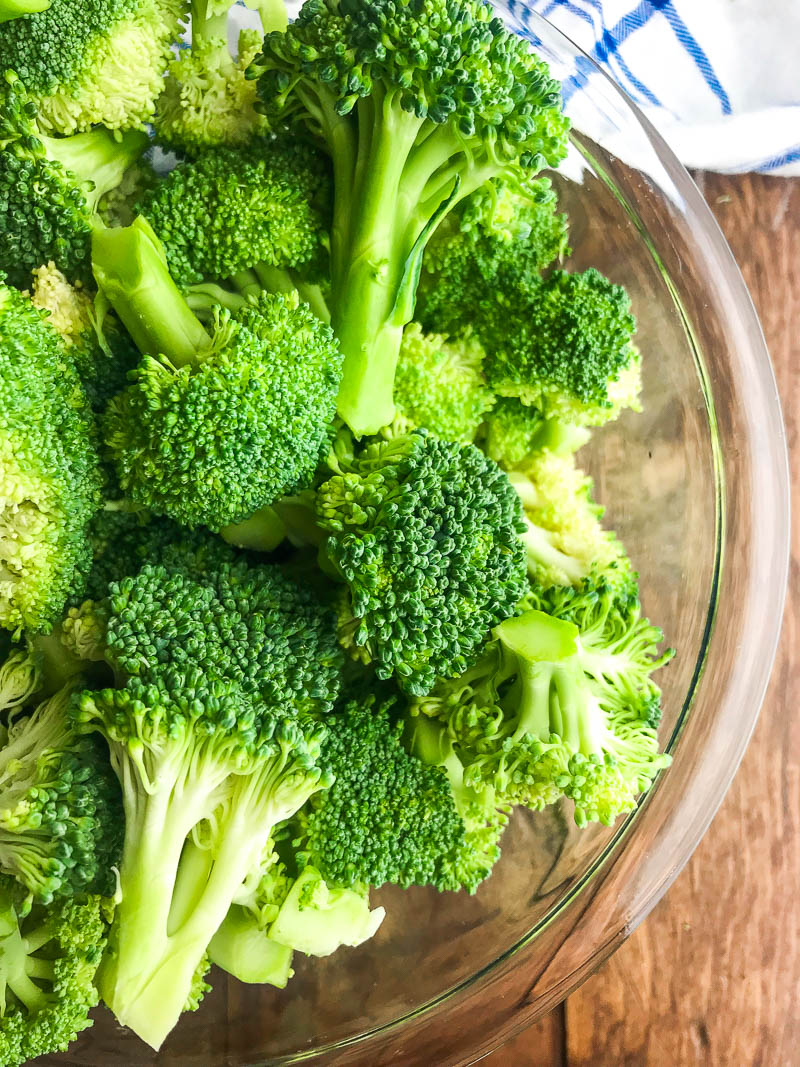 How to properly sauté broccoli:
I recommend a two part process: blanch and then sauté.
Before you blanch the broccoli, you'll want to cut it into florets. You'll want to make sure that all of it is similar in size so that it all cooks in the same time.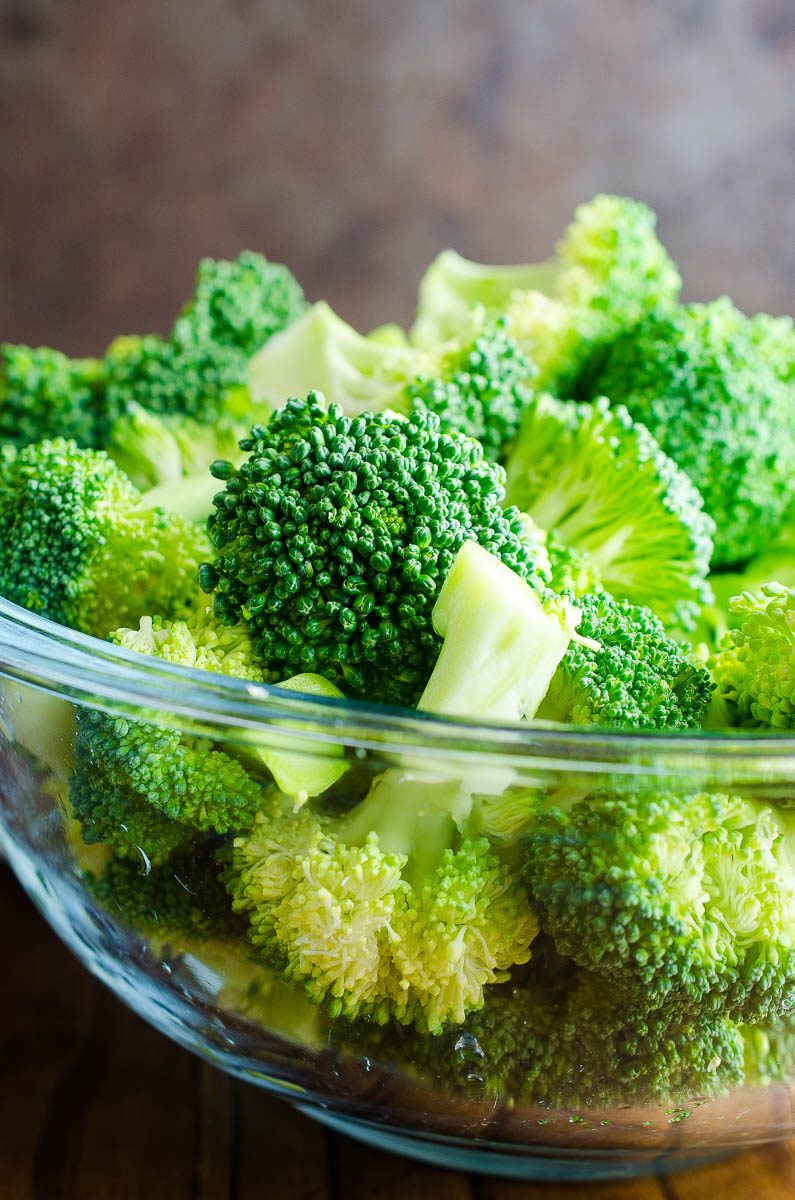 To blanch, simply boil it first for a couple of minutes, until it gets bright green. Next, remove from the boiling water and immediately put it into a bowl of ice water. This will stop the cooking process so that when you sauté it, it does not become over cooked.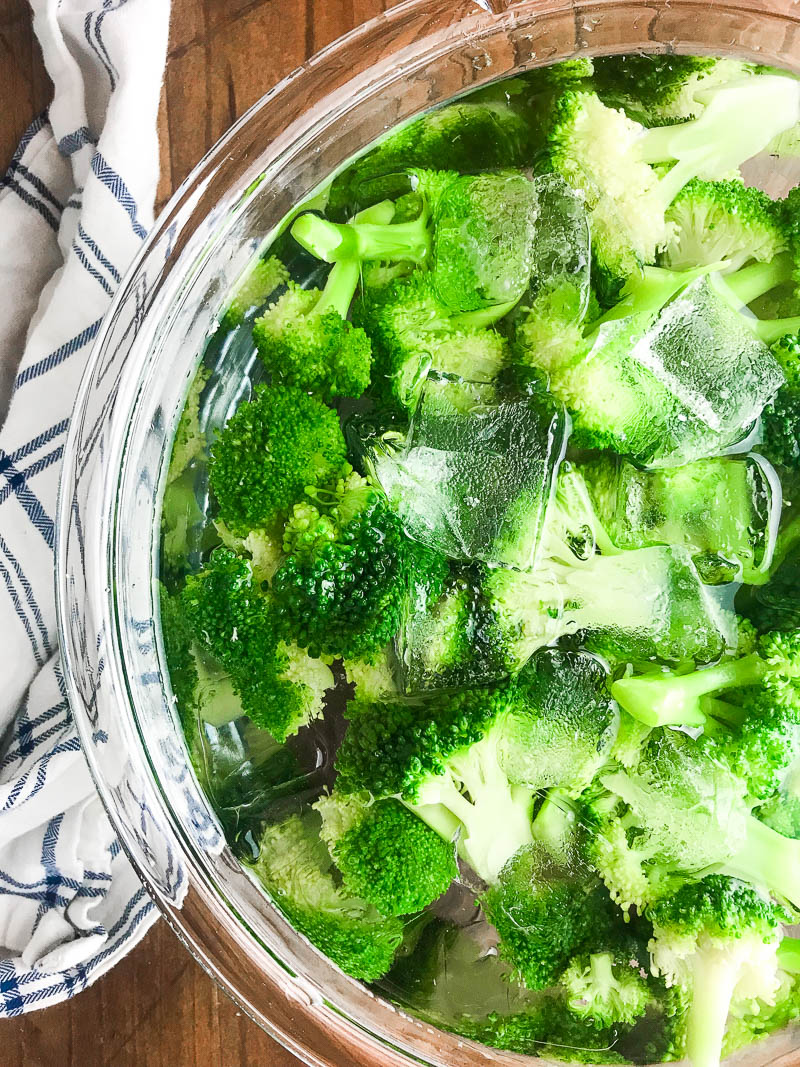 The next step is to sauté. For this sautéed broccoli recipe, I use avocado oil. You could also use canola oil, olive oil or even butter. If you decide to use butter, add a touch of oil to it so that it doesn't burn when cooking.
Next, add the garlic at the last minute. Garlic burns easy, adding it at the last minute will ensure that you'll get loads of garlic flavor and not the bitter burnt flavor.
Finally, season it to taste with salt and pepper. That's it and that's all folks. This is seriously the easiest, most flavorful broccoli you'll ever have!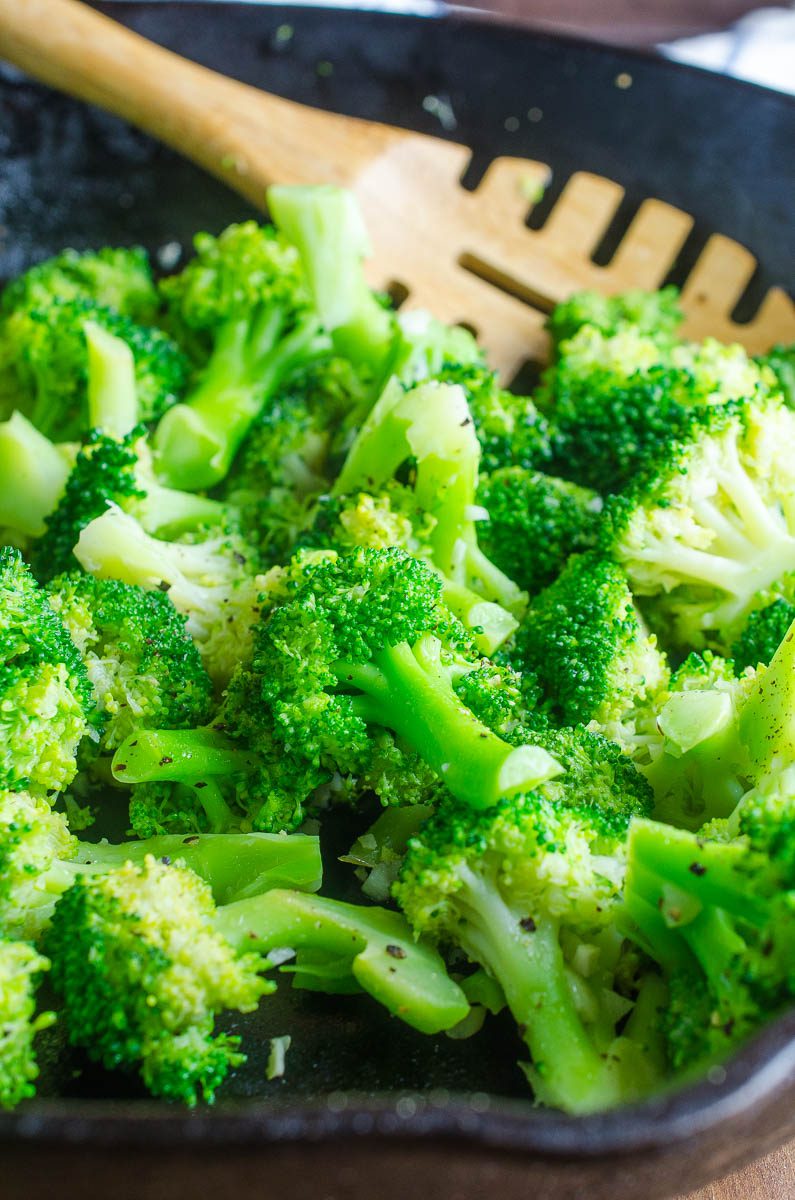 How long do you sauté broccoli?
Because you blanch it first, you will only need 3 maybe 4 minutes to sauté it.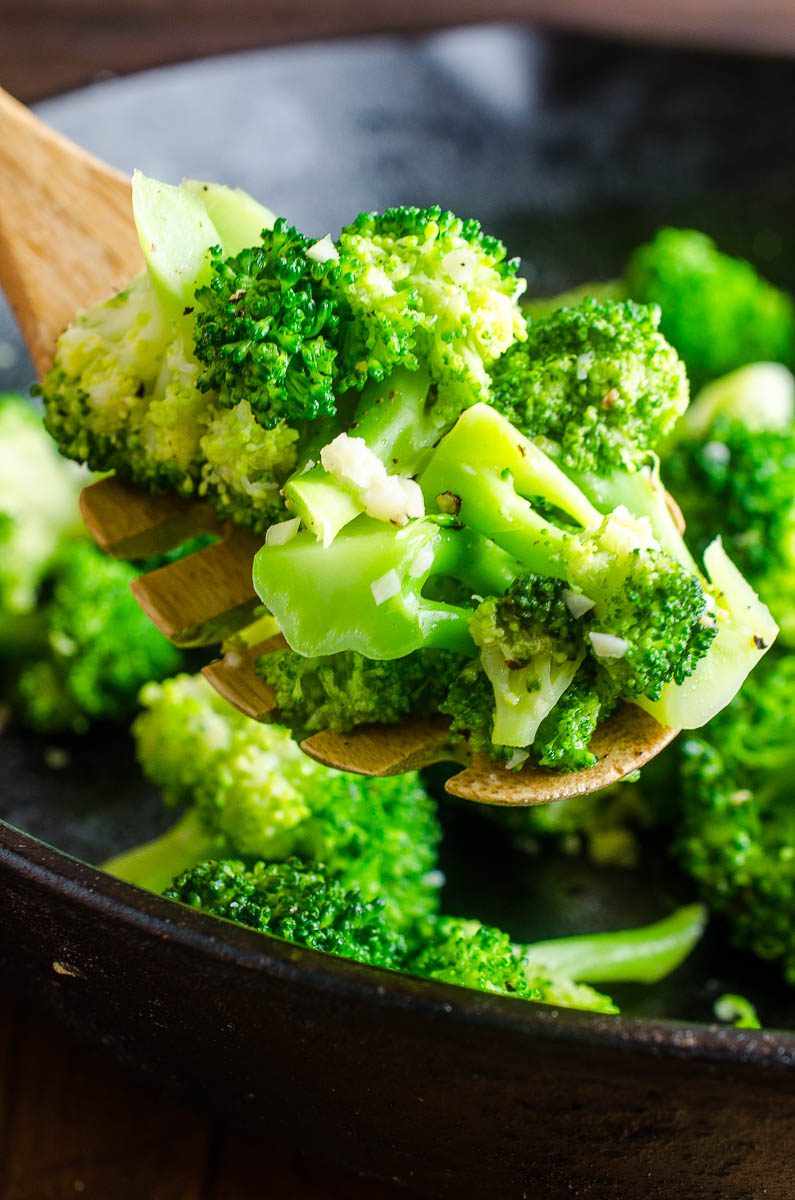 What do you serve with this recipe?
I adore eating this by itself and find myself snacking on it while I'm cooking. I serve it with chicken curry, fried cod and the best ever flat iron steak.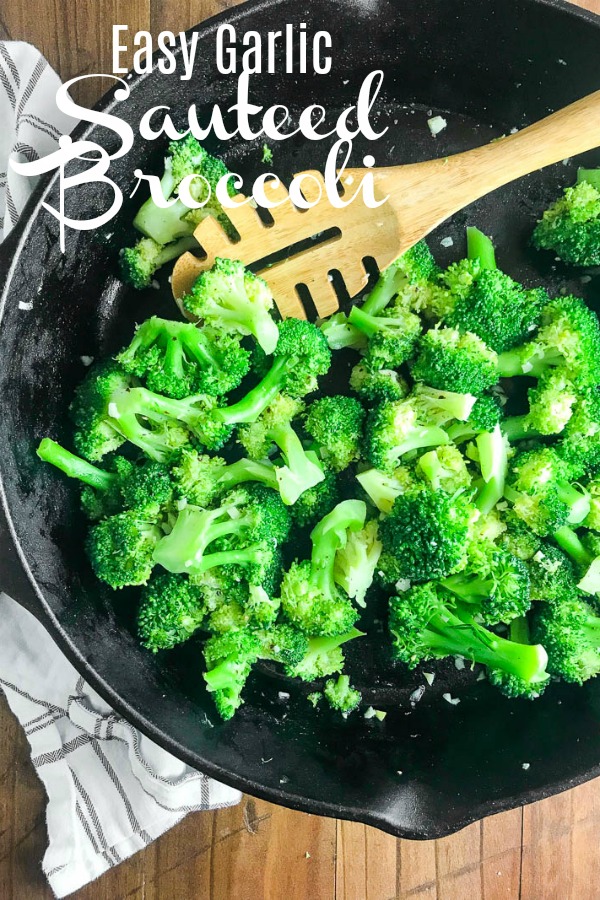 If you're looking for other Easy Side Dishes for Weeknights, check these out: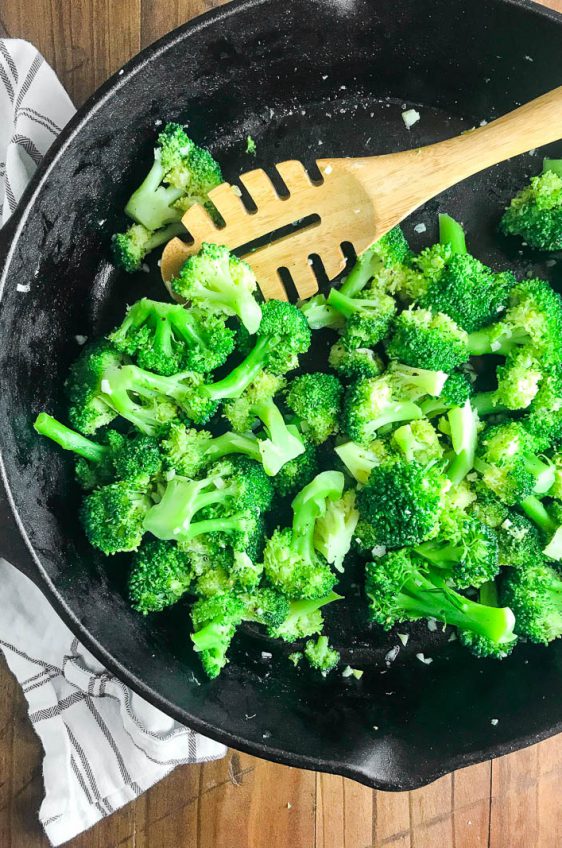 Sautéed Broccoli
Quick and easy sautéed broccoli is the perfect weeknight side dish. Broccoli so flavorful and tender, even the kiddos will ask for more! 
Ingredients:
6 - 7

cups

broccoli florets

ice

8

cloves

garlic

minced

2

tablespoons

avocado oil

salt and pepper
Bring 5 quarts of water to a boil. Add broccoli florets and cook for 2 - 3 minutes or slightly tender and bright green.

Use a slotted spoon to remove from boiling water and plunge into an ice bath.

Drain and gently pat dry.

Heat oil together in a skillet over medium heat. Add broccoli and cook 3 minutes or until it becomes more tender. Add in garlic and cook an additional 2 minutes. Season to taste with salt and pepper. Serve immediately.
Nutrition facts not guaranteed.
Calories:
65
kcal
Carbohydrates:
11.5
g
Protein:
4.3
g
Fat:
1.4
g
Saturated Fat:
0.2
g
Sodium:
194
mg
Fiber:
4
g
Sugar:
2.4
g
Keywords:
side dish, vegan, vegetable, Vegetarian