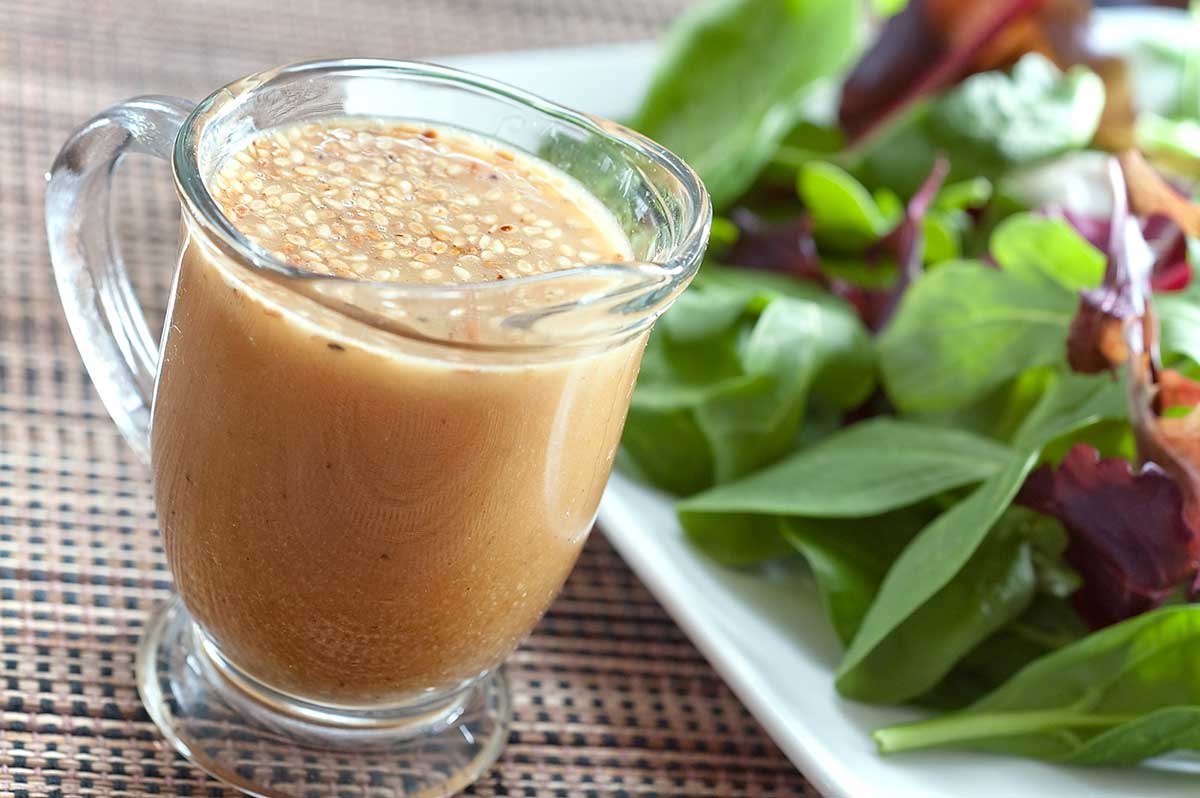 Sesame Vinaigrette
Here we are a few days after Christmas and I feel like I want to eat vegetables for the next month. I never thought I would say this but I think I had entirely too much rich food. Sure there were vegetables but they tended to have cheese on them. Don't get me wrong it all tasted great but now as we get closer to the new year, my body is begging for something a little bit lighter. Enter this sesame vinaigrette. Poured on a simple green salad it makes for a very flavorful and light lunch.
I know I mentioned that in the time leading up to New Year's I would be sharing appetizers that would be great for your New Year's Eve parties. And while this would not fall in the finger food category like most appetizers, most cocktail or buffet style parties will at least have one salad. Generally said salad comes with ranch, blue cheese or a simple vinaigrette. Why not give your guests another option with this nutty dressing?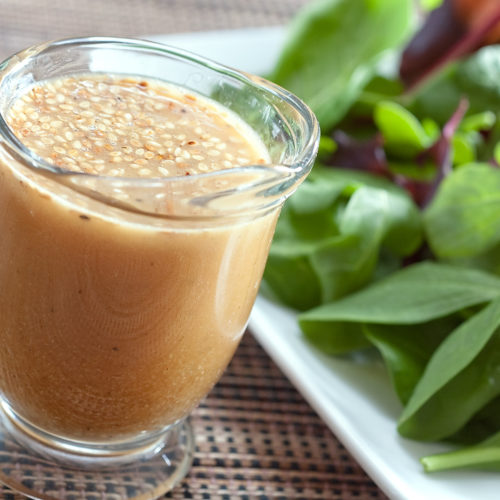 Sesame Vinaigrette
Sesame Vinaigrette. A drizzle of this dressing can turn even the simplest salads into a flavorful light lunch.
Ingredients:
2

teaspoons

sesame oil

1

tablespoon

olive oil

1/4

cup

plus 1 tablespoon rice vinegar

1

teaspoon

soy sauce

1

teaspoon

roasted sesame seeds

1

teaspoon

tahini paste

1/2

teaspoon

garlic powder

fresh cracked pepper and kosher salt
Whisk first 7 ingredients together in a bowl. Season to taste with salt and pepper. Let stand at room temperature for 30 minutes to allow flavors to mingle.

Whisk once more before serving. Adjust salt and pepper if desired.
Keywords:
asian cusine, dressing, Food, Recipe, salad dressing, sesame dressing, sesame oil, sesame seeds, vinaigrette