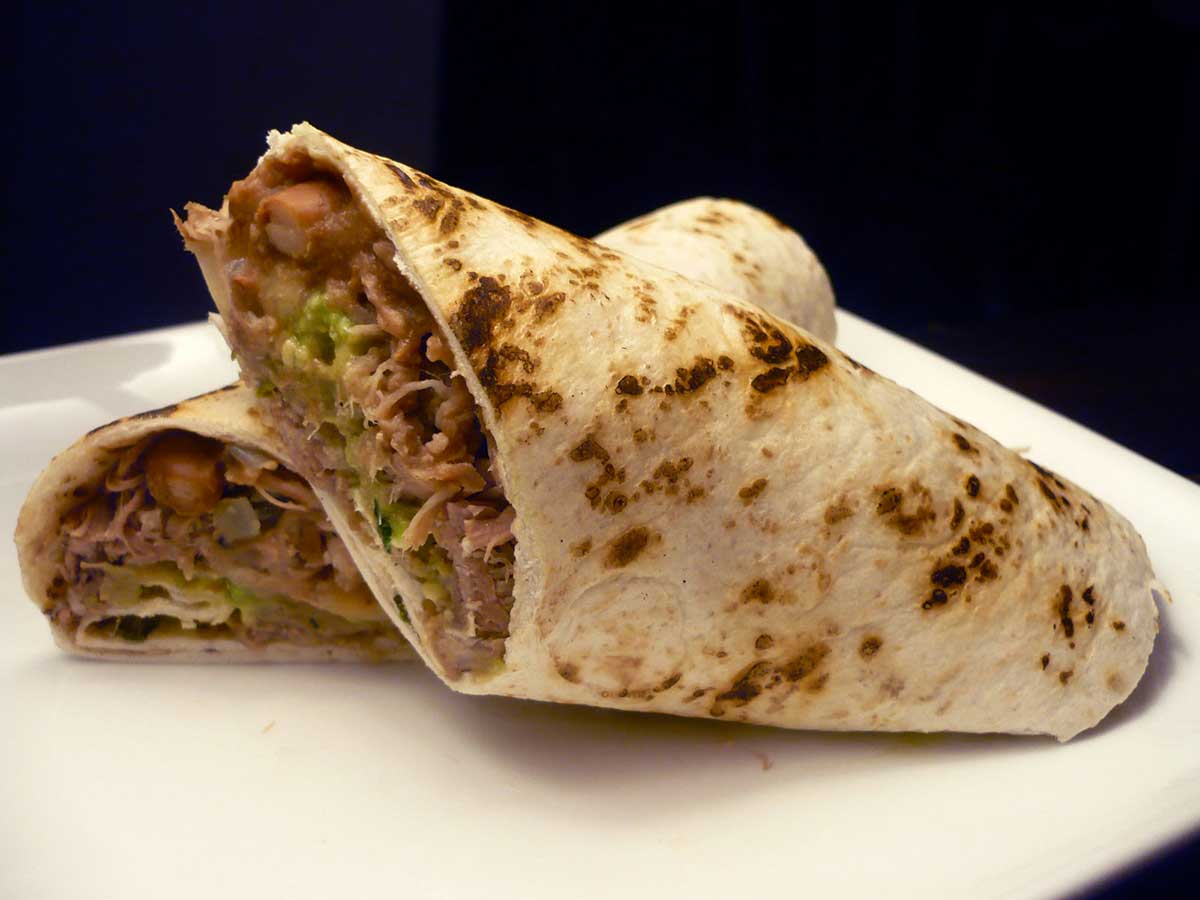 Shredded Pork Burrito
I came up with this recipe when I had some leftover shredded pork in my refrigerator. A flour tortilla is topped with refried beans, shredded pork sauteed with jalapenos and onions, and shredded pepper jack cheese. Then it is all placed under the broiler until the cheese melts and is topped off with guacamole before being rolled.
Shredded Pork Burrito Recipe
Ingredients:
1 tablespoon of olive oil
1/2 medium onion, diced
1 jalapeno, diced
2 cloves garlic, diced
2 cups cooked, shredded pork
4 flour tortillas
1 (14.5 ounce) can refried beans, divided
Prepared pork mixture, divided
1 cup shredded pepper jack cheese, divided
1/2 cup guacamole, divided
Instructions
1
Heat olive oil in a large skillet over medium heat. Add onions, garlic and jalapenos; saute until slightly softened, about 3 minutes. Add shredded pork and cook until heated through, about 3 minutes. Set aside.

2
Preheat the broiler setting on your oven.

3
Lay flour tortillas on a large cookie sheet (Note: depending on the size of your cookie sheet you may need to do these 2 at a time). In the center of the tortilla, layer, in this order: refried beans, pork mixture and pepper jack cheese. Place under broiler for 2 minutes or until cheese starts to melt. Remove from oven and top with guacamole. Roll into a burrito.