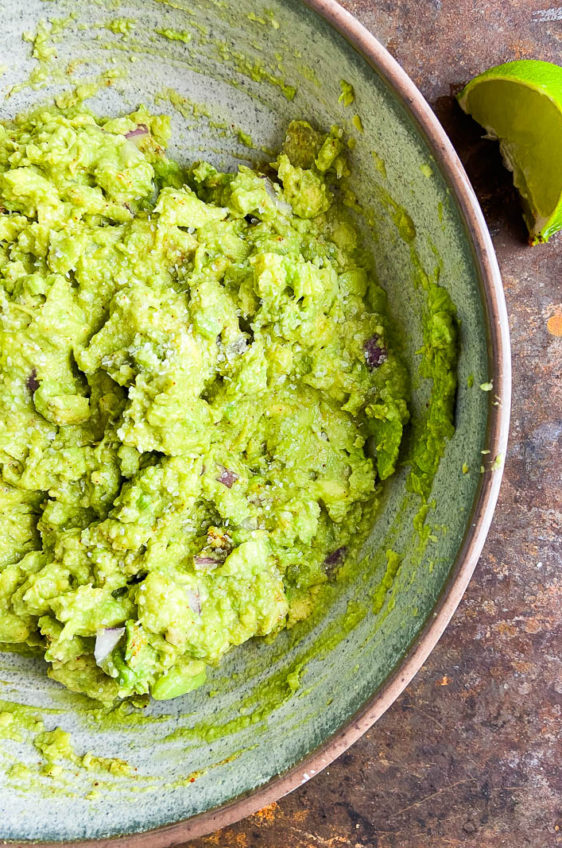 Easy Guacamole
Forget the pre-made stuff, with this classic easy guacamole recipe you'll have fresh guacamole in no time. Just a few simple ingredients is all you need to make this party perfect kitchen staple.
Whether you're planning a game day party, holiday party or simply Tuesday Taco Night, guacamole is a must have.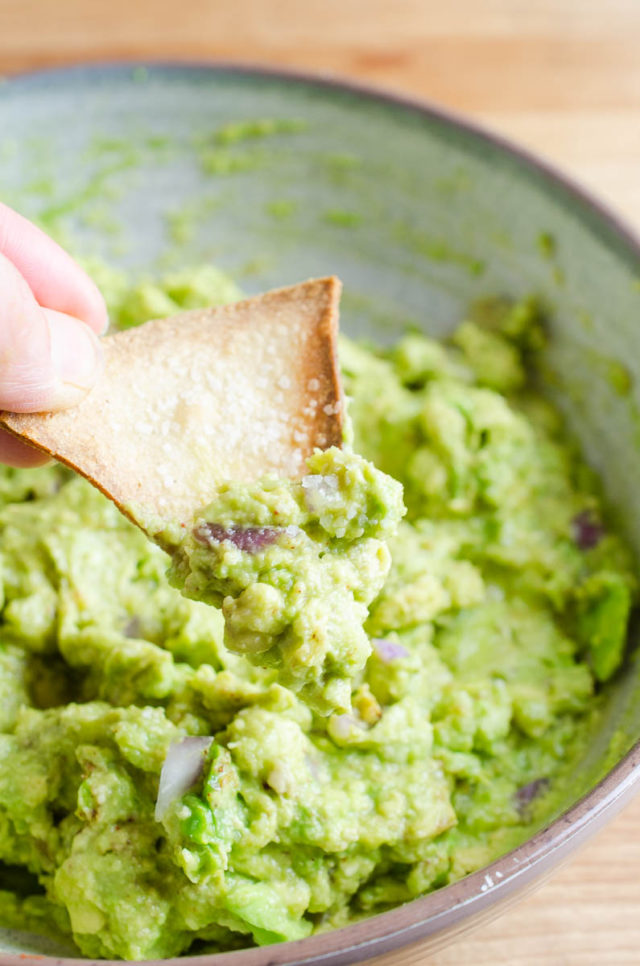 What ingredients do you need to make guacamole?
To make the BEST guacamole , the key is fresh ingredients.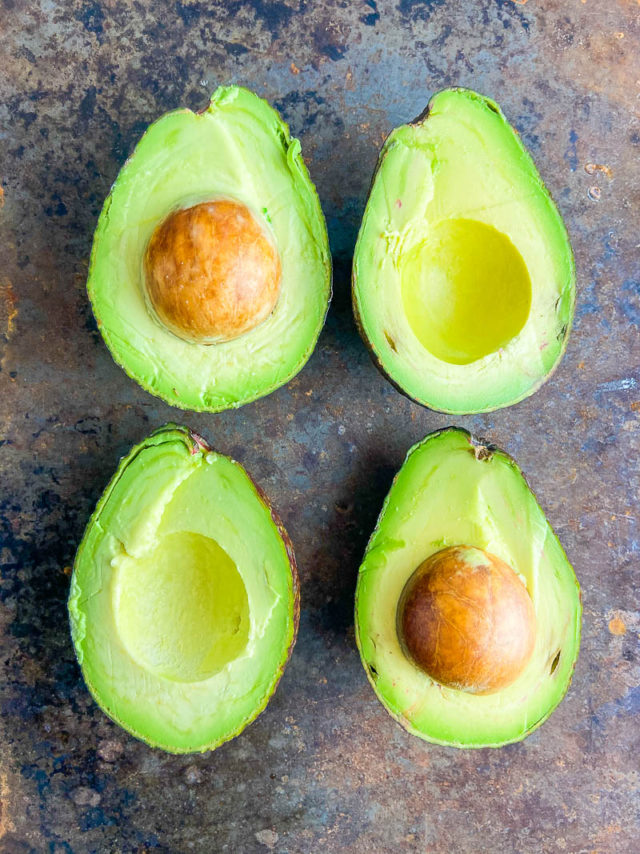 Avocados: When picking avocados to make guacamole, you will want avocados that give a bit when you gently squeeze them. If it is too firm, it is not ready to eat yet. If it is too soft, it is overripe and you don't want to use it.
Lime: Skip the bottle, fresh lime juice is the best.
Red Onion: Mince the red onion small. You want a bit of flavor but don't want to bite into a large bite of onion.
Garlic: I like to use 1 clove of fresh garlic, minced fine or pressed. Like the onion, you want to make sure it's small so you don't get a big bite of raw garlic.
Cumin and Chili Powder: Both of these spices will add a smoky flavor to the guacamole.
Salt: Kosher salt will help bring out the flavor of the other ingredients.
Some recipes also call for adding tomatoes or jalapeños. While I don't use them in this recipe, both of those are excellent additions.
Making this guacamole recipe is easy! Here's how: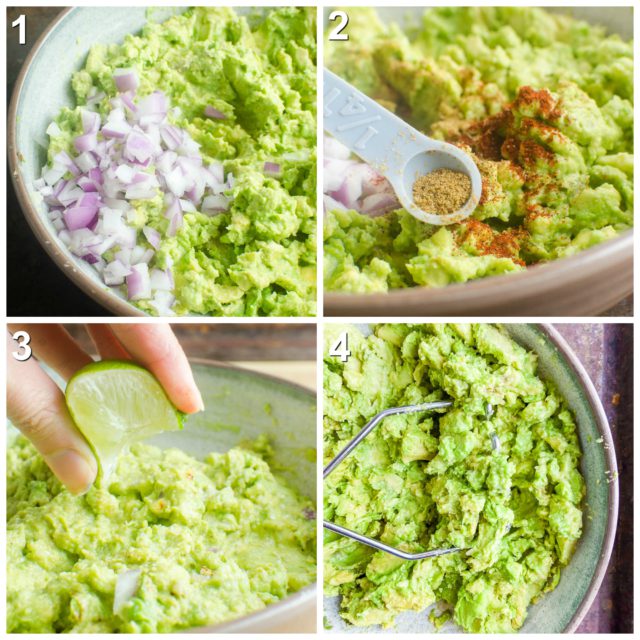 Guys, it's hard for me to understand why people buy guacamole. You see, guacamole is ridiculously easy to make. Simply combine all of the ingredients into a bowl and use a fork to mash them together until it's mixed well.
The hardest part is the waiting. While you can eat the guacamole right away, I recommend waiting at least 3o minutes just so that the flavors have a chance to meld.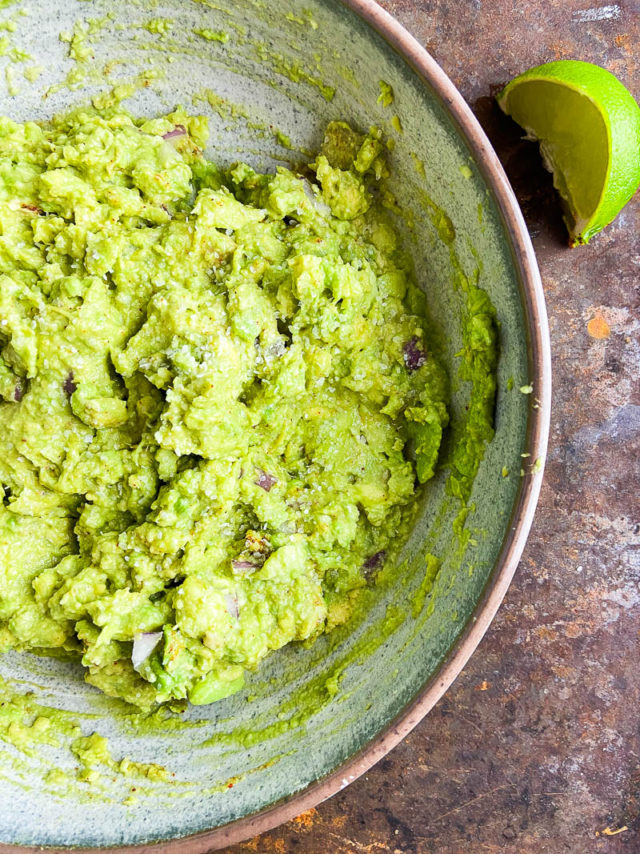 How do you store leftover guacamole?
Store leftover guacamole in the fridge in an airtight container.
DES' TIP:Cover the guacamole with plastic wrap and gently press down so that the plastic wrap is touching the top of the guacamole. This will keep air from the guacamole and help prevent it from oxidizing and turning brown.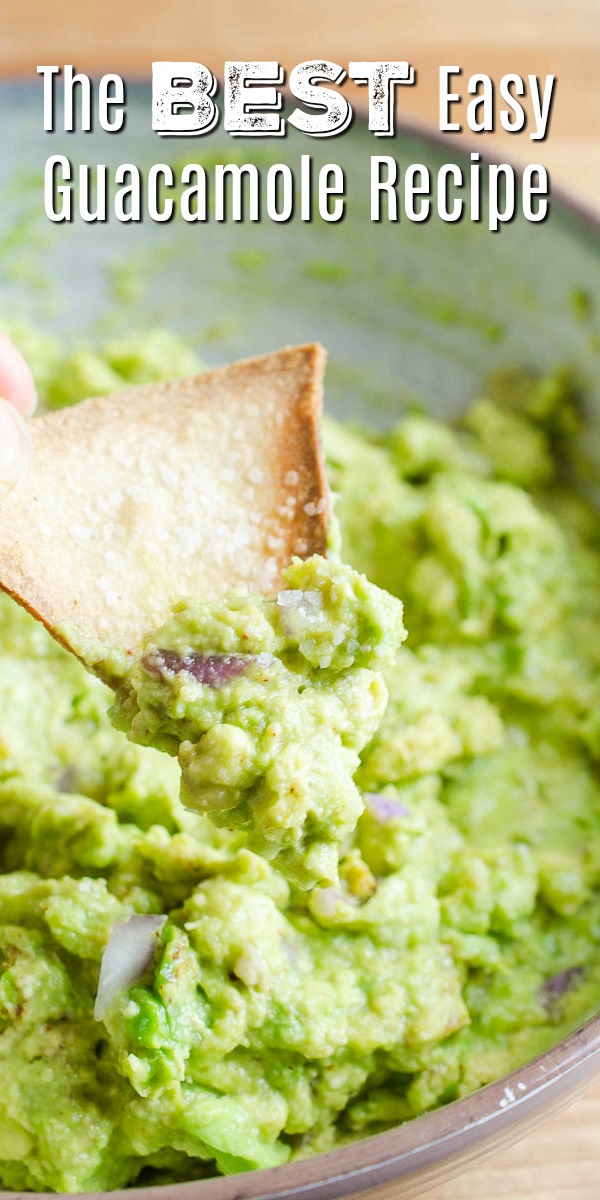 Looking for something to serve with this Easy Guacamole Recipe? I've got some ideas for you! Check them out!
Chorizo and Black Bean Taquitos
Note: this recipe was originally published in 2009. It was updated with new photos, tips and nutrition facts in 2020.
Easy Guacamole Recipe
Ingredients:
2 medium avocados
2 tablespoons sour cream
juice of 1/2 lime
1/4 teaspoon cumin
1/4 teaspoon chili powder
1/2 red onion, minced
1/2 tomato, diced
kosher salt to taste
Instructions
1
Cut the avocados in half lengthwise and remove the pit. Scoop the flesh of the avocado into a bowl. Mash the avocado with a fork, until mostly smooth.

2
Mix in remaining ingredients. Chill for 30 minutes to give the flavors a chance to meld.
Nutrition information
Calories: 155 , Total Fat: 13.4g , Saturated Fat: 1.8g , Cholesterol: 0mg , Sodium: 48mg , Carbohydrates: 10.1g , Fiber: 6.3g , Sugar: 1.1g , Protein: 2g