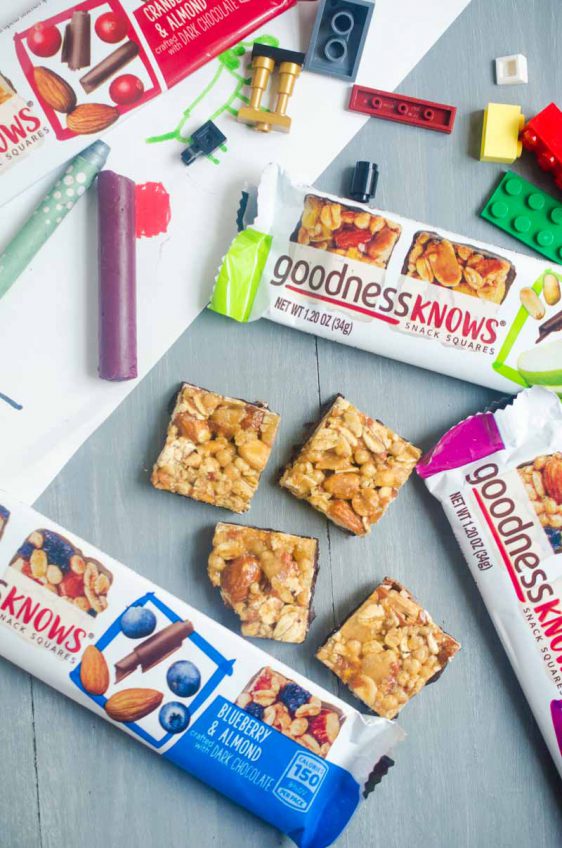 Snacking with goodnessKNOWS
This post is sponsored by goodnessKNOWS. We are grateful for our sponsors as they allow us to bring you delicious, free content every week.
goodnessKNOWS snack squares are the perfect snack with whole nuts, real fruits, toasted oats and dark chocolate. 
As a mama of two little boys life can be in a word: busy. My eldest son just started kindergarten this year, I joined the PTA and I've got a 3 year old who is adjusting to days without his big brother around.
Not to mention that I've got this little blog o' mine that keeps me pretty busy too.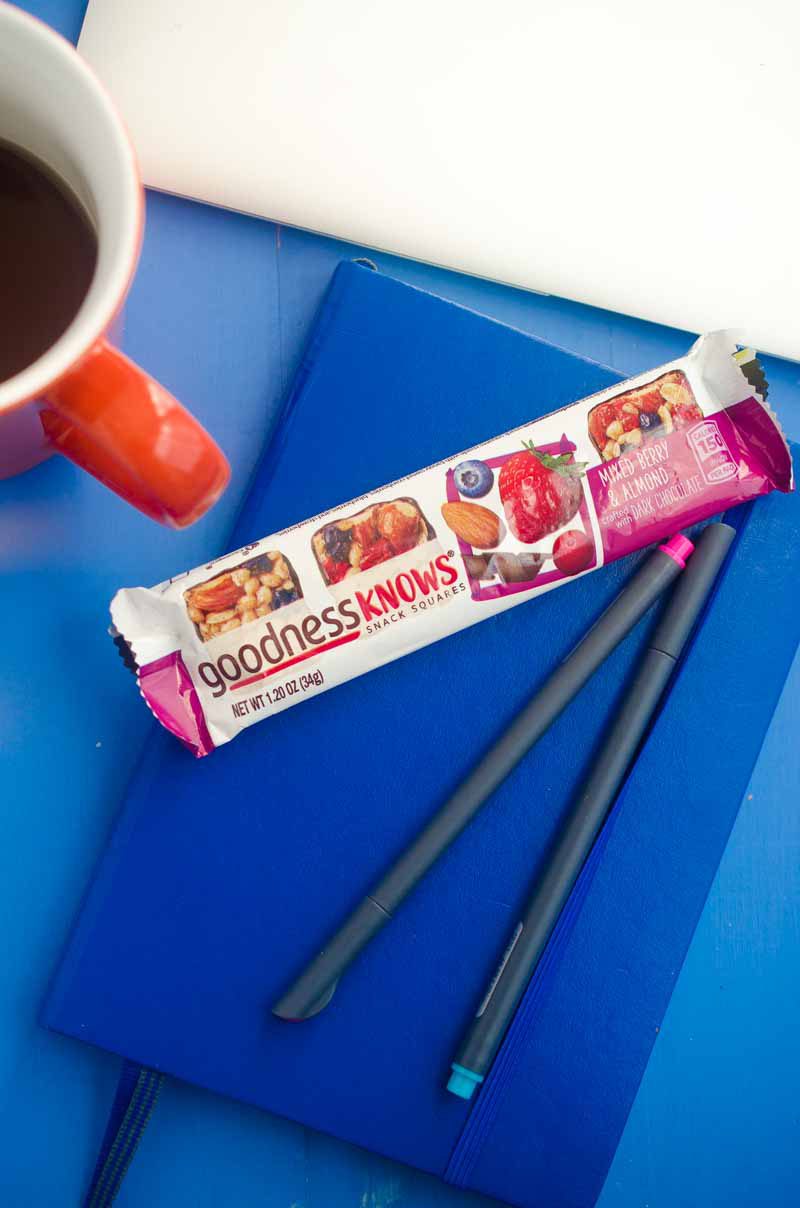 With school, blog, after school activities and playing keeping us running around throughout the day, snacking is kind of a big deal around here. My two growing boys need snacks that are wholesome and taste good.
So does mama.
That is where goodnessKNOWS comes into play. goodnessKNOWS snack squares are loaded with whole nuts, real fruits, toasted oats and dark chocolate. They come in six flavors: cranberry & almond, apple, almond & peanut, peach, cherry & almond, blueberry & almond, mixed berry & almond and strawberry & peanut. Each pack has four snack squares in it. That means that you can have all four to yourself OR when you've got littles around everyone can get their own square.
My kiddos love that there is chocolate. Because…chocolate. What you won't  find in these goodnesssKNOWS snack squares  is artificial colors, flavors, preservatives or high fructose corn syrup.
Giving my boys snacks that they think are treats AND have good stuff in them is a total win in my book. I add them to lunches as treats instead of candy or cookies.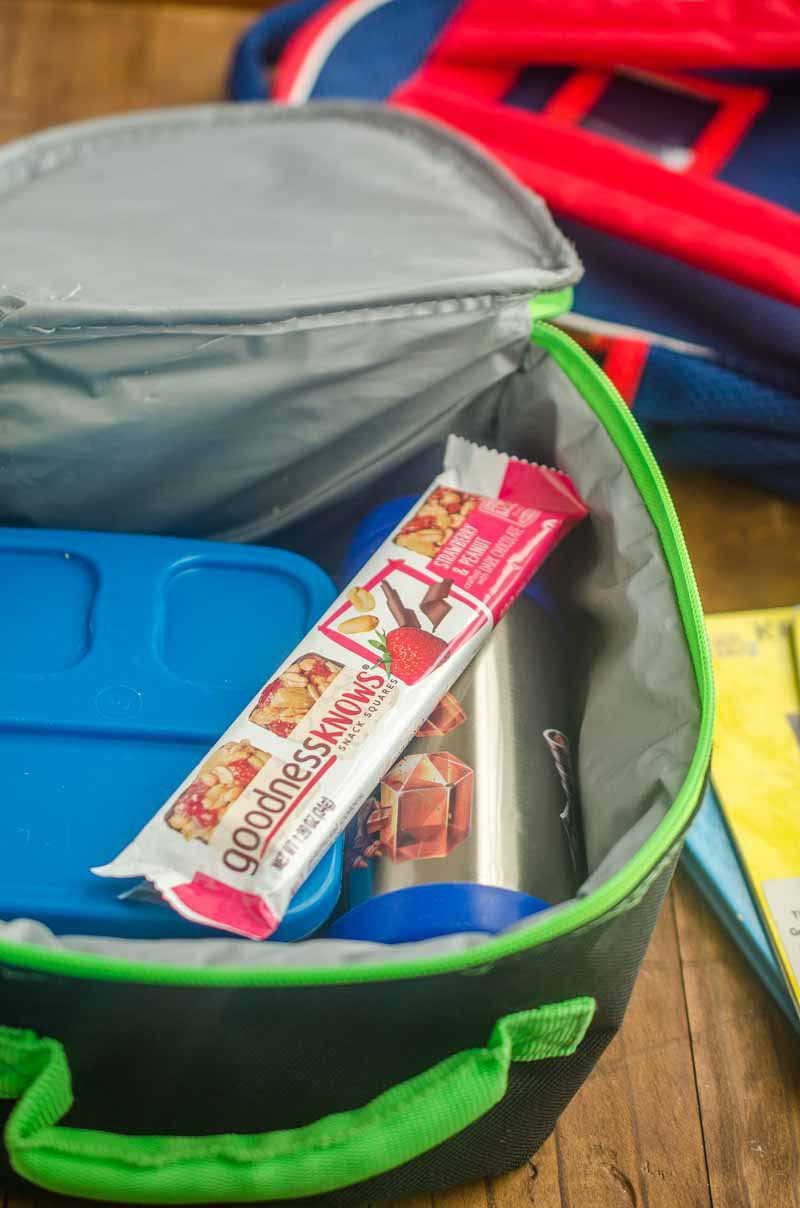 And they are great to have around while we're just playing around the house too.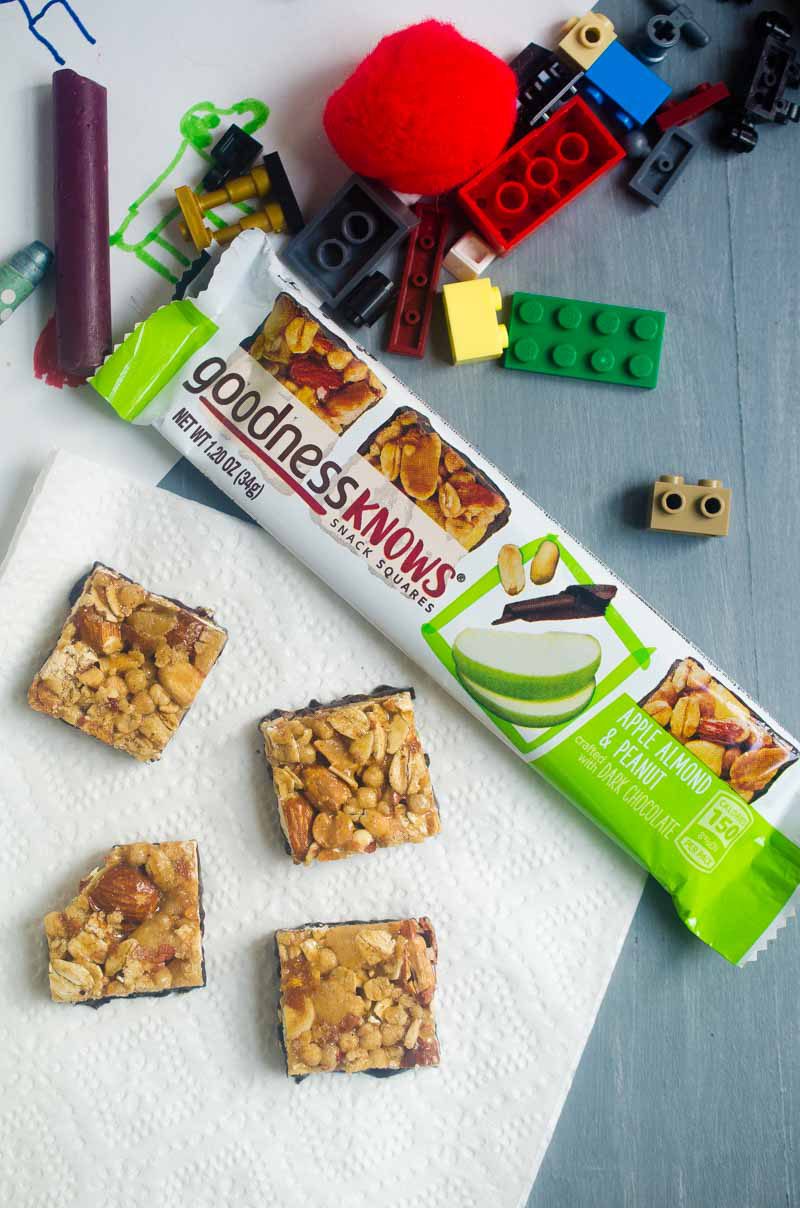 As I mentioned before there are 6 different flavors of goodnessKNOWS snack squares and they are all hits here. I will say though that the Apple, Almond & Peanut are a favorite. They are just the right amount of tart and sweet.
You'll love them too. I'm sure of it.
This is a sponsored conversation written by me on behalf of goodnessKNOWS. The opinions and text are all mine.