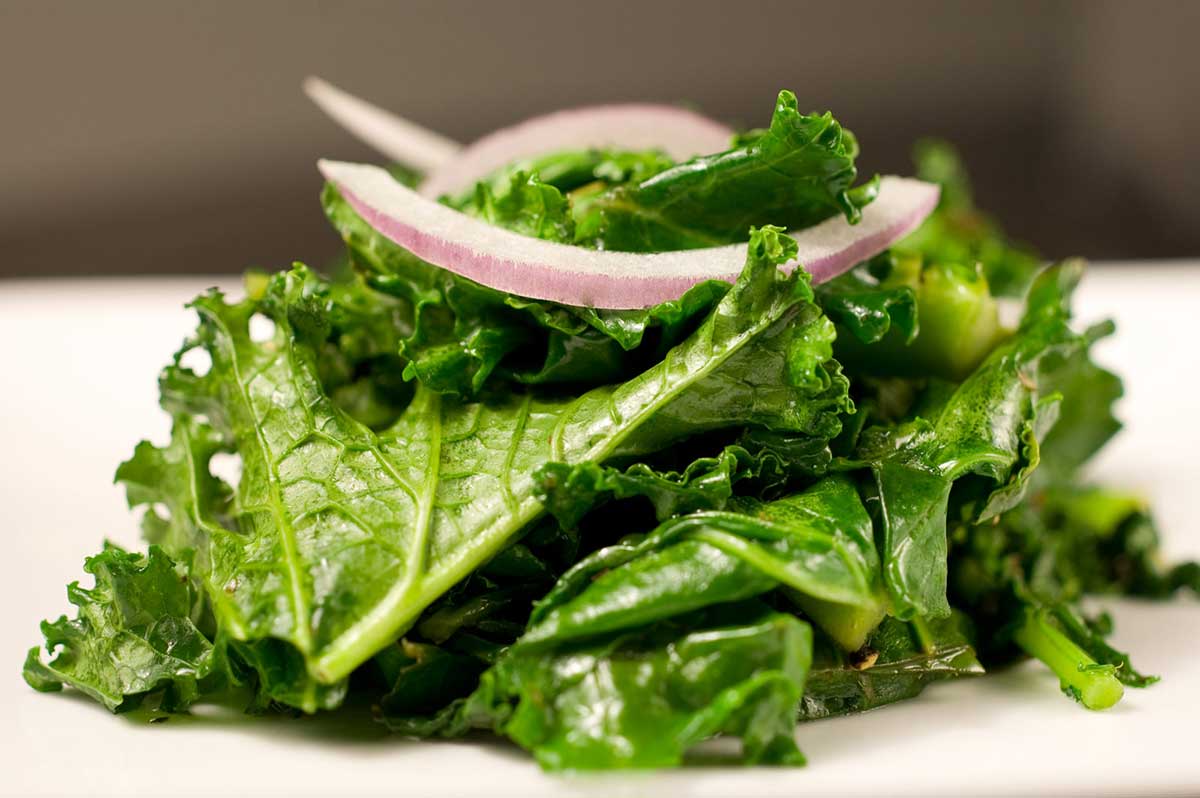 Spicy Sauteed Kale
So some of you out there are probably thinking, what the heck is kale? Well if you don't know, it is a leafy green vegetable with a lot of nutritional value, it is high in fiber, vitamin K and also has a fair amount of calcium in it. For these reasons and because of the fact that I really like the taste of kale, I decided to pick up some when I was at the store recently. I have used it before in a variety of dishes including Creamy Kale and Kielbasa Soup, but I thought that I would saute it with a little olive oil, lemon juice and crushed red pepper flakes this time and it turned into a great side dish.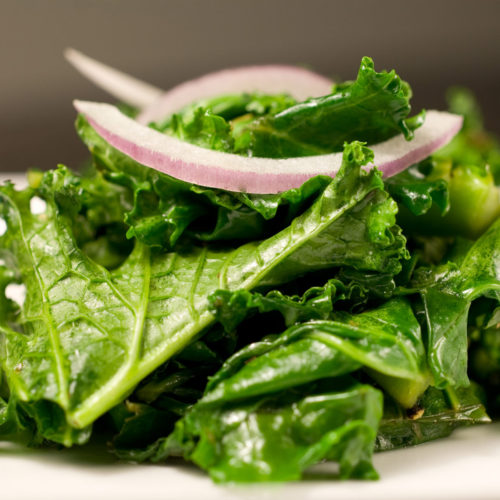 Spicy Sauteed Kale
Tender kale sauteed with crushed red peppers for a little kick.
In a large pan heat olive oil over medium heat add garlic and cook one minute.

Add kale to pan and remaining ingredients and cook for 5-8 minutes or until kale slightly wilts, stir occasionally. (Note: Kale can be bitter, but sauteing helps cut down on the bitterness. Do taste tests every minute or so and once the bitterness isn't so strong it is done.) Transfer to platter, top with red onions and serve.
Keywords:
crushed red pepper, diet, Food, kale, lemon juice, olive oil, Recipe, vegetable