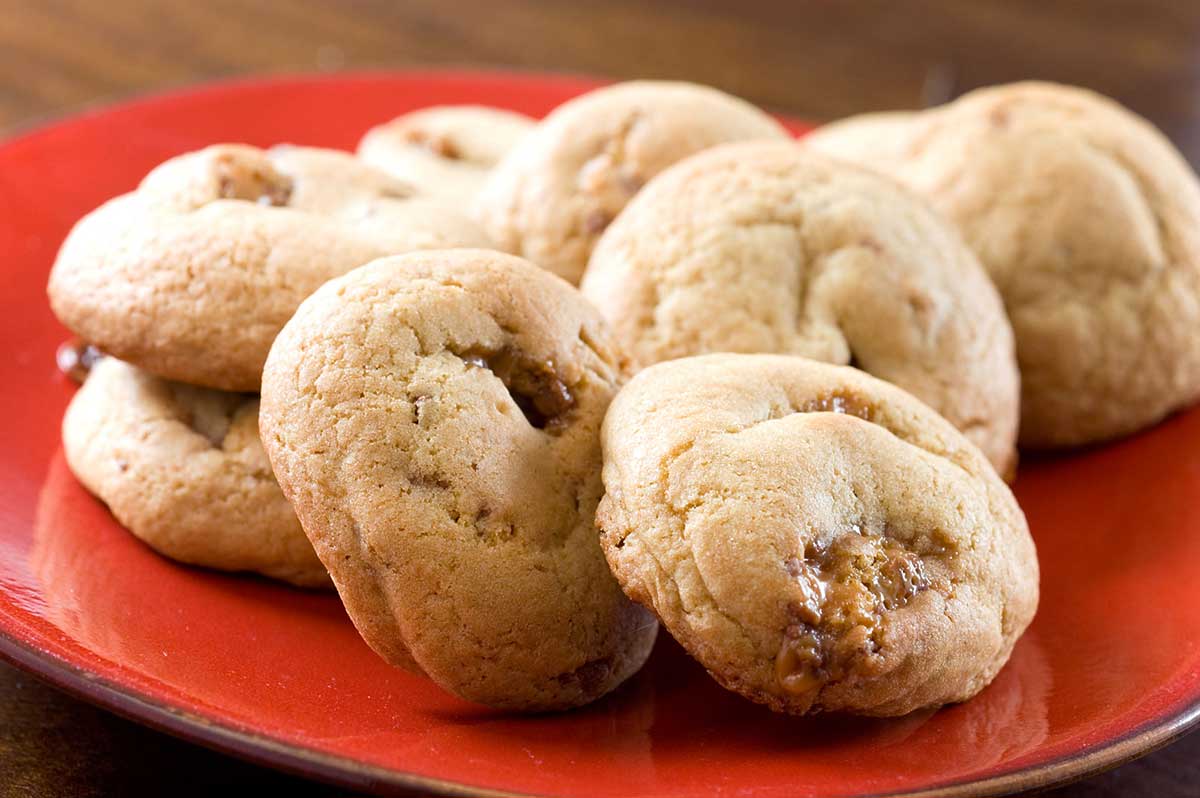 Twix Cookies
I had a very pregnant friend over last week and while talking we got the idea to try our hand at a batch of cookies using various kinds of candy. We perused the candy aisle in the grocery store not knowing exactly what we were going to pick. We figured fruity candy was out. It just wouldn't cook right. We figured chocolate candy would be the best. We picked up some Twix, Milk Duds and Health bars. To tell you the truth I had the highest hope for the Milk Duds but after an afternoon of baking, and snacking, we came to the consensus that the Twix cookies were by far the best cookies of the day. Perhaps the best cookies I have had in a long time.
The Twix candy worked so unbelievably well in this cookie recipe. I was a little unsure when my friend suggested that we buy the Twix candy but I was pleasantly surprised at the outcome. The chocolate melted slightly. The caramel softened. The sweet biscuit part of the cookie added just a slight crunch to the chewy softness of the cookie dough. The only problem that I ran into was that when I simply dropped the cookie dough onto the baking sheet the caramel seemed to ooze out a bit. The way I found to combat this problem is to simply roll the cookies ensuring that all of the Twix pieces were covered. The result was cookies that not only taste great but looked pretty too.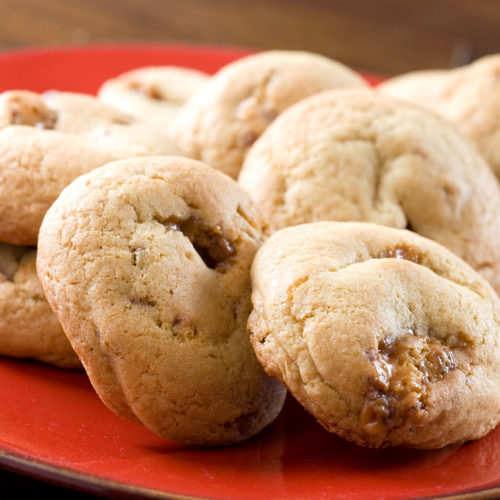 Twix Cookies
These chewy cookies with Twix candy mixed throughout just might be the best cookies I've ever had.
Preheat oven to 325 degrees. Line baking sheet with parchment paper. Set aside.

Sift together flour, baking soda and salt. Set aside.

In another bowl beat together butter, brown sugar and granulated sugar until creamy. Beat in vanilla. Beat in eggs 1 at a time.

Slowly mix in dry ingredients until well combined.

Fold in chopped Twix.

Scoop a tablespoonful of dough into your hands and roll taking care to make sure Twix pieces are mostly covered with the cookie dough. Cook 8-10 minutes or until edges start to brown and cookies are set.

Allow to cool for 2 minutes on cookie sheet. Transfer to cooling rack to cool completely.
Keywords:
candy bar, cookie, cookies, dessert, Food, Recipe, sweet, treat, twix, twix candy bars, twix cookies